Get to know your movers! Before every move, we email you with who your movers are going to be so you can get to know them and feel comfortable about your upcoming move.
Jump To:
Meet Our Leadership Team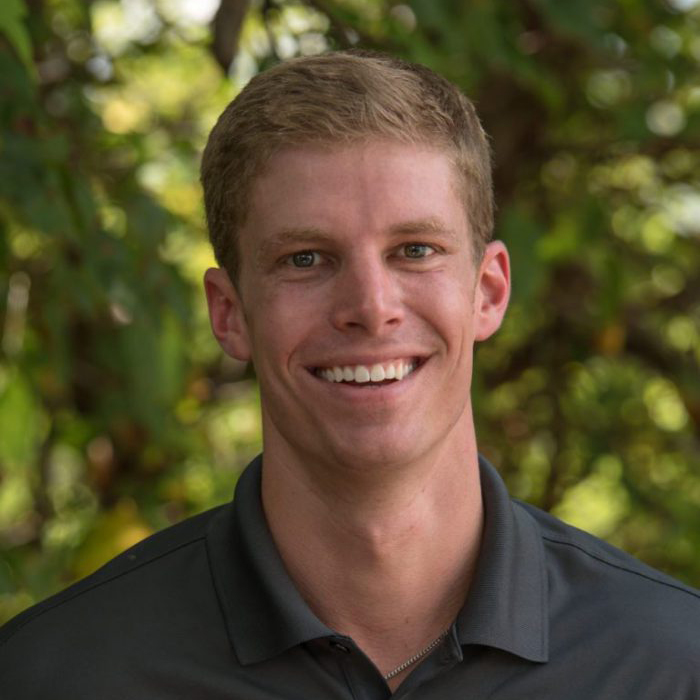 Cameron Brown
Owner
Cameron was born and raised in Austin TX and, except for a few short stints here and there, has lived here all his life. He has no plans of leaving and loves the opportunity to welcome new people every day to this wonderful place. After graduating from Westwood High School (in Northwest Austin) he graduated from Texas A&M University with a degree in Industrial Engineering in 2010. He then spent a year teaching English in Bogota Colombia and travelling around South America before coming back to the states and starting Einstein Moving.
Cameron enjoys anything that has to do with the outdoors. He loves to kayak town lake, camp around Texas, hike, bike, you name it. As long as he gets outdoors he is happy. He also enjoys design and the challenge of entrepreneurship.
Paul Morin
Owner
Paul was born and raised in Austin, TX. He graduated from Texas A&M University in 2011 with his B.A. in accounting and M.S. in management with a focus in entrepreneurship. He is one of three Aggies in a very large family of Longhorns.
He loves staying active whether it is a trip out on the lake, the golf course, or sports with his friends.  He is always in for a good game of poker.  He could eat Mexican food (really tex-mex) every day. His dream is to grow Einstein Moving into the number #1 moving company in Austin and beyond while starting and growing other small businesses.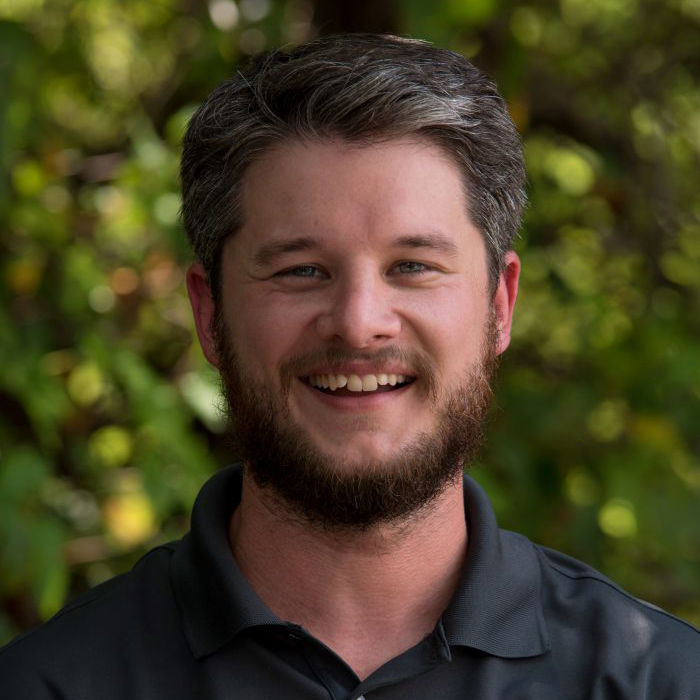 Brian Herzig
Regional Manager
Brian was born and raised in San Antonio Texas and graduated from the University of Texas at San Antonio with a bachelor's degree in psychology and a minor in business administration. He is a former certified appraiser with the International Society of Appraisers for antique furniture and residential contents and has worked in the furniture world for over 15 years mostly dealing with antiques, fine art and collectibles. After college, he spent six months in Europe backpacking through Switzerland, France, Spain, England, Scotland, Croatia and the Netherlands. He enjoys reading, writing, and movies. A great passion of his is music and seeing. Listening to and playing music is something he takes great pleasure in. Brian is game for anything outdoors as well. Camping, hiking, kayaking, fishing, anything that could spell adventure, he is there!
Brian has spent the last 3.5 years in San Antonio building and expanding the first Einstein branch in the area. He is so excited to be bringing the Einstein level of service to his hometown.
Matisen Harper
Regional Manager
Matisen was born in Oakland, California and raised in Gatesville, Texas. After graduating from St. Edward's University with a degree in computer science he joined the Austin tech scene and is the co-owner of a technology and marketing company. He claims that working at a professional moving company is his way of vacationing from the office desk and staying in shape. He's always searching for new ways to help people and ensuring your move is the best that it can be.
When he's not moving or working at his desk job you might find him at your local tech meet-ups, running at town lake, or at your favorite wifi spot building smart technology. He's a casual online gamer, amateur chef, notorious last minute pickup basketball clutch defender, and an avid half-book reader. Feel free to address any concerns during your move and he'll make sure you are taken care of.
Michael Vandenbroader
Regional Manager
Michael was born and raised in Arapahoe, Nebraska. He spent his childhood working long days with his family on a hog farm. After graduating high school Michael proudly served in the United States military as a combat medic then as a steelworker for multiple tours. After the military Michael went on to pursue his education and while doing so worked his way through the ranks at Target. He started at the bottom unloading trucks and ended up becoming an executive manager over the entire logistics process. Michael is a Tulane University graduate with bachelors degrees in Homeland Security and Digital Design. He now aspires to help build Einstein Moving Co. into the best moving company that has ever been.
When he's not working Michael enjoys many hobbies. He loves building radio controlled cars, drawing, playing board games, kiteboarding, archery, and fly fishing. As long as he's spending time with friends or family it's always a good time.
Amanda Ware
Customer Experience Manager
Amanda is a born and raised West Texan. Raised in Odessa, home of the Friday Night Lights famed Permian Panthers, she moved back to her birthplace of Lubbock to graduate with a Bachelors in Business Administration from Texas Tech University. She moved to the big city of Dallas and later to Detroit, Michigan to pursue her career in Customer Service and Operations Management. After the birth of their son, she and her husband decided to move to Austin to be close to family, friends and so she could work with the best moving company in the game, Einstein Moving.
Amanda spends most of her free time with her son and reliving new experiences through his eyes. She also loves being outdoors, swimming, riding bikes, roller blading and watching movies. She has recently picked up pickle ball, and tries to play at least once a week.
Meet Our Customer Experience Team
Tim F.
Management
Timothy Ford was born and raised in Houston TX. He decided to move to Austin in 2004, with aspirations of becoming a chef. It wasn't long before his focus shifted and he found a new passions in the furniture business. In 2009 he opened an office furniture installation company and is, in our humble opinion, an absolute expert in the business. A consumate professional, Tim is a real asset to our team.
Tim is the happy father of a 7 year old daughter and the proud owner of a short legged Border Collie and a cat. In his free time he loves to explore the rivers and lakes of Texas in his kayak, playing competitive paintball, and hanging with his family.
Zachary Krodel
Management
I was born in California but was raised all over the country. I attended school in Louisiana and Texas and graduated from Canyon High.
Following high school, I joined the Navy for four years serving as a Damage Control specialist.
In my free time, I enjoy lifting weights, painting, and playing video games. I am always excited to help you with your move!
Carly Hernandez
Customer Experience Rep
Carly was born and raised in San Marcos, Texas and has lived there her entire life. After graduating from San Marcos High School, she went on to gain experience in many different customer service jobs, ranging from the service industry to technical support, and is super excited to be a part of Einstein Moving Company!
Outside of work, Carly has a passion for photography and traveling, and loves spending time with her family and friends. She also enjoys watching her favorite sports teams (San Antonio Spurs and Dallas Cowboys), reading, puzzles, and spending time outdoors going on walks with her dog Tito and her cat Oliver.
Jespah Lara
Customer Experience Rep
Hello! My name is Jespah and I am very excited to be assisting your move! A few things about me: I grew up moving frequently from city to city, and I have continued that trend in my adult life. I definitely understand the stress that comes with moving, and always strive to make it as hassle-free as possible for the customer (that's you!). A few more things: I completed my B.A. in English Writing in Newport News, Virginia. After some post-education traveling, I decided to move to Austin in the Fall of 2013. I chose Austin for the weather, music, and ease of biking. Since moving here, I worked as a Teacher and Jewelry Consultant before recently joining the Einstein team. In my spare time I play music with my friends in Trophy Pets and design labyrinths.
Stephanie R.
Customer Experience Rep
Stephanie was born and raised in New Braunfels TX. After high school, she attended Texas A&M Kingsville and pursued a degree in Criminology. She later moved to Katy TX and worked in the moving industry for a few years. While working in the Houston area, she changed her degree to business administration and is currently in progress of finishing her bachelors degree online. She recently moved back to her beautiful home town of New Braunfels and is very excited to start her journey with Einstein Moving Company. She is the oldest of four children. Proud aunt to her niece and in her free time, loves to craft, hang out with friends/family, travel to new places and scroll through TikToks. She has a small business she operates making custom cups/tumblers, t-shirts, wood signs, etc. Her guilty pleasures are scary movies, rom-coms and reality TV. A few of her favorite shows and movies are: The Kardashians, Real Housewives franchises, Stranger Things, and the newest obsession, Senior Year on Netflix. Her favorite foods are Mexican and Italian. Her music tastes include: Country, Hip Hop/RnB, Tejano, Alternative Rock and that old school music too!
Meet Our North Austin Movers
Austin C.
Management
Austin was born in Abilene, TX, and raised in nearby Hawley. After graduating high school, he decided to head south to Austin where he was been living off and on since. In the big picture, Austin hopes to become a coach or work as some sort of physical director, as a healthy and active life has always been very important to him. Another thing Austin values is meeting new people and interacting with others, something seen daily in the moving business. When he's not at work, Austin likes being outdoors fishing, having family cookouts, or playing sports. He looks forward to helping with your next move!
Calvin Hughes
Management
Calvin Hughes was born and raised on a dairy farm in Claremont, New Hampshire. He grew up one of four children. He and his siblings spent much of their time chopping firewood and caring for the cows on the farm. After graduating from the University of New Hampshire with an English degree in 2010, Calvin moved to Seattle, Washington to pursue music. After a couple years there, he decided Austin was the place to be. Since moving to Austin in 2012, Calvin has enjoyed the rich music scene both on and off stage. He has been in the moving industry for over 5 years and thouroughly enjoys the fast paced atmosphere. When Calvin is not at work, he keeps busy writing and playing music. Calvin is working on his first novel, though very slowly. Calvin also is an avid sportsman and enjoys achieving fitness goals, though also very slowly.
Killian J. Hughes
Management
James was born and raised in Pittsburgh, Pennsylvania, more affectionately known as "the Steel City." Early on in his upbringing, James discovered an affinity for the sport of basketball, something he began to more seriously focus on when he started high school. After much success on the court in high school, James continued his career at Ohio University as a shooting guard. Academically, he focused his attention on Business Marketing due to his social nature but left Ohio University after year one in pursuit of something different. After completing his Associates Degree at the University of Pittsburgh, James ventured south to Austin, TX where he's been trying to explore as much of the city as possible. Outside of work, James enjoys working out, playing basketball, hanging out with friends, and video editing. He looks forward to helping you make your own move!
Nicholas (Nick) Dagel
Management
Greetings! My name is Nick, and I was raised in Austin, TX. I graduated from Texas State University with a degree in Health and Fitness Management. I love being outdoors and participating in activities to keep me in shape. There's something about doing manual labor and working up a sweat that leaves me with a strong feeling of accomplishment at the end of the day. Driving a pick-up truck, I was always that guy who was convinced by friends to help them move from place to place, so recently it occurred to me: "I should get paid to do this!" Moving people is a win-win for me. A job where I can help people and stay in shape.
When I'm not working, I am taking advantage of these beautiful Austin days. I love mountain biking various trails around the Austin area, getting a good calisthenics workout in at Auditorium Shores, running town lake, and training at the gym. I'm thankful to have a very healthy, functional body that allows me to live an exceptionally active lifestyle. When the sun goes down, I love going to live music shows and emerging myself in the Austin nightlife. I always make an appearance at ACL and SXSW shows. Life is good. I look forward to helping you move, and remember: "I like to lift things up and poot zem don again!"
Aidan L.
Mover
Aidan was born and raised in Houston, TX. After graduating from high school, he went on to a community college in Houston to pursue an associate's degree in science. After, he moved to Austin to attend The University of Texas, where he is currently completing a degree in Human Development and Family Science, along with a pre-med certificate.
Aidan enjoys music so much that he decided to join a band where he plays bass guitar. He also enjoys the sports and outdoor activities.
Alex K.
Mover
Alex was born in Moldova and received a bachelor's degree in Cybernetics and Economics. Prior to moving to Austin, TX, he lived in Colorado for five years where he ran his own car rental company. Upon moving to Austin, Alex began working at a furniture delivery company and found an affinity for the physical work. When he isn't working, Alex enjoys barbecuing and playing billiards. He speaks four languages and is always honing his skills. Alex looks forward to helping on your next move!
Andrew M.
Mover
Andrew was born in Binghamton, New York. He spent the first 20 years of his life there and spent most of his time playing the drums, basketball, and making "viral" youtube videos with his friends (none of these videos ended up going viral but hey, it was fun to dream). Andrew is the oldest of 4 children and is still pals with his siblings today, even after being picked on relentlessly, as is tradition for the oldest child. At 21, Andrew moved to Austin where he worked some interesting jobs in construction, butcher shops, and lawn care. He has been performing stand-up comedy in Austin for 6 years. He's performed at comedy clubs, theaters, bars, coffee shops, book stores, laundromats, furniture stores, and pretty much anywhere that has a microphone and isn't an active crime scene. He has many nicknames, the most popular being Drew, Murph, or Murphdog. Andrew is a big movie buff and is always down for some loaded fries at the Alamo Drafthouse.
Austin L.
Mover
Austin was born and raised in Windsor, Colorado. He grew up sharing his space with three other siblings. His oldest brother and he both graduated from college and decided that moving to Austin was the thing to do. Especially since this is his namesake city, Austin figured he'd have to at least live here for a little bit. Austin has his degree in Film and Television production and loves to make short films, skits, or creative projects in his free time. If he's not working you can find him either making creative content or on stage with a mic attempting to make people laugh. Austin has worked in pretty much every style of work since he was young, challenging himself with new opportunities and tasks. He likes to think of himself as an outspoken individual who enjoys the company of others more than anything else. Austin is looking forward to seeing every part of this beautiful city and getting you moved to your new future home!
Bryan C.
Mover
Bryan is originally from San Jose, California where he grew up and lived most of his life. Before he moved to Austin, Bryan moved to Southern California to work as a private security guard for a few celebrities and private clients.
His passion is for coaching and training individuals in physical endeavors like strength and conditioning and Jiu-Jitsu which he is certified in. Bryan spends most of his free time training Jiu-Jitsu and Weightlifting to be ready for Brazilian Jiu-Jitsu Competitions.
Christian B.
Mover
Christian was born right here in Austin but being a part of a military family he moved all the way over to Virginia during his childhood. He returned to Austin in 2012 and has felt at home ever since. Christian finished high school in Hutto and since then has done landscaping work in Steiner Ranch, maintenance work downtown, and janitorial work in Round Rock, so he certainly knows his way around the area. Christian is an avid Star Wars legion fan and loves to play the game with his brother on his days off. You can catch Christian online on overwatch most evenings or just painting and doing some bonsai stuff in his garden. He looks forward to helping on your next move!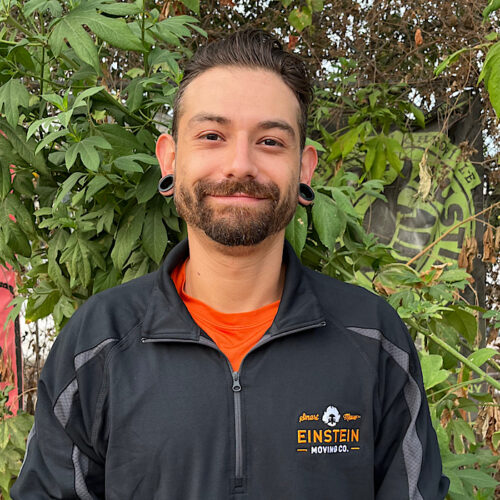 Christian L.
Mover
Christian was born in San Antonio and graduated from Southwest High School but has resided in Austin since 2008 while he began attending the University of Texas. He spent numerous years in customer service and sales roles to support his young family. Most recently he enjoyed over a year of home schooling his 2 kids. Christian's passion lies in playing the drums and going to concerts. He also enjoys shooting pool, collecting comic books, and playing video games.
Christopher B.
Mover
Christopher is originally from Killeen, Texas and has spent the majority of his life in the Austin area. He graduated from the Art Institute of Houston and continues to make art to this day. Christopher enjoys designing clothes and doing photography and often does events around the city. When he isn't working or working on his various art projects, Christopher likes to play basketball, work out, and spend time with family. He looks forward to helping on your next move!
Collin O.
Mover
Collin was born in Coatesville, PA, a suburb of Philadelphia. He graduated from his local high school and then attended West Chester University in West Chester, PA. He had lived in the same 25 minute radius for 22 years, until his dreams of pursuing his budding comedy career full time brought him to the great City of Austin this summer. Collin has been a comedian for a few years and was on the fast track in the New York City scene until the pandemic brought his young career to a screeching halt. Now fully enthralled in the Austin Comedy circles and the city himself, he spends most of his free time on the stage, writing, or hanging out with his fellow comedians. He is also a huge Philly sports fan, so don't hold that against him.
Corey B.
Mover
Corey was born and raised in Leander/Austin, Texas, and has been here his whole life. He went to John B Connally and graduated from high school in 2017. Corey worked as kitchen staff for the girl scouts at Camp Texlake for 5 summers in a row. From there he went to working at Galaxy Cafe for 3 years, but realized he wanted a more physical job. This led him to the moving industry and a stint at Urbanspace Logistics.
Corey's big passion that has guided him over the years is playing video games. It has taught him so much about himself and his abilities as an individual that he would apply them to everyday activities without realizing it. Although life isn't always fantasy and fairy tales, you do need to find something to support what happens behind the scenes of a person. This has inspired him into looking at becoming a pilot so that he can be making the big bucks to hopefully give his future a bright outcome. Corey looks forward to helping on your next move!
Daniel B.
Mover
Daniel has lived in the greater Austin area for all of his life. He graduated from Cedar Ridge Highschool and attended Stephen F. Austin State University for a couple semesters. His hobbies include physical fitness activities such as indoor bouldering, running, biking, hiking, or just working out. He is currently working towards becoming a songwriter and spends a lot of his time playing guitar and piano. He loves all kinds of music so feel free to play some tunes as he moves you. Daniel looks forward to helping you on your move!
Erik L.
Mover
Erik was born in California but grew up in Pennsylvania. In Pennsylvania, he obtained his bachelors in Biology at the University of Pittsburgh. While his passion is in medicine, Erik also developed a hobby of self improvement and endeavored on a business opportunity. He relocated to Austin to step out of his comfort zone and grow in an area where opportunities seemed endless compared to Pennsylvania. In his free time he enjoys working out and playing sports like basketball and ultimate frisbee. Erik spends a lot of time learning and trying to scale his business. He looks forward to assisting on your next move!
Gabriel B.
Mover
Gabe grew up in Killeen, Texas, some would say the crown jewel of central Texas. He also lived in Brazil for a period of time and is fluent in Portuguese. Gabe's family moved further south when he was in high school and he graduated from Liberty Hill High School in 2019. Gabe has always worked labor intensive jobs, which is why his experience is evident when he's on the job here. In his spare time, Gabe enjoys reading, watching movies, and swimming at Barton springs, the real crown jewel of central Texas. He also enjoys hanging out with friends and family and staying active outdoors. Gabe looks forward to helping on your next move!
George B.
Mover
George was born in Fairfax, Virginia but raised right here in Austin, TX. He prefers to go by Stefan and has been in the Austin area since 1998. George loves working out, especially running. He used to run track back in high school and college and currently enjoys running trails. George has two kids, a son and a daughter, and loves spending as much time as he can with them. He is also an avid dancer and is able to dance to almost any genre. He has been in the moving industry since 2015 and loves the opportunity it gives him to help others. George looks forward to helping on your next move!
Graham G.
Mover
Graham grew up in Round Rock, Texas. He currently attends the University of Texas at Austin focusing on a double major in English and government. Ultimately, Graham aspires to go to UT's law school.
His favorite hobby is Mixed Martial Arts, something he's been practicing for years. While he's not at his MMA gym, Graham enjoys reading, watching TV, and cooking.
Jaxon P.
Mover
Jaxon was born in Austin, TX and for 20 years has lived in the suburbs of Cedar Park. Upon graduating from Cedar Park High School he began working at a bar on Sixth Street learning all the ins and outs of his home city. Jaxon has been a student of martial arts for 5 and a half years and he finds himself enjoying it more each and every day. Most of the free time he gets he spends on learning how to better his craft and even hopes to turn pro at some point in the next few years. Jaxon looks forward to knocking out your next move!
Jordan P.
Mover
Jordan was born in Brooklyn, New York and raised in Dallas, Texas by a mother who is from Brooklyn, and a father who was born and raised in South-Central Los Angeles, California. Jordan has always been a big fan of sports and continues to watch and play numerous sports to this day. He loves to stay active and enjoys the moving industry since it allows him to work out at work. Jordan looks forward to helping on your next move!
Jose C.
Mover
Jose was born in San Bernardino, California and moved here to Round Rock in the year 2006. Jose loves it here and loves the climate. He graduated from Stony Point Highschool in 2018. Jose has a background in physical labor work from asphalt landscaping and delivery. He's eager to work and plans on staying in Texas for the foreseeable future. When he's not working, Jose enjoys the outdoors and spending time with family.
Joseph W.
Mover
Joseph recently moved back home from Boise, Idaho. He was originally born and raised right here in Austin and went to school in the North Austin area. Joseph has been in the moving industry nearly half his life (15 years) and still enjoys it everyday. He believes it to be beyond satisfying to see the joy on others beginning a new chapter. Joseph is a certified personal trainer and nutrition coach, and does online personal training, which is where his passion lies. He is also currently enrolled in real estate school and looks forward to growing his career there while running online training. A few things Joseph really likes are getting out into the mountains for a long hike, traveling to new places, trying new foods, and making core memories with people he'll never forget.
Justin W.
Mover
Justin grew up in Austin, Texas and has stayed in the area following high school. He is currently in school for firefighting and software engineering at ACC! Justin's go-to pastimes are walking his dog, going to the gym, and spending time with his family! He also still loves getting out and exploring this great city. Justin enjoys the physical aspect of moving and looks forward to helping on your next move!
Kalen A.
Mover
Kalen grew up in the small town of Graham, WA. He completed his AA degree at the same time he graduated high school and then attended school for air traffic control. Kalen almost completed his degree before deciding to go full time with music and now tours the world many months out of the year. Outside of music Kalen enjoys going on adventures with his wife and their pets.
Keith R.
Mover
Keith grew up in a military family, so he and his 3 siblings didn't really get to set roots anywhere until his mom eventually got injured in Afghanistan and needed to retire from the air force. They moved to Colorado when he was 11 and even then they didn't stay in the same house/town for long. They just liked to move a lot, which Keith didn't like as a kid but in retrospect he wishes they moved more. Although Colorado wasn't where he was from, Keith quickly picked up the habits and hobbies of someone who was from that beautiful state. He loves to hike, rock climb and snowboard, and the only one of those he can do here in Austin is rock climb. The hiking just isn't the same here. Keith doesn't just only like to do things outdoors, he's also a big fan of video games and the occasional 10 pages of a book (he has a hard time reading more than 10 pages though, Haha). Keith's education doesn't span much further than high school, although he did milk high school for all it had to offer. He was a straight A student who took the AP and honor roll classes during all of grade school. It sounds like bragging but how could you brag about something that hasn't really helped him all that much in real life. He doesn't tend to use derivatives and trigonometry on a day to day basis. From high school Keith went on to move to Boulder, Colorado where je attended CU Boulder for a single semester before realizing he didn't want his life to be spent paying off student loans. It was $7,000 dollars a semester for his dorm room alone. Then add food, classes, textbooks, and the occasional 6 pack and he decided it wasn't worth it. Keith still might go back to school but for now he's focusing on figuring out who he is and what he wants out of life, and he doesn't need to spend $120,000 to figure that out at some fancy college campus. In the mean time Keith spends his nights up on an open mic stage or with his friends at "DontWatchTheClock" productions, making movies and short films. All in all he'd say he's a pretty simple dude.
Kiernan H.
Mover
Kiernan was born and raised in Austin, TX, and has lived here his whole life. He attended McCallum High School in Central Austin and is currently enrolled at ACC. His major is in General Studies, but he plans to get a degree in either Supply Chain Management or Computer Science from UT or Texas A&M. He will be starting his second year at ACC this fall and plans to transfer the following year. Kiernan is an outdoor enthusiast with many hobbies including running, ultimate frisbee, rock climbing, snowboarding, paintball, and just about anything else under the sun. One of his favorite activities is backpacking. He enjoys the challenge of surviving in the wilderness using only what he is able to carry. One of Kiernan's goals for the future is to travel to various countries and experience different cultures.
Lee S.
Mover
Lee was born and raised right here in Austin, TX and graduated from Crockett High School in 2016. He played varsity basketball all four years and basketball is still one of his main hobbies to this day. Lee also loves listening to music, going hiking, being outdoors, spending time with family and friends. Lee's professional background includes many different work environments ranging from warehouses to conveyor belts to delivering packages to moving and storage to customer service. Lee has always liked fast paced jobs and enjoys the physical aspect the moving industry offers. He looks forward to helping on your next move!
Lukas K.
Mover
Lukas was born and raised in New York City and joined the Marine Corps right out of high school. After his 4 years of service, he moved to Pennsylvania for 3 years. Growing restless and ready for a change in his life, Lukas moved down to Austin for a fresh start. Lukas enjoys spending his free time with his dogs, going outside and exploring nature, and working out. He looks forward to helping with your next move!
Matthew B.
Mover
Matthew was born in Victoria on  June 21, 1995. He grew up in Victoria, where he met his girlfriend. Matthew and Morgan have been together since they were 15. Morgan and Matthew have two children, a daughter Addison age 7, and a son Mason age 1. Matthew moved to Elgin to relocate with family. Matthew believes family is the most important thing in life. Matthew believes living life to the fullest and making the most of family time is important.  Professionally, Matthew has spent most of his career in the customer service industry, placing utmost value on areas that allow him to help others in need. Personally, Matthew loves to work out at the gym. He looks for new and exciting activities to try in Austin and surrounding areas for him and his family.  Matthew also loves cars, cooking, making his own spices, and pranking Morgan.  Matthew's most favorite thing though is spending time with Morgan and their kids making family memories.
Matthew D.
Mover
Matthew was born an air force brat up in Michigan and has found himself traveling and living in many different places.  He's lived in England, New Mexico, Arizona, and finally Texas where he's have been living for the past 4 years.  It has instilled in him a love of travel and he hopes to visit other countries like Japan and New Zealand in the near future.  Matthew's background is with customer service so he has helped customers with anything from explaining a bill to supporting them through the toughest of times.  He is here to help and get you moved into your new place as soon as possible and protect your valuables all the while.
Matthew enjoys a very active lifestyle from going to the gym, riding his bike, and finding new events throughout the city to enjoy.  He also takes the time to relax: playing his guitar, writing poetry, and painting.  Matthew believes it's very important to look out for people in need so he volunteers for a suicide prevention chat for youth 13-25.  His dream job is a motivational speaker because he wants to make a significant impact and help as many people as possible through their struggles towards their own dreams. Matthew looks forward to helping on your next move!
Matthew L.
Mover
Matt grew up in Mechanicsburg, Pennsylvania and went to college at Temple University. Upon graduation with a degree in Sport Management, Matt relocated to Austin, TX with some of his life-long friends to start a new journey in their lives. Matt has been hosting a podcast called the Define Success Podcast for almost 2 years now where he interviews successful entrepreneurs, athletes and authors on how they view success. Matt enjoys traveling and has a goal of visiting all 30 MLB stadiums in his lifetime. He is currently at 24/30! Coming from a background in landscaping, Matt has experience providing homeowners with high quality services. Between that experience and his passion for weightlifting, he will make your next move efficient and effortless for you.
Matthew R.
Mover
Matthew is currently a digital marketer and copywriter. He just moved to Austin about two and a half months ago and he's absolutely loving it. The people, the city, the food, and yes even the traffic (jk)! Matthew grew up in a small golfing community in Pinehurst, North Carolina even though he doesn't golf, like at all. He attended Sandhills Community College to pursue Computer Science. Matthew loves going to the gym, going on runs, playing video games, making content, literally everything! He is a highly ambitious individual and strives to be the best in everything he does. That's also why he is pursuing so many things because it keeps him busy and gives him a challenge. Matthew looks forward to helping on your next move!
Mauro (Isaac) L.
Mover
Isaac was born in Houston, but has spent the last decade in Austin. He attended Spring Woods HS and is currently at ACC finishing up his engineering associates with future plans to go to UT or A&M next year. Isaac likes being outdoors with many hobbies including biking, running, paddleboarding, and also just relaxing under the sun. Isaac's dream goal for the future is to work for NASA, followed by traveling to new places and seeing new cultures.
Michael F.
Mover
Michael was raised in Comanche, TX, a small town about two hours north of Austin. He graduated from Comanche High School and then moved to Lubbock. He is currently enrolled at Western Governor's University studying Special Education, so he can eventually become a teacher! Michael enjoys reading books of the Fantasy genre, creating Lo-fi tracks, and spending time with his friends. He also livestreams on Twitch and uploads videos to YouTube! When he's not studying, or at the gym, he's always thinking of his next greatest project that he can bring to life.
Nicholas (Sabastian) D.
Mover
Nicholas was born in Fort Smith Arkansas and lived primarily either in Arkansas and Oklahoma for much of his life. Nicholas was raised around musicians and after graduating high school he began playing out in local bands in Tulsa as a vocalist/guitarist. Within the last couple years he joined forces with three seasoned musicians from the bands Red Sun Rising and Wilson. Covid has slowed the music scene down and made things more complicated but Nicholas and his band New Monarch are gearing up for the release of their debut album.
Recently Nicholas saw an opportunity to move to the great state of Texas and brought his family along for the ride. He looks forward to becoming a part of this great town of Austin. In his free time he practices music, takes long walks by the nearest bodies of water and is striving for his purple belt in BJJ.
Ricardo L.
Mover
Ricardo goes by Ricky and grew up in Pennsylvania. He recently graduated from Penn State University with a degree in neurobiology. In his professional career he aspires to be an anesthesiologist. Following graduation, Ricky moved to Austin with some friends to explore new opportunities. In his free free time Ricky enjoys going to the gym, reading and learning how to become the best version of himself. He has worked hard on starting a couple of businesses as well as a podcast where he aims to motivate the youth to be their best selves. Ricky looks forward to helping on your next move!
Robert B.
Mover
Robert moved to Austin, TX from California about 6 years ago. Texas is a great state with a lot to offer and great people everywhere you go and Robert has thoroughly enjoyed living here. He enjoys meeting new people and trying new things to keep life interesting! Robert is easy going and a hard working family oriented person. He enjoys spending time outdoors, seeing shows when he can, and exploring all that Austin has to offer.
Ryan M.
Mover
Ryan was born in Phoenix, Arizona, and spent ample time in Hawaii and California before moving here to beautiful Austin, Texas. He graduated from Kaimuki Highschool in Honolulu and then embarked on a two-year stint at the University of Hawaii. Ryan hopes to eventually go back to school to complete his degree in Liberal Arts. In the past, he worked in retail for four years, was a factory operator for two years, and a cook for a year. When he's not working, Ryan likes to be outdoors as much as possible, hiking and swimming the days away. He also loves playing music and spending time with his family and friends. Ryan enjoys a challenge and is consistently setting goals for himself to work toward. He looks forward to helping with your next move!
Sam H.
Mover
Sam is originally from Glasgow, Scotland but moved to the states when he was four years old. Early on, he and his family hopped around California until relocating to Houston and then finally Austin. Sam has been in the Austin area ever since and loves what the city has to offer. Though mainly a home body, when he does have some free time Sam loves hanging out with friends and spending time with family. He has two kids who are his motivation and drive to always succeed. Sam looks forward to helping on your next move!
Thane H.
Mover
Thane is originally from Washington where he grew up hiking consistently in the great Northwest. Throughout his childhood, Thane was also an avid wrestler and enjoyed the physical and mental nature of the sport. After high school, Thane ultimately ended up in Florida for three years where he worked as a cook/bartender. Following his stint in Florida, Thane made the trek back west to Austin where he has been living ever since. When he isn't working, Thane likes relaxing by the pool, exploring new restaurants, and hanging out with his cats. He looks forward to helping out with your next move!
Thomas S.
Mover
Thomas was born in Kerrville, Texas and currently resides in Round Rock. He recently returned to Texas after an extended stint in Virginia and is thrilled to be back. Thomas is bilingual and also holds two degrees from the University of Texas at Austin. You can often catch him reading fiction between sets of squats at the gym. Thomas lives with his partner and their three dogs: Leo, Grimm, and Kol. One day, he is certain, one of these dogs will be the death of him. When he isn't working, Thomas enjoys working out at the gym and spending time outdoors with the aforementioned dogs. He looks forward to helping on your next move!
Tony B.
Mover
Tony is from Taylor, Texas. He graduated from Jarrell High School in 2016 and after that he played Division I football at Army West Point. In 2021 Tony graduated from Kansas Wesleyan University with a Bachelor of Science in Sports Management. He currently plays professional football overseas in France for part of the year. In his free time Tony likes to lift weights or play video games such as Madden or Call of Duty. Tony also likes to listen to music and watch Netflix . He loves shoes, but not as much as he loves food. Tony has three older brothers and two younger sisters. He looks forward to helping on your next move!
Vicente N.
Mover
Vicente, though he goes by Chito, is an Austin native, born and raised bleeding orange. He is currently in college with the goal to become an MRI Tech also specializing in nuclear medicine. Chito is also an amateur mixed martial arts fighter, wanting to go pro in the next few years. He has quite a few friends fighting in some big promotions like the UFC, One Championship, Bellator, etc. Chito's self plan is to become a UFC champion one day and make his mom proud . Most of his days consist of training, school work, and spending time with family and friends. Chito loves being active and staying on the move and thrives in fast pace environments. He loves figuring out tricky and complex things/situations and never shies away from a challenge. Chito is always ready to push himself to new limits and soak in as much knowledge and information as possible.
Vicente S.
Mover
Vicente, but you can call him Vince, is an Austin native born and raised on the south and east side of Austin. He went from walking the streets of Austin to playing basketball at a junior college in Kansas. Vince loves to travel and go on hikes all around Texas and the U.S. Vince is proud to be a father and spends most of his free time playing and teaching his 2 daughters and son. He loves music, movies and food. Vince has been professionally moving since 2017, but has always been the one to call when anyone who needed help before then.
Meet Our South Austin Movers
Anthony (Tony) C.
Management
Tony was born in Sacramento, California and spent the majority of his early life moving throughout California from the Bay Area, to all the way up near the Oregon border and many places in between. He joined the Army as an Intelligence Analyst in 2010, where he was stationed 3 years in Fort Hood, TX (including a tour of duty in Iraq). Spending most of his free weekends driving down to Austin, he quickly fell in love with the city and was finally able to commit to moving there in early 2019.
Tony spends the majority of his free time on various hobbies or activities, including: making music, boxing, playing video games, working out, swimming, or just making good memories with friends. He also loves animals and will go out of his way to pet just about anything (so far the opossum that frequents his backyard has not obliged).
Chris Anderson
Management
Chris Anderson was born and raised in Dallas, Texas. After completing two semesters at North Central Texas College, Chris decided to pursue a career in the office furniture business like his parents. He chose the delivery/installation side of the process and has spent the last several years perfecting his trade. With hopes of eventually becoming a sales representative for a moving company, he continues to learn the "ins and outs" of the moving business. His goal is to provide the most professional moving services possible.
Since relocating to Austin, Chris pursues all types of outdoor activities including kayaking, rock climbing and Frisbee Golf during his free time. Chris is the type of guy who can take on any situation presented to him and work it through to make it a win/win situation for everyone. He is there to make the moving process as painless and stress free as possible. Never hesitate to call on him with any question you have.
Timothy (Tim) P.
Management
Born and raised in the quiet and reserved German town of New Braunfels, Tim headed north to Austin with his girlfriend and two dogs after graduating high school. Currently enrolled at Austin Community College and studying to become a radiology technician, it has been Tim's goal since he was a kid to ultimately work in a hospital helping others. From his very first experience with an X-Ray, he knew what path he wanted to take in order to achieve his goal. In the meantime, Tim decided to join the Einstein team in order find more stimulation at his workplace. Additionally, the appeal of having a job with exercise built in to the foundation made it an easy choice to make. When he's not working, Tim enjoys going on long walks with his dogs, exploring nature with his girlfriend, and playing competitive sports.
Alex W.
Mover
Alex graduated from Texas State University with a bachelor's in Violin Performance.  He loves to be involved in the music community.  Whether teaching private violin lessons, performing with his original band Antiques, or playing chamber music for weddings, Alex aspires to be a muse for anyone in the world to pick up music.
Alex also enjoys playing tennis, puns, and meeting new people.  Alex is thrilled to be a part of the Einstein's Team!
Andrew (Drew) W.
Mover
Andrew, also known as Drew, was born in Virginia and shortly after moved to Dayton, Texas where he's lived his whole life. After graduating from Dayton High School he attended North Eastern State University (in Tahlequah, Oklahoma) for 2 years with a baseball scholarship then transferred to Southwestern Christian University (in Oklahoma City). He earned a degree in Sports Management in 2016. He then signed with the Pittsburgh Pirates organization, in which he played for 2 years in Florida and in West Virginia. He recently moved to Austin to pursue his work career.
Drew enjoys anything that has to do with outdoors if the weather isn't terrible. He loves going to the beach, hiking, camping, going out with friends just enjoying life to the fullest!
Andrew J.
Mover
Andrew was born and raised in Minnesota. Having had enough of the cold weather he moved to Austin in March of 2023. His personality has been described as stoic or silly. Andrew likes to paint, with his favorite subject matter being fantasy or science fiction characters or scenes.
Andrew also likes to be active and plays soccer and lifts weights almost every day. He's known for his attention to detail and for being a stickler for doing things the right way. He is not afraid of a challenge and values hard work. Ultimately, he is secretly a big ole' academic nerd. Andrew cant wait to help you with your next move!
Benjamin (Ben) D.
Mover
Ben has lived in Texas for the majority of his life. He was born in Kansas and was adopted into the family he has now as an infant. He moved to Lake Jackson Texas when he was two years old and enjoyed any outside activity or sport, but his favorite thing to do while he was in high school was surf in the Gulf of Mexico! He then made his way to San Marcos Texas where he obtained his bachelors in business administration in 2020. Ben now has a huge passion for fitness and helping people and plans to open a gym of his own in the coming years!
Benjamin (Benji) B.
Mover
Born in New Braunfels, Benjamin is a proud, native Texan who loves his home state. His formative years were spent growing up outside of city limits on his family's ranch, homeschooled with his siblings and mentored by his grandfather. After graduating from Navarro High School (in Seguin) he spent a year in McPherson, Kansas playing collegiate soccer for Central Christian College before realizing that academia wasn't what stimulated his curiosity. He spent the next 7 years exploring the joy he finds through hard work in a multitude of positions spread across many trades but always stayed close to soccer in the form of officiating. This mixed path then led him to become a soccer coach for nearly 3 years before finding gratification with Einstein Movers. Benjamin is passionate about exploring the great state of Texas and facing new adventures with his dogs. If he's not currently crossing a monument, swimming hole or state park off the list you can trust he's in his garage tinkering with his Toyota Tacoma in preparation for his next escapade.
Brandon P.
Mover
Brandon is currently enrolled at Texas State University and lives in Austin, TX. He is pursuing a degree in psychology with a minor in business. He will graduate in December with his Bachelor's degree. He also attended Oklahoma State University and Austin Community College during his college career. He is passionate about making music and skateboarding. He plays guitar in Hall Johnson, a band he has been a part of for a few years with his best friends. he also began skateboarding a couple of years ago, which he quickly fell in love with. In his free time, he is doing one or the other.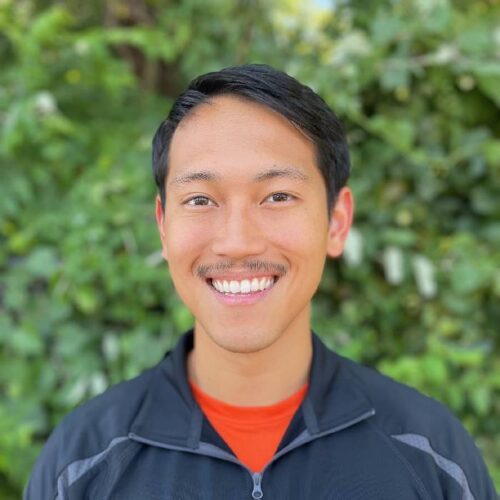 Braven C.
Mover
Braven was born into a military family traveling from Hawaii, Washington State, Germany, and now Texas. In Texas, he attended Belton High school where football and schoolwork was the main priority. He's a graduate at Texas State University with a bachelor's degree in Healthcare Administration. His hobbies include hiking, basketball, paddle boarding, weight lifting, video games, and floating the river! Traveling the world is a current goal to expand on the experiences made as a child. He loves helping others and is excited to move you in!
Carter E.
Mover
Carter Elkins previously lived in Indiana where he briefly attended college studying Chemical Engineering but decided it was not for him. He recently moved to Austin in the Summer of 2022 with some friends and has since been enjoying everything the city has to offer. He enjoys spending his free time playing video games as well as spending time with friends and outdoor activities. Some of his favorite series include Lord of The Rings, Star Wars, and Marvel movies. He enjoys foods of all kinds, but Chinese and Mexican food are his favorites. He is a big fan of animals, especially dogs.
Chris G.
Mover
Chris was born in the vibrant city of Medellín, Colombia, and moved to Austin in 2020. He's a man of many passions—music production, yoga, and coding to name a few. Outside of work, you'll find him diving into these subjects: creating new music, practicing yoga flows, coding applications, or spending time with his family. Recently, Chris earned a Full Stack Coding Certificate from UT Austin. He's thrilled to bring his diverse skills and passions to your world, and is looking forward to making your next move as smooth as possible!
Chris L.
Mover
Chris is originally from Seminole, Tx which is about an hour away from Lubbock, Tx. He graduated from Texas State with a bachelor's in Applied Mathematics. He soon likes to pursue a job in data analysis or a job in finance, but as of now he is taking life a day at a time and enjoying his time with Einstein.
He likes to listen to music every second he gets. His favorite type of music is rap/hip-hop and any type of Latin music. In his free time, he enjoys to go to the gym and watching or playing baseball.
Claevon P.
Mover
Claevon is twenty-three years old. He grew up in a small town called Cuero, Texas. He attends Texas State and ACC where he's pursuing a bachelor's degree in criminal justice. Claevon plans on using that degree to become a State trooper. From there he wants to level up and later on in life potentially become a lawyer, and use the money he earns to make smart investments.
In his spare time he enjoys hiking, reading, playing games, calisthenics, and watching football. Claevon has three brothers and three sisters. He doesn't have any pets but he loves dogs. Whenever Claevon is on your move we can promise you two things: great customer service and hard work!
Connor G.
Mover
Connor was born and raised in Sparta, NJ. After graduating from high school, he went on to study at the University of Alabama to pursue a degree in Criminal Justice. Roll Tide! Following graduation, he worked for IBM in NYC. This was followed by various jobs in sales ranging including software, home improvement services, fences, and more. After a career change he happily landed in Austin, TX. Connor enjoys sports, martial arts, and building computers. He spends his free time doing Jiu Jitsu, reading, and watching sports. Connor enjoys the outdoors and spends a lot of time hiking with his dog Georgia.
Dominick M.
Mover
Hello, my name is Dominick but most people just call me Dom. I moved to Austin two years ago and since then have found myself to be a father of three awesome children and a husband to an amazing loving woman.
I'm my my free time I enjoy being father and teaching my boys about life and my ventures in my past job as a peace officer. I enjoy long distance runs and my time at the gym and have been able to pursue my other passions such as shooting and boxing thanks to this awesome company I now work for.
Einstein is only the 5th job I have had in my working career and I am proud to be a part of this company. I take great pride in my work and whatever it is I do and will be sure to make you laugh and have a good time working with me. Thanks for taking the time to get to know me, I look forward to helping you with your move!
Dominique(Dom) B.
Mover
Dom is originally from Houston, but his family immigrated here from Jamaica. He then moved to San Marcos where he graduated from Texas State with a bachelor's in electronic media. Dom has many hobbies and interests, so there's always something to talk about with him! He enjoys: football, basketball, hip-hop/rap, and anime (especially Naruto and One Piece). In his free time you can often find him skating or relaxing at the river or beach. Dom is also passionate about filmmaking. In the future, he would love to be a cinematographer.
Donald S.
Mover
Donald was born and raised in Manor, Texas. After high school he decided to attend the Universal Technical Institute to turn his hobby of working on cars into a full blown career. After graduating he worked as an Automotive Technician for four years before deciding on a change of pace. Donald left the automotive industry for a more flexible schedule, better hours, and the opportunity to pursue his new aspirations to become a firefighter.
"I still work on engines from time to time, but now its more tuning up my motorcycle or helping friends to get their cars back on the road". Whenever he has  the chance, Donald loves to race his sport bike to fuel his adrenaline. I
"I love customer interactions and moving has given me the opportunity to focus on moving towards becoming a firefighter while keeping me outside and in shape!"
Dylan S.
Mover
Dylan is from the coastal plains of Seabrook Texas. Dylan grew up two
minutes from the beach and spent lots of time there. It's a beautiful place, but there was
always something intriguing about Central Texas. Dylan moved to Austin to pursue music and be around like-minded
people. He is excited to see how the city will change over the years and wants to help it grow.
In his spare time he spends it recording and producing music. Dylan loves the process of gathering
sounds, throwing them on a canvas, and refining them into a composition. As of now it is just a
passion and a hobby, but he aspires to do it professionally. In the meantime, he enjoys the ride
and the Austin lifestyle. Dylan does not see myself leaving any time soon.
Eli G.
Mover
Eli Greene was born in Austin, TX and later moved to Lockhart TX. He attended Lockhart Highschool where he participated in football, basketball, and track. After graduating in 2019 he decided not to go to college, but to just start working. In his free time he enjoys drawing, listening to music, hooping at the park, or going on hikes. His favorite color is lime green and his favorite food is anything pasta related. His #1 goal in life is to just be successful in whatever it is he's doing. Eli is a hard worker that wants to bring his best into every endeavor.
Elijah W.
Mover
Eli is from a small city near Wichita, Kansas called Viola- which has a population of about 100 people! He likes to spend his weekends watching Star Trek or reading, He loves Tom clancy books. He loves a good competition in everything he does. He also loves to go to the gym and travel.
Emmanuel G.
Mover
Emmanuel was born and raised in Austin TX. Currently he is going to Texas State University getting a degree Construction Management. He played Football for Texas State for 5 years as a Defensive Lineman! In his free time he likes to work out and hang out with his friends at the local restaurants. He also likes to travel and recently went over to Corpus Christi. He is excited to help y'all move into your new homes!
Gabriel (Gabe) S.
Mover
Gabriel Salazar was born in Galveston, but he spent most of his time being raised in the Lockhart area. He enjoyed playing several sports such as baseball, football, and a bit of track throughout his schooling years. He is currently enrolled at Texas State University majoring in Computer Science.
His previous professional background mainly consists of being in the Air Force due to his joining right after High school. He's been all around the country as well as serving overseas in places such as Africa, Saudi Arabia, Germany, etc. Gabe also used to jump out of airplanes which got the adrenaline going. In his free time, He enjoys hanging out with friends and grabbing a drink at our local bar, playing video games, or just spending time with friends and family, especially around this time of the year. That's just a little about his history!
German J
Mover
German is your friendly neighbor giant. Currently living in Austin Texas, but is originally from Argentina. He came to Austin as an immigrant but got his citizenship at the age of 5 with the help of his family. Currently he is enrolled in Austin Community College, where he is pursuing a degree in Business Administration. German has worked as a gas attendant, cart attendant, pool monitor, and recently at the IRS. In his spare time, German loves to make music and to be as physical as possible. German is excited to be a part of your moving experience!
Jack J.
Mover
Our mover, Jack, was born and raised in south Austin. He played baseball as soon as he throw and catch a ball till when he got out of high school. In middle school, he learned how to play the bassoon, as well as performed in a handful of school plays. He moved to Bastrop during his sophomore year in order to be closer to his family. He started working for his local restaurant and became a manager while studying to be an HVAC technician and is always looking to do the best job he can.
Jason P.
Mover
Jason was born in Arlington, TX but moved around a lot with his family. After finally landing in Twin Falls, Idaho Jason graduated high school in 2014.While attending high school Jason worked at KMVT news as a studio control operator. Jason took a lot of pride in his work at KMVT by making sure all newscasts ran smoothly. KMVT newscasts delivered news for all of Souther Idaho.
After graduating Jason enlisted in the United States Marine Corps where he spent the next four years of his life stationed in Hawaii as an infantryman. As a team leader it was his job to make sure his team worked together efficiently, quickly, and safely. While he was in service, Jason visited many different countries and experienced multiple cultures around the Pacific. After finishing his enlistment contract, Jason moved back to Texas to settle down and start a new chapter in his life. In his spare time, Jason like to relax, spend time with my friends, and swim.
Jhamar D
Mover
Jhamar grew up in California before moving to Texas when he was 7. He graduated from Lehman High School in Kyle, Texas in 2016, and finished school at TXST in December 2021. After that, he worked as a personal trainer for about 3 years. Since then he has worked as a freelance personal trainer, and most recently in retail. In his free time he enjoys cooking, playing video games, learning about day trading, or working out in the gym. Jhamar is also an avid anime and manga fan (so feel free to talk his ear off about that!). Jhamar is super excited to be one of your next movers!
Joe P.
Mover
Joe is a mover with Einstein Moving Company. He is a singer/songwriter from Austin, Texas. He also enjoys landscaping and outdoor activities.
Joel G.
Mover
Joel was born in California but raised in Beeville, Tx. After graduating High School, he attended Coastal Bend College (for 2 years) and finished up at the University of Houston-Victoria where he earned a Degree in Business Administration. Joel lived in Dallas working in accounting before moving to the Austin area in 2020 to be closer to his family (brothers/mom, etc.). In his spare time, Joel enjoys running at Lady Bird Lake (like a lot), riding his bicycle, playing video games, cooking (meal prepping), and living that gym life. Watching football on Sunday is a MUST for Joel and he feels that the day after the Superbowl should be a National Holiday. Working with a good team is where Joel thrives and here at the Einstein Moving Company, he feels he has found a great team. Joel is looking forward to assisting you with your next move
John B.
Mover
John was born in Monroe Louisiana and has lived there for most of his life, however he has moved around from many different places such as Rangely Colorado, Gulfport Mississippi, and San Bernardino California. He graduated from West Monroe High School in 2017, and he's trying to start a new life in Austin Texas. John likes to do many different activities many of which have to do with the outdoors such as hiking, kayaking, walking around downtown, and working out. He's also strong minded and ambitious puts all effort into what he believes in.
John M.
Mover
John McGuire is originally from Pine Bush, NY. He grew up most of my life there and after high school got into the ironworkers Trade for about 6 years. As much as he loved NY, the rough commute and cold winters were not for him. He has now been in Austin for just over a year as of March 2023. Moving to Austin has made his personal life much more satisfying. Some of his favorite parts of Austin are the walking and running trails the city has to offer. In his free time, he competes in Ultra Marathon events. He also regularly trains in MMA and jiu jitsu- which the gyms in Austin are endless. Lastly, all the live entertainment, from music to comedy shows, is always a great way to enjoy a night out.
Justin S
Mover
Justin grew up in Chicago, and moved to Cali at 18 to be surrounded by nature. From there he traveled around Europe and Mexico, before finally settling down in Austin to be closer to family. Justin has a variety of hobbies and interests that he fills his spare time with. He likes to skateboard and play disc golf whenever weather permits! At his core, Justin is a man of nature. He likes to learn everything he can about horticulture and mycology. His long-term dream is to one day work on a farm while doing mycology research, and one day hopes to have a business where he can remediate soil with fungi.
Logan C.
Mover
Logan was born and raised in San Antonio TX, recently took a break to get out of Texas to go to Colorado, and now is back in Texas living in Austin. For most of his life, he has worked for his Grandfather handling clients and client info. Logan loves the outdoors and indoors and hobbies include running, trail seeking, and video games. Logan has big goals in his life, wanting to invest in real estate and start his own company.
Mark M.
Mover
Mark was born and raised in Temple, Texas and graduated from Belton High School. He is currently going to college and is enrolled at Texas State University. He is in his senior year and is about to graduate with his bachelor's degree in industrial engineering.
After graduation, he plans to use his degree to find an entry-level engineering job and work his way up to a senior-level engineer. He is very interested in supply chain engineering, processing engineering, and lean/Six Sigma engineering.
In Mark's free time he enjoys being outside whether it's floating the river, hiking, or just hanging out poolside. Not that we get much snow in Texas, but Mark really enjoys going snowboarding. He loves going up into the mountains in Colorado and riding the slopes.
Mason D.
Mover
Mason was born in Wichita Falls, TX to a Baptist preacher and the most beautiful, wonderful mother ever. He played loads of football and basketball, found a passion for music, and pursued both until graduating from Rider High School in 2010. Upon graduating, Mason left to explore the mountains of New Zealand and Hawaii for 10 months, working on farms and swimming in rivers and oceans. Not long after he moved to Austin, TX to pursue music and enjoy the best city around.
He has a wonderful girlfriend, Karlee, who is an artist and photographer, and together they plan to save enough dough to buy a country home with studios for the both of 'em.
Matt A
Mover
Matthew grew up in Austin Texas, and graduated from Austin High School back in 2015. He likes to stay active as much as he can, and loves to explore the world and get fresh air in his free time. Matthew likes to go to the gym and make his body work for the gains. He also has side hobbies such as ghost hunting and capturing evidence of the paranormal. The concept of ghosts has always intrigued him since a young age. Matthew also likes to practice boxing every chance he gets. It is a sport he is good at and enjoys doing, has great health benefits, and is good for the mind. Matt hopes you enjoyed reading a little bit about him, and he looks forward to moving you!
Miguel B.
Mover
Miguel was born in Alaska. Throughout his lifetime he has lived in many places such as South Korea, Germany, Colorado, California, and many others. He served in the US Air Force as a military linguist specializing in Korean.
His hobbies include: weightlifting, cooking, and anything outdoors. On his days off he likes to workout, cliff dive, or explore new places. Miguel currently has a degree in Korean from the Defense Language Institute. He also studied computer science and plans to attend school for nursing in the near future. He cant wait to help out on your next move!
Mike S.
Mover
Michael was born in Birmingham, Alabama. He lived in Hawaii for 2 years, North Carolina for 1, and has lived in Mattoon, Illinois for 10 years until he decided to move here to Austin Texas in 2023. He graduated from high school in Mattoon Illinois and started to pursue physical therapy at Lakeland Community College, and then transferred to Eastern Illinois University halfway through college. He hasn't graduated yet but does plan to in the near future. Michael is always smiling and such an outgoing guy so never be scared to chat it up a bit with him. He also plays sports, so he loves all outside activities like paintballing, kayaking, hiking, bike rides, skateboarding, and volleyball. Most of all he loves traveling and taking pictures of beautiful views and has a nice collage of photos.
Nic W.
Mover
Nicholas was born in Southern California, then moved to Texas at the age of four. He was raised and grew up in the small town of Lockhart, TX. After graduating from Lockhart High School, he attended Texas State University for a few years. Nic worked with a traveling petting zoo through high school and college, and this helped him discover that he wants to be a Zoologist and work with animals as a career. Now he is working with Einstein Moving Co. to help save money to return to school for his Zoology degree. He and his wife are expecting their first child in February of 2023, and they are extremely excited. Most of Nic's spare time off work now is spent planning and preparing for the birth of his child. He and his wife plan to travel around the world, while raising their child/ren, but those plans are still in the works.
Simon B.
Mover
Skyler H.
Mover
Skyler Hickman comes from a military family so He's been all over the place. Since he was little, Skyler's always been a huge car enthusiast, he spends most of his free time driving, whether it be on his own or with friends. He's gotten to work at some interesting places in the meantime such as the comal county jail and Novak Motorcars in San Antonio. His main goals at the moment are to have a family with a comfortable living style, and is very easy going and happy with whatever comes his way.
Zach W.
Mover
By day, Zach is your dedicated mover, orchestrating seamless transitions to your new spaces. By weekends and whenever he can, he's a Disc Golf aficionado, navigating the intricacies of wooded courses and perfecting his disc-throwing skills.
Professional Journey: With years of experience in the moving industry, Zach's learned that each move is a unique story. His passion for creating smooth transitions stems from his love for precision and craftsmanship – traits he's honed while crafting wooden wonders in his garage.
A Close Call: In Zach's journey through life, he's experienced a few bumps along the way. While he's never broken a bone, he did manage to break his two front teeth in half once – a reminder that even in life's unexpected twists, there's room for humor and resilience.
Beyond Work: Outside of work, you'll find Zach in the great outdoors, perfecting his disc golf game. Whether it's a friendly game with friends or a tournament challenge, he relishes every moment of the game's finesse and strategy.
Meet Our Dallas Movers
Allen (Hunter) Joyner
Management
I'm Hunter, a Fort Worth, Texas native through and through. My roots run deep in this bustling Texan city, where I've grown up soaking in its unique energy and culture. When it comes to hobbies, I'm all about embracing a variety of passions that keep life exciting.
Fitness isn't just a routine for me; it's a way of life. Whether it's pumping iron at the gym or hitting the trails for a run, the exhilaration of pushing my physical limits is something I crave. But it's not all sweat and hard work – I also have a competitive side that comes to life in any kind of game. Whether it's a strategic board game night with friends or a friendly match on the field, I'm in my element when the spirit of competition is alive.
The great outdoors is my playground. There's something magical about immersing myself in nature – from hiking scenic trails that lead to breathtaking vistas to camping out under a sky studded with stars. The connection to the natural world renews my soul and brings a sense of balance to my life.
Meeting new people is where my social side shines. Every person has a story to share, and I thrive on connecting with individuals from all walks of life. It's not just about forging friendships; it's about finding those moments of understanding and empathy that make us all human. Using my physical abilities to assist others is a fulfilling endeavor. Whether it's helping a friend move or lending a hand in community projects, I believe in the power of action to make a difference.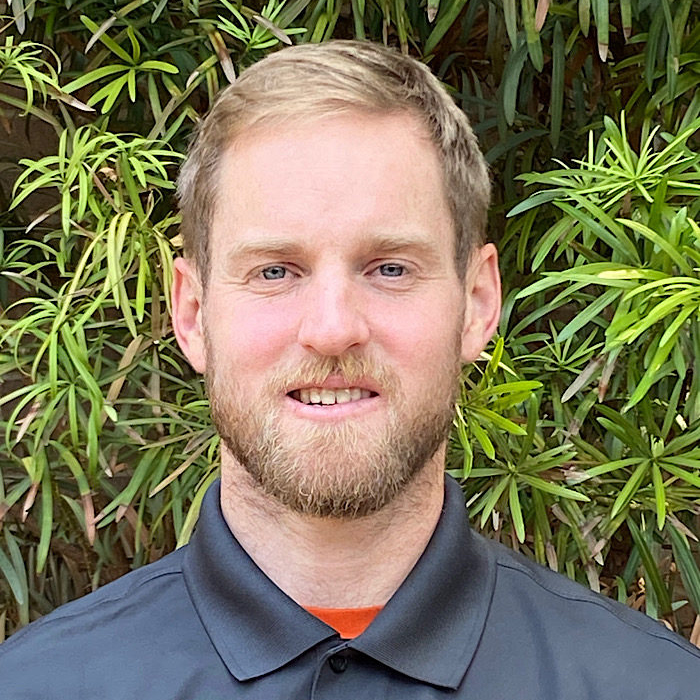 Chris Beattie
Management
Raised in Dallas with an identical twin to boot, I have spent most of my life in the great state of Texas.
I left for five short years to earn a Journalism degree from The University of Kansas — Rock Chalk Jayhawk! — where I also minored in English. Before Einstein, I worked my way up from reporter to managing editor for an area community news outlet.
Now, I spend all my time outside of work with my beautiful wife and our three kiddos. I am very likely the most die-hard fan of all Dallas sports teams you'll ever meet, particularly the Dallas Cowboys, Texas Rangers, and Dallas Mavericks.
Grant Hardison
Management
I was born in Grapevine and raised in Lewisville, and I now reside in Dallas. I graduated from Lewisville High School, where I was All-District as a tight end in football. I then decided to continue my education at Texas State University in San Marcos, before coming back to the Metroplex.
In my free time, I like to stay busy hanging out with my girlfriend and goofing around with the guys. When I am not active and playing sports, I spend my downtime watching all of the area sports teams, particularly the Dallas Cowboys and Dallas Stars.
Alec B.
Mover
My name is Alec. I'm originally from Michigan, but I've spent most of my life in North Texas. I moved around a lot due to being an Army brat and I'm grateful for the unique experiences it gave me. I graduated High School in a small town called Sanger, Tx. I joined the Army after graduating, and though I wanted to make a career out of the military, but it didn't go as planned due to an injury. Because of that, I'm now pursuing becoming a pilot! When one door closes, many doors open. In my free time I enjoy flying and building drones. I've always been fascinated by them and like to see what's possible. Outside of that, I also enjoy cliff diving, riding dirt bikes, hiking on long nature trails, and most importantly, spending time with my wife and daughter. We are often doing something with nature, or one of the many sports or activities my daughter loves to take part in.
Anthony E.
Mover
My name is Anthony, I was born in New York but raised in Virginia. We moved to Texas in 2011 due to a job relocation and I quickly realized Dallas is the best spot for me to be in. The culture and quality of life here is hard to beat! Recently I was an operations manager within the moving industry and have 3 years experience as a lead mover. I come from a background of construction, so I am not shy to hard work, or the elements. Professionally I love to see others succeed and make sure client satisfaction is #1. Nothing feels better than helping our customers successfully navigate one of the most stressful events in their lives. Personally in my free time I enjoy working out, playing video games and spending time with my girlfriend and dog. Whether its going to a park or hanging out by a lake, we're always doing something outdoors trying to stay active!
Austyn M.
Mover
My name is Austyn, born and raised in California. I moved to Texas in 2020 with my girlfriend. I love music and basketball and whenever I have free time I try to do both as much as possible. Other than that my girlfriend and I love to explore Dallas and find new spots to eat. We have a big German Shepherd so we try to go hiking as often as possible so he can exercise. I got an associates degree in California from Imperial Valley College in Business Administration. I hope one day to finish and get my bachelor's once I decide what I want to major in. I'm the mean time I like moving because it helps me stay in shape and meet cool new people.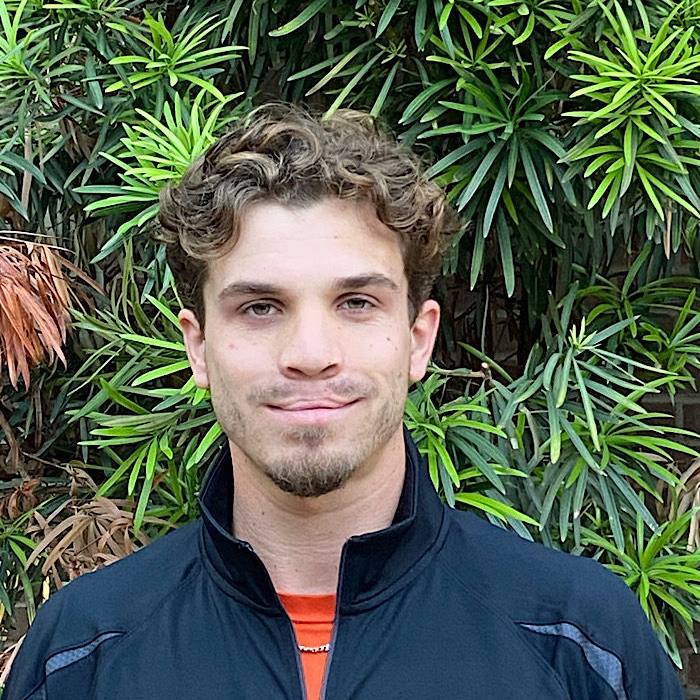 Brennon S.
Mover
I was born and raised right here in Lewisville, Texas, where I was a multi-sport athlete at Lewisville High School. I then attended and graduated from Texas Tech University with a degree in Range Conservation. I am currently pursuing my related master's degree.
When I am not moving for Einstein, I am wakeboarding or cruising on a boat at the lake, working out at the gym, or just hanging out with my girlfriend and friends.
Bryce W.
Mover
Hey, my name is Bryce! I grew up in Grand Rapids, Michigan, where I went to high school.
From there, I attended the University of Minnesota, for which I was the starting tight end on the football team, including multiple games as a team captain. My fellow teammates also elected me to the team's leadership council. I then graduated with a bachelor's degree in psychology.
After college, I began working in the word of recruiting and HR, both in Minneapolis and then in Dallas.
In my free time, I workout and like to take time to be outside with my dog.
Charles (Chuck) B.
Mover
I was born and raised in the small town of champions, Duncanville, Texas. After high school, I pursued a college athletic career at Jackson State University. I then made my way into logistics as a supervisor for UPS.
I believe that any company should strive for service, value, and responsibility. I am passionate about using my talents and abilities to further the kingdom of God by treating customers and coworkers with the same respect I desire.
Connor M.
Mover
I am originally from Carrollton, Texas, and have played basketball most of my life. My successful high school team helped me secure a scholarship to Marist College in Poughkeepsie, New York, where I graduated in 2018 with a degree in psychology and a minor in photography.
After 4 years of playing collegiate basketball, I was selected by Sport Changes Life to live in Ireland for a year playing basketball and studying marketing at a master's level as one of their Victory Scholars. I then acquired my first professional contract playing basketball in Portugal, where the season ended because of COVID-19.
Damion C.
Mover
Hey, name is Damion! I was born in New Orleans, La., and grew up there playing multiple sports throughout high school. I went on to play football at the University of Southern Mississippi. I graduated from there with a bachelor's degree in Human Resources Management. After college, I moved to Texas and began working and settling in the Dallas area. I still love all sports and most enjoy playing baseball, basketball, and football. When I'm not working or playing and watching sports, I'm spending time with my wife and our 3 kids. Our 2 oldest ones inherited the same athletic passion, so much of that time is now watching them do the same.
Eduardo T.
Mover
Hi, my name is Eduardo! I grew up in Grand Prairie, where I went to Grand Prairie High School. I then studied business management in college before joining the work force.
I've spent most of my career to this point working labor jobs in maintenance, shipping, and utilities.
I like to watch football and basketball in my free time. Otherwise, I'm a family man who spends the majority of such time with my young son.
Garrett P.
Mover
Born and raised in Burleson, Texas, I moved to Nebraska because I was offered a powerlifting scholarship at Midland University in Fremont, NE. At Midland I would go on to become a national champion and a 3 time All-American. I graduated with a bachelors in Human Performance, and am currently pursuing my Master's in Sports Administration. I was also a coach on Midland's Powerlifting team and helped the team win 8 national titles and sweep nationals 2 years in a row.
Hayden H.
Mover
Hey there, I'm Hayden! Born in Oklahoma, but raised between there and Texas, I still consider myself a Texan! I graduated from Blanchard High School in Oklahoma, then attended community college before making my way back to the Lone Star State. I've done all sorts of labor work including derrick hand, welding, and pipe-fitting. Before Einstein, i was a pump down supervisor out in the oil fields in Midland, Texas. All 3 of my brothers and I eventually relocated to the D-FW area. I love sports and any physical activities, especially moving people's stuff! Outside of work and working out, I spend time with my two English bulldogs that are more like water buffaloes.
Jack W.
Mover
Hi, my name is Jack. I grew up in the Richardson/North Dallas area and have lived here my whole life. I went to J.J. Pearce High School and graduated. Then I went to Blinn College in Bryan, Texas for two years.
I decided I wanted to become a pilot so I dropped out of college, began working for Callbox Storage and Moving for about 4 years saving up money to afford flight school. I now have my private pilots license, my instrument rating, and I'm currently almost through with getting my commercial license. I plan on becoming a flight instructor and then hopefully head to the airlines.
Jake C.
Mover
Greetings, I'm Jacob, hailing proudly from charming Mackinaw, IL. Growing up in a spirited household with three siblings, competition became my way of life. Sports and rivalry ignited my passion for fitness, which I turned into a pursuit of higher education at Western Illinois University. Armed with a degree in exercise science, my aspiration to empower others to better their physical well-being found its purpose.
Personal training is my calling, guiding people to surpass their goals and transform their lives. The gratification of witnessing their journey fuels my fire. Amid coaching, I maintain my own commitment to fitness, pushing limits in the gym and finding balance in moments shared with my remarkable girlfriend. Beyond this, I extend my skills as a handyman to the DFW area, enhancing living spaces for others.
Jamarcus M.
Mover
I'm a Texan at heart, born in Houston but raised for much of my life in Georgia. However, destiny led me back to Texas a few years ago, and being back in the DFW area feels like a true homecoming. From early on, football was my calling, shaping my childhood and high school years. The field was my second home, and my passion for sports has only grown stronger.
Beyond my athletic pursuits, I've found a deep calling in assisting others with their health and wellness journeys. The satisfaction of helping people reach their fitness goals is immeasurable. My devotion to this extends to my own lifestyle, as I dedicate my free time to working out and staying active. It's even more rewarding when I can share these activities with my family, finding new ways to bond while staying healthy.
I'm a firm believer in the power of sports, the magic of fitness, and the joy of family connections. From Texas to Georgia and back, my journey has been a tapestry of experiences that fuel my desire to live a healthy, active, and fulfilling life.
Jerry N.
Mover
Hey, my name is Jerry! I grew up in Illinois in a smaller town outside of Chicago. At age 17, I left home to pursue a life in Texas, and landed in the Dallas-Fort Worth area. I am a people person -- I try to get along with everyone! I've done a multitude of hands-on jobs including retail, line cook, and warehouse work. My strong suits are going above and beyond to make sure I do my job the right way and working with my team with good communication. I pride myself in putting in great work and having dedication to my job. In my spare time, I'm often recording music, shooting music videos, and spending time with my kids. We like to play video games and watch movies and TV shows together.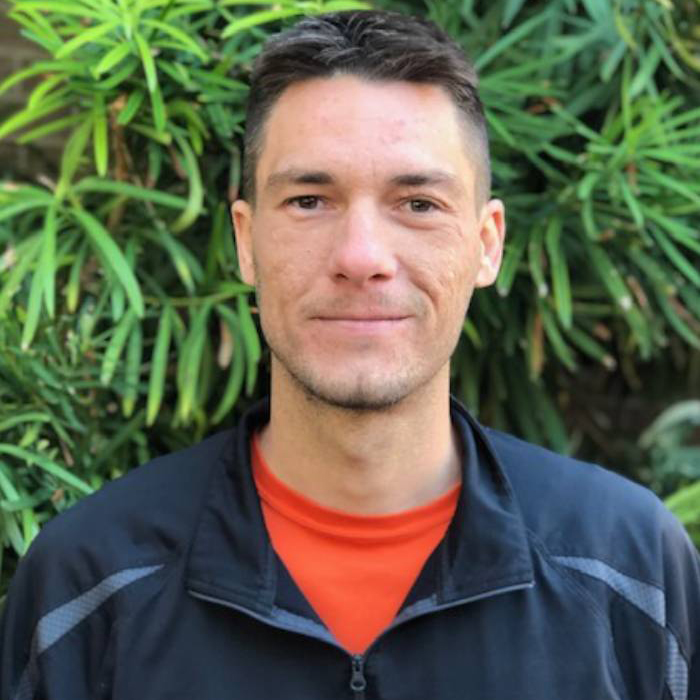 John M.
Mover
Hi, my name is John, and I was born in Dallas and have lived here my whole life. I went to school and graduated from DCCCD with an associate's degree in Arts. I have been in the moving business for more than five years now as I enjoy being very active at work. I hope to own my own business in the future.
I have been into football and baseball since I was very young. I enjoy shooting sports, as well. I spend most of my spare time with family and friends enjoying life.
Joshua D.
Mover
My name is Joshua, and I was born in Dallas but was raised in Mexico City until I was 6. I have been living in Dallas ever since. I am fluent in English and Spanish. In my free time, I like working out and training for soccer.
I currently attend Mountain View Community College, and I also play soccer for my school. I would like to continue my career in sport science. I am a hard-working person who likes to put in the ultimate effort in anything I do.
Jourdain R.
Mover
Hi, I'm Jourdain! Born and raised in Minneapolis, Minn., I've lived in Wisconsin, North Dakota, and Missouri. I moved to Texas several years ago.
I like to spend my time doing outdoor activities, like swimming, going to the beach, and riding my electric mountain bike.
Sky diving and shark diving are two things I still want to do.
Kenny E.
Mover
Hey, I'm Kenny! I was born in Atlanta then moved to Miami when I was 10 years old. After college, I moved to Plano in the Dallas area.
I attended Miami Dade College and Florida International University as a business management major.
Hobbies I have are streaming, working out, and playing basketball. What you would most likely catch me doing in my free time is basketball or Door Dash. I also am often playing with my two dogs, sibling Shiba Inus named Simba and Dior.
Koron D.
Mover
What's up! I'm Koron. I grew up in Cleveland, Ohio. I played football and basketball all throughout high school, and decided to try something new and moved to Fort Worth, Texas where I attended TCU. After receiving my bachelor's degree in Strategic Communication in the winter of 2021, I worked in the mortgage industry as a loan officer in North Dallas. That's right, I know all about those interest rates!
In my free time, I enjoy producing and creating music, spending time with family and friends, playing video games, watching sports, and working out. I love to stay active and try new things.
Landon V.
Mover
I am from Richmond, Va., where I graduated from Monacan High School. Shortly after, I moved to Dallas to experience something new.
I spend my free time with his two cats, Ellie and Trudy, watching basketball and football, being in nature, and hanging out with friends.
Lucas I.
Mover
Hey, I'm Lucas! I grew up in Placerville, California, and graduated from Mountain View High School in El Dorado, also in California. Upon migrating north to Oregon, I immediately joined the work force and have spent most of my career in commercial carpet cleaning, laying tile, and upholstery. In my free time, I like to read, watch TV with my fiancé, explore new places and try new foods from those places. I always stay active and also keep myself busy with a passion for various reptiles. I love to be in a challenging work environment that keeps me physically and mentally stimulated. I thrive in a team-based culture around like-minded people who continually strive to push each other forward in a positive direction.
Michael L.
Mover
My name is Michael Lacy, and I was born in Dallas, Texas in November 1990, which makes me 32 years old. Initially moving around the Dallas area, my family eventually settled in Little Elm, Texas, where I attended school and actively participated in basketball and football. Growing up with my mother, stepfather, and three siblings, I held the position of the eldest, which naturally led me to be quite assertive. However, after my sophomore year, I moved and graduated from The Colony High School. Nowadays, I reside in North Dallas, enjoying my time by frequenting the local gym, playing basketball, lifting weights, and nurturing my passion for cutting hair (ironically, even though I am bald). In addition to that, I find joy in playing video games and cherishing moments spent with my family. As a devoted sports enthusiast, I ardently support all Dallas teams, with a special fondness for the Cowboys and the Mavericks, though my favorite players from my childhood belonged to different teams—quite amusing, right? Overall, my life revolves around a blend of sports, fitness, family bonding, and pursuing my interests, ensuring that each day is fulfilling and enjoyable.
Nicholas T.
Mover
Nick was born in Coeur d'Alene, Idaho, and completed his education at Coeur d'Alene High School in 2009. Subsequently, he ventured to Portland, Oregon, to pursue his passion for drumming professionally, embarking on numerous tours across the US, Japan, Australia, and the UK. While progressing in his career, he traversed through various cities, including Denver and Las Vegas, where he serendipitously encountered his wonderful wife, Aly. From there, they made a brief stop in Nashville before eventually settling down in Dallas for the long term. Their delightful family includes a golden retriever named Pupperoni and an adorable kitten named Ahri, adding warmth to their household. Despite his busy life, Nick continues to dedicate time to music production while skillfully playing the drums and guitar.
Shawn E.
Mover
Hi I'm Shawn and I was born in Irving and grew up in the Lewisville area! After graduating high school I went to work full time while being a part time student in community college. I stopped going to college after a year, realizing I had no idea what I would like to major in at the time. I was given a job offer in southern California and moved there for about three years! Recently I've moved closer to my mother to help her get her home back into shape, and chase my dream of starting a home remodeling business of my own!
Tabi E.
Mover
I was raised in Texas and have spent almost my entire life here. I graduated college with a bachelor's degree in exercise science from TWU.
I always strive to stay active whenever possible and enjoy running and working out in my free time, as well as hanging out with my girlfriend and friends when I can. Whenever I get the chance, I am also an avid and passionate gardener who enjoys plants of all kinds.
Tyler C.
Mover
I'm Tyler, a product of North Mississippi, situated just an hour away from Tennessee's border. This corner of the country has been my home since birth, shaping my identity and perspective. Within the fabric of my life, a few key threads stand out – sports, music, the gym, and the thrill of exploration.
Sports have been more than just a pastime for me; they've been a passion that's fueled countless memories. From the adrenaline of competition to the camaraderie forged on the field, sports have enriched my life in ways words can hardly capture. Beyond the realm of sports, music forms another cornerstone of my existence. Whether it's the rhythm of a favorite song setting the pace for my day or the lyrics of a poignant track resonating with my emotions, music's ability to connect on a deeper level is truly magical.
Maintaining a healthy lifestyle is paramount, and the gym is my sanctuary. The iron, the sweat, and the dedication are all part of a ritual that keeps me physically and mentally fit. When life grants me the gift of time, I embark on journeys to explore new places. There's an indescribable thrill in experiencing new cultures, cuisines, and landscapes, reminding me of the vastness and diversity of our world
Tyler C.
Mover
I'm a product of diverse roots, originating out of Minneapolis, Minnesota. My formative years were spent there until I was around 9, at which point my family and I made the move to Texas in 2007. Since then, the Lone Star State has become my true home, shaping my experiences and aspirations.
In my leisure time, I gravitate towards the things that bring me joy and connection. Hanging out with friends and family, sharing laughter and meaningful moments, forms an integral part of my life. I'm also a fan of outdoor adventures, whether it's exploring nature with my dog on hikes or unwinding by the serene embrace of a lake.
On the professional front, my journey has taken me through various roles. Warehouses like Amazon and Bed Bath & Beyond have been part of my experience, each contributing to my skill set and work ethic. However, a recent role as a restoration technician stands out as a personal favorite. The satisfaction of assisting those in need, contributing to the community, and leaving customers satisfied at the end of the day is deeply fulfilling.
Victor C.
Mover
Hey, I'm Victor! I grew up in Maryland and loved the cold winters there. I came to Texas to be closer to family, and graduated from Irving High School.
Career-wise, I've spent the majority of my adulthood in restaurant management. I like to try to pick up a book in my free time and love trying new foods!
I am always pushing to become the version of myself I picture 5 years from now.
Zachary S.
Mover
I was born in and lived near a smaller town named Lewiston in New York for the first 25 years of my life. I am currently pursuing a Bachelor's degree in Mechanical Engineering, on top of already having an associate's in Criminal Justice.
I have traveled all across the country with my fiancé and then made the move to Forney, just outside of Dallas. The move was inspired by our love of warmer weather, more outdoor activities, and the large-hearted people living down in the great state of Texas. I enjoy traveling and hiking with my fiancé and biking whenever I get the chance.
Meet Our Garland Movers
Joseph (Terrel) McReynolds
Management
Terrel grew up in Lubbock, TX where he attended Lubbock Christian University followed by Wayland Baptist University. Terrel went on to open his own CrossFit gym in Lubbock then went on to become a police officer. In 2016 Terrel decided to make the move to the DFW area looking for new adventures and opened a firearm training company with 2 of his close friends.
When Terrel is not working he enjoys reading, working out, learning new skills, spending time outdoors and getting as much quality time with his family as possible.
Alex J.
Mover
My name is Alex, and I'm a former wildland firefighter. I spent 8 years doing that, then moved down to Dallas from Oregon, where I spent most of my life.
I have a toddler, and he's probably the coolest person out there (next to me of course). Although I'm an absolutely fantastic person in all regards, my biggest strength is my modesty. No one is more humble than me.
I enjoy anything fitness-related, yet eat more than my body should allow. I've been called "such a smart and funny young man" by my mother many times, and I like to believe there's some amount of truth to it.
Anthony M.
Mover
Anthony moved here from Africa Zambia when he was 9 years old and has lived in Texas ever since. He has been in Texas for over 10 years and graduated high school at Berkner, located in Richardson Texas. He did some community College at Brookhaven in Addison TX for his basics but took a temporary stop after covid hit. Anthony loves Mixed martial arts and keeping an active, fit lifestyle, together with learning something new out of any experience he encounters. He wants to start a family pretty soon and is determined to excel at any job he is involved in to meet that goal. Anthony is thrilled to bring his energy and strength to serve you on your next move.
Jeffrey W.
Mover
I am originally from Shreveport, Louisiana, but grew up in Sulphur Springs here in Texas. I played football and power-lifted all 4 years of high school before graduating in 2014.
I spend most of my free time with my wife and 4-year-old son and friends. The rest of the time, you can find me fishing, being a nerd, and welding.
Johnathan (Zack) E.
Mover
Zack is originally from Utah. He came to Texas as a kid and has been in the area since. Zack is a born athlete and loves to compete! His favorite sports growing up were wrestling and football. More recently he has enjoyed anything Martial Arts. He comes from a family of 8 which contributed greatly to his competitive nature! Zack is very respectful and over all good natured! He has worked and served in many different capacities throughout his life and now is excited to give you an awesome moving experience!
Marcus P.
Mover
I was born and raised in the Dallas area, and I've played sports my entire life. I enjoy staying active at and outside of work, as I've had numerous stocking and delivery jobs before joining the moving industry.
Even my favorite hobby is researching health and fitness: I spend any free time playing basketball and figuring out new ways to stay physically fit. The rest of my time I spend with my wife and 2 kids.
Meet Our Houston Movers
Alex Tran
Management
Alexander was born and raised in the Southwest Alief area of Houston, Texas. A huge fan of books on self-development and human nature, he attended Houston Community College from 2014 to 2016, graduating with an Associates in Psychology. He enjoys in-depth discussions concerning Hip-Hop, fitness, philosophy, spirituality, and making music.
Alex has a little over 3 years of moving experience. He was drawn in by the physicality of the field, but quickly fell in love with Einstein's methodical approach to the job. Fascinated by the process of creating order from chaos, he appreciated his time in the field as an opportunity to develop himself and his team. He now manages the field in Houston, grateful to continue his journey as a mentor and supporter of the team.
Joel Villatoro
Management
Joel was born and raised in the city of Houston, Texas. He enjoys the adventures of the big city while still loving the tranquility the countryside has to offer. After graduating from Waller High School, he attended community college for a couple of years before transitioning to Texas State University. While enjoying the rivers and college town of San Marcos he graduated from the university with a bachelor's degree in business administration with a major in Finance. He spent a few years in central Texas before moving back to the great city of Houston.
Joel enjoys spending his time alongside friends and family. He enjoys an active lifestyle of lifting weights, going for a short run, or playing a game of pickup soccer. Always up for a challenge and some friendly competition. He is never shy to try new foods and enjoys spending his time watching professional sports. He also enjoys serving his community by helping them with their moving needs.
Sergio Buenrostro
Management
Sergio was born and raised in Houston Texas and you can really tell he has a lot of pride for his city. Currently he is enrolled at Lone star plans to go to the University of Houston to earn his bachelors in Marketing. He loves traveling around the world on a budget traveling to places in south america to places all the way in Dubai. He's interest are everything that has to do with business. He loves researching and studying how a lot of company's started up and all the pitfalls they were faced and how they got out of it. He is very into financing and believes that a person can be happier and appreciate more of life with less.
Whenever he is not working he likes to get his hands into all sorts of things that involve building and creating. He loves going thrift shopping and garage sales to look for items that he can flip and make profit form. It isn't about the money but the journey of beginning to end and feeling like you won! He has big ambition to create and get involved with his community and give back. Oh and he enjoys graphic design too.
Anthony C.
Mover
Hi my is Anthony Cuocco I'm 26 years old I was born and raised in Bethlehem, PA. I moved to Houston last year at 25 years old to go after fitness opportunities that were down here. I am a competitive powerlifter and bodybuilder. I love fitness and pushing my body to become the best version of myself. In my free time I enjoy going to the movies, hanging out with friends, filming YouTube videos, shooting hoops, or just having a nice gym session. I like to set big goals for myself and go after them with everything I got!
David C.
Mover
David was born and raised in Texas where he attended Waller High School. He then continued his education at Blinn Community College where he received his associate's degree in science. After his short time at Blinn, he transferred to Texas State to study exercise sports science. David is currently working on his undergraduate degree but aspires to achieve a doctorate in physical therapy. David loves to exercise and stay in shape. He has played sports his entire life so exercising is a bit of a habit at this point. David enjoys staying active and being outdoors as much as he can. Last but not least, he is a nationally decorated Olympic weightlifter so a lot of his free time is spent training to continue being competitive.
DeMario H.
Mover
DeMario Hutchins was born in Detroit Michigan, but was raised amongst many cities such as Flint, Atlanta, Las Vegas, and Los Angeles. He now resides in Houston while pursuing his food career as a chef. He has two years of culinary school under his belt as well as experience at Spago of Beverly Hills. Hutchins is the owner of his own catering company which he started back in 2021 he now produces amazing cuisine for all & to try. In his free time, DeMario likes to create new foods and taste for his menu, bike rides, pick up basketball game, gym sessions, as well as music production. He definitely enjoys the physical tasks that require dedication, discipline, and devotion. He's all ready to work especially with DeMario being accustomed to the 5 Ps of life (Proper Preparation Prevents Poor Performance).
Diego M
Mover
Diego was born and raised in Baja California, Mexico, but moved to Houston, Texas when he was 15 years old. After graduating high school, he obtained a Dental Assistant certificate along with an Associate degree in Business Management. Diego enjoys playing and watching basketball, getting to know new places, people, and appreciating good things that life has to offer such as poetry, music, and nature. He loves to try different cuisines from other countries and believes that good coffee should not be missing, and of course depending on the occasion, a tea too. Why not?
Dominic S.
Mover
Dominic Smith was born in Dayton Ohio, amongst many states such as Georgia, Maryland, and Connecticut. He now resides in Houston while pursuing his professional track career. He graduated from American International College with his bachelors in english and history. Smith is a two-time Hall of Fame inductee, seven time All-American, and his colleges first national champion in school history since 1885. After graduating, he spent the next 8 years in personal training and coaching. Dominic enjoys running above all things jointed with daily bike rides and being outdoors. He enjoys the physical challenges that require dedication, discipline, and devotion. He is accustomed to physical labor tasks, he relishes in the opportunity to push the limits and develop growth.
Edgar B.
Mover
Edgar Barbier was born in Pasadena Texas and grew up in Baytown. He got his associate's at Lee College and is looking to get his bachelor's degree in Architecture at UH. He is looking forward to one day building/ designing his own house and others as well. He one day wants to own his own firm and or go into Interior design. Edgar chose to move because he prefers to have a physical job than be at an office. This is also why he enjoys going to the gym regularly, playing soccer, and being active throughout his days outside of work. He enjoys going camping a lot with his family and simply having his own time. From time to time he enjoys hanging out with his friends and playing volleyball or simply going out to the city.
Gerardo C.
Mover
Born and raised in Baytown, Gerardo was raised by immigrant parents from Mexico. Having two older siblings he understood he needed to catch up and be just like them. He is attending the University of Houston as well as graduating in 2024, and is planning on majoring in Psychology. Worked in various jobs like grocery stocker, avid tutor, fire watch, cashier, and cook. Gerardo's favorite meal are hot wings and fries. Outside of work, Gerardo likes to workout, watch movies/TV shows, read, and play soccer. Some of his favorite shows are Attack on Titan, Rick and Morty, and Regular Show. Having visited some of the USA, traveling is always on his mind as he wants to visit Europe and South America. This job helps Gerardo as it keeps him moving and he finds it fun. He plans on pursuing a job of being an occupational therapist to help those in need.
Hector M.
Mover
Hector Martinez was born in San Antonio but now lives here in Houston. Hector graduated from Cypress Springs High School in 2012 and jumped right into the workforce. Since then he now has three children that keep his home lively. Apart from being a full time dad he also like to be active in going on walks and playing basketball. Hector enjoys living in Houston due to the diversity of people and food. He is big on movies and is usually caught up with what's new in theaters. Hector was drawn into moving for the physicality that the work requires. While also getting to meet and help people from different walks of life. He enjoys being on his feet and problem solving whatever task is in front of him.
Joel P.
Mover
Born and raised here in Spring branch Houston, Tx. Graduated memorial high school where I played football, rugby and track and field. Went on to play select football then onto national football. Have broken a few lifting records in school. Studied engineering and culinary. Truly do love working with my hands. Have a creative mind and enjoy physical work. I enjoy the outdoors and being active alongside cooking and drawing. I am a huge family guy. Love spending my time hanging out with the family doing may random activities from board games to road trips to conversations at the dinning table. I have worked in real estate for a bit flipping houses for a few projects. Do enjoy the labor side of things. Working with a team is I think critical for growth. Have always worked with a team and enjoyed it so. Am an animal lover of all kinds. I personally have a dog, few tarantulas and a bearded dragon. I also love to eat…a lot.
Jon L.
Mover
Jon, typically known as JD, grew up in a small town in South Texas about an hour away from Corpus Christi. After receiving his Associate's Degree in Arts, he relocated to Houston for increased professional opportunities. Though the initial adjustment from small-town living to the big city was quite difficult, JD considers Houston his new home and hopes to stay awhile. When he isn't working, he likes working on his custom-built PC and playing video games. JD is also the proud owner of two huskies names Jax and Harley, so he's constantly out exploring with his dogs. He looks forward to making your next move your best move!
Joshua J.
Mover
I was born & raised in Houston, Tx. Later I moved to Katy, Tx, where I attended Cy-Springs High School. I've lived in the greater Houston area my entire life and deeply love this city! I began my college journey by first attending Lone Star College and ultimately finishing my bachelor's degree at the University of Houston, studying multiple styles of art. Including painting, sculpture, & graphic design.
At the end of my undergrad program, I was given a study abroad opportunity in Beijing, China where I studied contemporary sculpture. During my undergrad, I worked for a professional moving company in order to pay my way through college. In my free time, I enjoy working on art, playing video games, working out & playing basketball. I also love traveling and trying new food!
Joshua S.
Mover
Hello, my name is Joshua Samuel. I was born and raised in Houston, Texas. Growing up, I wanted to be a firefighter but that career choice changed over the years. In high school, I majored in business management not knowing that would be a beneficial choice later on down the line. After high school, I joined the US Army Texas National Guard and served as an avionics mechanic for 6 years with one deployment. When I returned home, I got into the diesel mechanic field of work starting out as a novice and working my way up. I have recently completed a college program to get my Certificate in Firearms Technology-Gunsmithing. Besides working with firearms, I'm interested in sports, music, and handyman work. In my free time, I would mainly be with my family. If not I would find little projects to do around the house or try to self-educate myself on a topic I'm currently unfamiliar with. Other than that, I'm really a homebody at heart.
Justin M.
Mover
Justin grew up in an area east of Houston. He left for the Army 13 days after he finished high school, and began college one year after he finished his contract. Justin now has BAs in history and government! Justin is a really relaxed guy and very social. His girlfriend gets mad at me for talking to strangers too much. He has been to about 10 countries in the 3 years before covid, and plans on going to the Peace Corps next year. Justin looks forward to helping with your upcoming move!
Kelvin R.
Mover
Kelvin Rodgers was born in Hillside, New Jersey, and graduated from Montclair University in May 2022 with a major in film. Throughout his college years, he also pursued weightlifting competitions as a side passion. Simultaneously, Kelvin worked diligently at FedEx, dedicating five years to a full-time role as a package handler. Having moved from Hillside, New Jersey, Kelvin now resides in Houston, Texas, where he settled eight months ago. His journey has been one of continuous growth and learning. His tenure at Montclair University and years at FedEx honed his skills and work ethic. He not only excelled at unloading trucks and handling packages but also earned the recognition of his manager, who entrusted him with training new hires. In January 2023, Kelvin embarked on a new chapter by driving from New Jersey to Houston, eager to explore fresh opportunities and expand his horizons. During his downtime, he finds solace in relaxation, especially when he's off work.
Kevin R.
Mover
Kevin was born and raised in Houston where he graduated from Yes Prep Brays Oaks. He attended a semester at Houston Community College for Computer Science but realized that the desk job wasn't for him. After that, he got into car detailing, which led him to have his own business in the car detailing industry. Through this, he developed a passion for cars and hopes to pursue a degree in Automotive Tech. He is also passionate about fitness and sports. He enjoys playing and watching soccer. He also enjoys bodybuilding. You can find him at the gym in his free time, or making Electronic Music which he has been making since 2015.
Manuel (MJ) C.
Mover
I was born in the Philippines and moved to Houston when I was 6. I've loved every minute of living here and I wouldn't choose another city/state! I attended high school at Clear Falls in League City, and continued my education at San Jacinto! Although I'm still undecided on which career path to choose, I've been loving the journey!
In my free time, you can find me with family, friends, or my two dogs! I also love to travel and share experiences with people from all over the world! But, I do occasionally enjoy spending my downtime playing video games as well!
Manuel J
Mover
Hello my name is Manuel Juarez, I am 23 years old and was born in El Salvador but moved to the U.S. when I was 3 years old and have been in Texas ever since. A couple of things about me are that I like to listen to other people's experiences in life to better understand them and communicate with them better, on my downtime you would often find me at the gym or at the park running and jogging. I'm also a car enthusiast, here and there I keep my car up to date with maintenance and also work on my friends and families' cars, always have an open door to learning new things, you can say I'm more of a hands-on type of person.
Mitchell G.
Mover
I was born and raised in Louisiana. Grew up loving the outdoors and outdoor activities like fishing, camping, horses, etc. I became a firefighter in my hometown for about 3 years, I loved helping my city and getting a chance to be hands-on with all my work. I moved to Houston around 2021 due to hurricanes and started a new beginning in a bigger city.
Nick N.
Mover
Born and raised in Johnson City, Texas. Nick attained his Bachelor's degree from the University of Houston. Originally, he wanted to become a physical therapist but ended up wanting something more physically demanding. When he's not working, he is either spending time with friends and family or working out. He is dog dad to Sasha, a female German Shepard. He is very invested in sports, so sports talk is always welcome.
Paul H.
Mover
Paul Holman is a Houston native. He graduated from George Washington Carver Magnet High School for Applied Technology, Engineering, and the Arts. Immediately post graduation, in 1999, he enlisted into the United States Army and served honorably until 2003. While enlisted, Paul was a Fast Trac soldier and served a successful peacekeeping deployment to Kosova in 2001. Paul later went on to earn his associate's degree in Applied Technology for Computer Networking Systems from ITT Technical Institute, 2008. Afterward, he pursued a career in Network Administration for the next 8 years. He is now co-revitalizing a family-owned commercial landscaping business. Paul enjoys spending time with his family (human and non-human), and is a lifelong gamer. He has many interests from Psychology to anime, sports/fitness, and politics. More than anything he's an artist of all mediums. Helping people move is a great method of discovery, networking, physical fitness, and reinforcing resolve. Being a part of people's life transition (be it significant or routine) feels special.
Pedro S.
Mover
Hello, my name is Pedro Sandoval. I'm 27 years old and I am currently a student at the University of Houston working my way up to earn a Ph.D. in psychology. In my early 20's I worked various jobs in landscaping, the service industry, and through ride-share programs. I'm a born and raised Texan who grew up in Katy, Texas and now I reside in the Spring Branch area. In my free time, I love reading books about interesting facts and about psychology. In general, I love learning, whether it's reading about a subject in a book or in a research journal. I like to do activities that keep my brain stimulated mentally (like reading) and physically (biking through Houston parks). I'm also a very fit and active individual, which means I regularly work out, run, go indoor rock climbing, and sometimes do yoga. Deep down I also enjoy good works of fiction whether they be in the form of anime or short stories. Once I obtain my degree, I want to be a therapist that helps underserved communities address mental health on the individual level. I'm confident in my abilities to achieve my goals, I believe the best in people, and I try to be as understanding as possible with anyone I met, regardless of their affiliation.
Rodrick B.
Mover
Hello! My name is Roderick, I was born in Natchez Mississippi, and moved to Houston TX at the age of 9 with my mother and younger sister for better opportunities. I enjoy outdoor activities like jogging around the park or frisbee. I'm just kidding, I'm the type of guy that rides motorcycles, play sports, and take (Calculated) risk in life for the better! I grew up running track, drawing, and playing sports. My focus and work ethic since middle school led me to the opportunity to play college football. Now I don't have an interest in watching it as much unless I'm with a group of people who share the same interests. My friends would describe me as funny, passionate about my craft, and outgoing with just about anyone. I enjoy working with a team of people who are go-getters and building bonds. I've always been the guy who pays attention to details and the little things in whatever I do in life.
Samuel L.
Mover
Sam was born in Houston, Texas and grew up just north of here in Spring–but he claims both as his hometown. After graduating from Klein High School, he now attends the University of Houston where he is pursuing a double major in math and economics because he hopes to obtain a doctorate in economics in the next six years. Then, after finishing school, he hopes to retire because "he had a good run." Outside of school and work, he can be found at the local 24-Hour Fitness lifting much lighter weight than you think he should because "light weight, low reps" isn't just a motto to him, it's a lifestyle. In the past, he has worked as a car washer, barista (he wasn't cut out for it), mover, junk man, and most recently, as a cook at the Ginger Man in Rice Village, where he claims to have flipped over ten-thousand pretzels. We haven't fact-checked him on it, but we just know he can't stand pretzels now–so we believe him. All in all, he just wants everybody to have a good time.
Thomas A.
Mover
Thomas Alderman was originally born in Lincoln, Nebraska, however, he has lived all over the United States. After high school, he went to the Navy for 5 years and served on an aircraft carrier launching & recovering F/a-18s on the flight deck. He then worked at a nuclear deterrence squadron before finishing up his contract. Currently, he is in school for economics and will be finishing up his degree at UT Austin in January. After that, he will be working as a post-graduate of some sort. Thomas would also like to travel the world more. In his free time, he likes to spend time with his wife and play his soprano saxophone, he also likes to eat/cook great food and read. He pursued moving because he wanted to lose weight fast after a bulk in the gym. So far it has worked great for him. For anyone reading this who needs an amazing full-body workout, he would recommend moving.
Meet Our San Antonio Movers
Dustin Street
Management
Growing up just outside of Odessa in West Texas, Dustin is the oldest of five siblings with three younger brothers and a younger sister. During his time at Permian High School, he was an All American Gymnast and a member of the 2003 state team. Dustin continued being active in the gymnastic community following high school, even coming to Austin to become an Advanced Tumbling Instructor. A few years later, with the country in the midst of a recession, Dustin began looking into work he perceived as fulfilling yet recession proof. After careful deliberation, he decided to return to school to obtain an E.M.T. certification at Odessa College with aspirations of becoming a firefighter. In fact, he got his first taste of the business while still in college when his fan short circuited, setting his room ablaze. Showing keen awareness and a natural aptitude for fighting fires, Dustin was able to contain the flames before the first truck arrived. Following his tenure at Odessa College, Dustin worked for American Medical Response and still recalls the day his team drove down to San Antonio to help wounded Iraq and Afghanistan war heroes off of the tarmac. After his two year stint with American Medical Response, Dustin headed south to work in the oil field, continuing a long family line of oil field Roughnecks. Not one to rest on his laurels, Dustin eventually worked his way up to Derrickhand. Though his career path has always been important to him, the true love of his life is his beautiful fiance, with wedding plans set for November of this year in Jamaica. In the meantime, Dustin looks forward to taking care of your moving needs!
Javier D.
Management
Javier has lived in Houston for the last 8 years. He was born in Tennessee but moved throughout the country with his father who is now a veteran. Criminal Justice has been at the forefront of his mind since he graduated from the High School for Law Enforcement and Criminal Justice. He continued this journey and graduated from the University of Houston – Downtown with a Bachelor of Science in Criminal Justice in 2019. While attending college, he helped his family run an Exxon gas station that they leased for 3 years. Javier has developed a passion for fitness and is overjoyed to share what he's learned with other individuals that are looking to change their lifestyle. He is always looking to learn something new. If he is not challenging his mind, you can often find him challenging himself physically.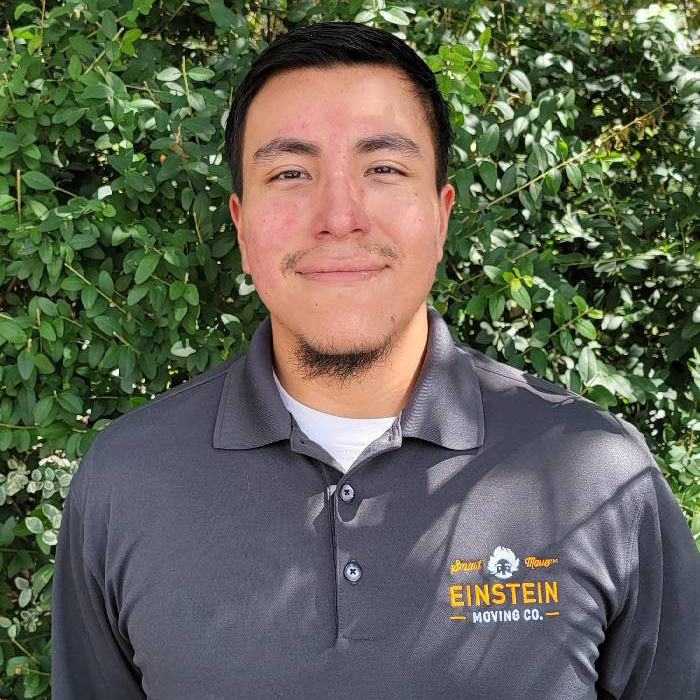 Joseph Pederson
Management
Joseph was raised in the Rio Grande Valley and is the oldest of 4. He really prides myself on being a great role model for his younger siblings. He graduated from Weslaco East High School in 2014 before attending the University of Texas at San Antonio. He is big on family and tries his best to attend as many family events as possible. (This can sometimes get tricky since he has a huge family!)
Joseph enjoys being outside and staying active. Some of the things he enjoys are walks with his girlfriend and their 3 dogs, playing intramural sports, working out and disc golfing! He's a Houston Texans fan, but please don't judge! Also a big Spurs fan! Go Spurs Go!
He sincerely enjoys servicing the community and helping families move into new homes. Before taking the San Antonio Branch manager seat, he had the greatest opportunity of working at 3 of our locations across the great state of Texas. He has said that each location felt like home and he was able to jump right in. He's really enjoyed the family feel of this company and its the reason why he loves coming in to work.
Joseph looks forward to working with you and helping set up your next move!
Adam C.
Mover
Adam was born in Lakewood California and lived in the northern California area for most of his childhood. He traveled and lived throughout the Pacific Northwest before finally settling down in San Antonio Texas. He spends his time with his two daughters and his son exploring new places! Some of their favorite activities include skateboarding, sidewalk games, video games and a little bit of anything fun. Adam takes pride in the work that he does and looks forward to helping you on your next move!
Alex E.
Mover
Alexander was born in California and moved to Texas around the age of 14. He enjoys hard work and a relaxing home environment. Alexander first began earning money for himself at a young age flipping vehicles, afterwards working in multiple sales and labor jobs. Alexander on his off days usually spend his day riding his motorcycle with friends and spending time with family and 2 dogs. He also enjoys fishing when the opportunity is there, preferring to spend his days off outside the house.
Alfonso C.
Mover
Andres (Andy) C.
Mover
I was born and raised in San Antonio, Texas. I love my city and the people in it. I am an avid chef always looking for that next delicious meal to create. I have work in kitchens for restaurants in the Pearl complex and learned a lot of great skills during that time. Cooking and working hard are passions of mine. I want to do good work and spread positivity in anything that I do. I never stray from a challenge and am a dedicated worker. I look forward to helping with your move!
Blake S.
Mover
Blake was born in Galveston but spent most of his growing up years in Kerrville, Texas. He has a degree in Health and Fitness Management from Texas State University and will pursue his masters starting within the next year.
Blake is an outgoing person who loves to golf, play basketball, and swim. He is a sports fanatic and a big time Texas Longhorns fan. When he's not working or doing something involving sports, Blake loves to cook and grill. He looks forward to helping on your next move!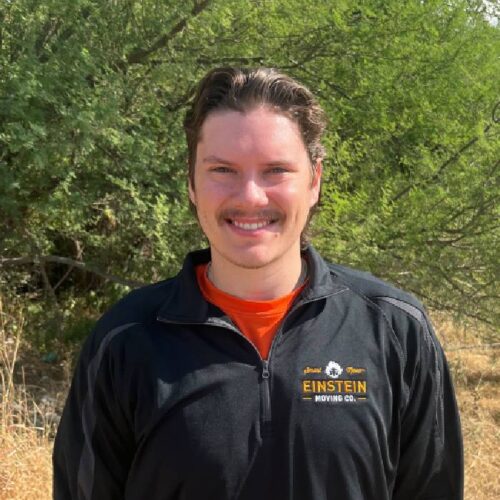 Caleb B.
Mover
Caleb was born in Houston TX but moved all over due to being in a military family. He's lived in San Antonio for over 13 years now and attended college here. He just got done in the fire academy and his EMT school. He is planning on serving his community furthermore by being in the fire service. In his free time, he lifts weights, plays video games, and is either hunting or fishing!
Cole C.
Mover
Cole Clark- born in Baltimore MD and moved to San Antonio when I was 8 and have been here ever since. I graduated from Clark high school in 2016 and have been working ever since. I like being physical and outdoors and working hard is just in my nature.  I have been a ranch hand for years and dabbled in other experiences like construction and management. I've played sports most of my life and I'm also a musician playing bass in a band. I look forward to helping you with your move!
Elijah A.
Mover
Fancying himself a visionary, Elijah spends his free time reading, skateboarding, boxing, writing, and bodybuilding. He believes we are put on this planet to connect and uplift the spirits of those who stop fighting for the life they deserve. At one point Elijah was the person who just accepted the safe route, though he knew what he wanted to do: serve and help people. Unsure of the direction he wanted to take with his life, he joined the Marine Corps where he truly gained insight into what it means to live honorably and selflessly. By pushing his body and mind to the absolute limit, Elijah gained a high level of professionalism through the visceral and physical experience that is the Marine Corps. Post honorable discharge, he was able to finish his studies in Criminal Justice and was on the verge of becoming a police officer in New York City when he discovered what his true purpose was: To become a public speaker and utilize his gifts to open up minds and provide life guidance. While in the process of altering his career path, Elijah also worked as a bike messenger in NYC and began the process of becoming a Kickboxing Instructor. This propelled him into a world of endless possibilities, for that platform allowed him to meet and speak with people on both a mental and physical level while also allowing him to show people the way toward a prosperous and fulfilling life through physical training. Additionally, Elijah is still actively pursuing his public speaking and communications profession in order to fully realize his goals and dreams. In the meantime, he looks forward to giving you an amazing moving experience with his physical capabilities, excellent communication skills, and consistently positive outlook!
Franklin K.
Mover
Franklin was born in Norfolk, Virginia and just recently moved down to Texas to start a life with his fiancé. Being apart of a military family has taught him the meaning of hard work and is not afraid to get his hands dirty. Franklin has extensive background with customer service and enjoys helping people in numerous ways. In his free time he enjoys being outside, and staying active. He looks forward to helping people start the next chapter of their lives with Einstein Moving.
John I.
Mover
Hello I am John! I was born and raised a soldier in Laredo Texas, a "soldier" being the baby in a "small" family of seven siblings, with four sisters and two older brothers. One could say that I grew up pretty fast. After graduating high school in 2011 I moved to Austin with my girlfriend, now wife, who wanted to start a band! She was a born musician and I taught myself to try to keep up with her. Fast forward seven years and while we don't have a band I now teach music theory in my community church and run a small record label consisting of around 15 local musicians! It has been a crazy journey but the ride has taught me to stick with my goals no matter the odds. While living in San Antonio I plan to return to UTSA to finish my degree in construction science and management. In my free time, my wife and I enjoy being outdoors or playing our music.
John Michael L.
Mover
JM grew up a part of a military family and is from San Antonio, Texas. He's recently received a bachelor's degree from UTSA in kinesiology and plans to go back to school for grad school to pursue physical therapy. He enjoys endurance sports but recently started jiu jitsu so that has taken up most of his free time. If he isn't working or working out, you can find him planning a trip to the river or barbecue with family and friends and enjoy his time that way. He tries to keep life simple and just enjoys what life has to offer!
Jonathan F.
Mover
Jonathan is from Colorado, and moved to Texas at 11 years old. He was an athletic person growing up and now he likes to work. He enjoys spending his time at home. If he's not working, you can find him at home with his dog and fiancé. Video games are a daily decompressor for Jonathan. He's usually recovering at home if he's off. Jonathan is ready to come help with the heavy lifting!
Joseph (Jay) R.
Mover
Jay grew up in El paso and attended an ACC college for computer science. He somehow wound up as an auto tech and a mover for Einstein Moving. He has worked at multiple branches and happy to be here. Jay has a passion for bodybuilding and music and hopes to someday make a career out of 1 of them.
Kolton O.
Mover
Kolton was born and raised in San Antonio. He's played baseball and football all his life, including some collegiate time in Houston. He's currently a student Management student at UTSA and saying he has one dream is an understatement. Starting a business and pursuing athletic is in his future! Moving is a great way to meet all kinds of new and amazing people and a great way to feel the physicality part of life! He loves San Antonio and is prideful in his work.
Michael L.
Mover
Hello, I'm Michael Larson. I have lived and grown up in San Antonio my entire life and graduated from Judson high school. Since I have only left the state once in my life, it is a dream of mine to travel around the world. I would love to see the big cities like New York and Los Angeles and really anywhere in Europe as well as Thailand and Tokyo. Other than that I spend most of my time outside of work training in Brazilian Jiu-Jitsu and Mixed Martial Arts aiming to stay active and healthy. I am excited to meet you and help on the move!
Omar L.
Mover
Hello everyone! Omar was born and raised here in San Antonio! He's lived her his whole life. He originally went to school to study engineering and found that it was not for him. Afterwards, he gained experience while working a wide variety of jobs ranging from manufacturing to freight broker. When Omar is not working you can find him at the gym, attending concerts, or practicing skateboarding. He's looking forward to being of service to the people of my city!
Richard M.
Mover
Richard was born and raised in the small town of Brownsville Texas. He moved to San Antonio after high school to attend UTSA. With two years of credits completed he is working towards completing his degree. In his free time he enjoys staying active by mostly hitting the gym, its a great passion of his. He also enjoys playing video games, hanging out with his husky and kicking back with friends. He can seem quiet at first but has a sharp sense of humor. He considers himself a dedicated hardworking person and whatever the job calls for he is the one to do it right! He looks forward to helping with your moving needs.
Seth B.
Mover
I was born and raised in Orange Texas. I have two brothers and we grew up doing everything together! I went to Little Cypress Mauriceville High School. I worked at a grocery store in my hometown from the age of 16 until I was 18 when I started working at Pappadeaux Seafood Restaurant in Beaumont Texas. In the start of 2020 I went to a car dealership but was soon let go because of Covid. I've walkways wanted to travel the states but never had the opportunity or money. A couple of friends and I decided to move to San Marcos to try to find new hobbies and enjoy life. When I'm done traveling I want to go back to school so I can go coach my old high school soccer team and teach.
Trachonitis (Tra) I.
Mover
Tra was born in Mississippi and raised in San Antonio.  Tra attended Steele High School and currently serves in the Army Reserves.  When Tra has free time he enjoys staying fit, listening to music, looking for a new restaurant, or just being a Dad.  In the meantime Tra looks forward to taking care of your moving needs!
Trey A.
Mover
I was born in Baton Rouge, Louisiana. I moved to Texas when I was young and have lived here for most of my life. I spent six years as a military professional.  In that time I enjoyed traveling, seeing different countries and getting to enjoying a variety of new life experiences. I am currently pursuing a degree in Wildlife Management. I like to do an assortment of outdoor activities for fun and to keep myself busy. I enjoy being around water most like fishing, kayaking, and trips to the beach.
Meet Our McKinney Movers
Khevan D.
Management
Khevan moved to Austin, Texas in 2018 after graduating from the University of Texas at El Paso with a Bachelors degree in Biology. He spent some time working as an Uber driver to learn the city and enjoy a flexible work schedule before deciding to join the team at Einstein Moving.
Khevan has a Cocker Spaniel at home whom he adopted in September of 2016. When he isn't walking or training his beloved Cocker Spaniel, Ruffles, he enjoys playing video games and catching up on the latest TV series.
Ryder M.
Management
Ryder has made it around to quite a few states. He has lived in mainly Iowa, but also in Tennessee, California, and now Texas. He moved to the area due to a new business opportunity and to be near some family in the area. He has enjoyed being in Austin since day one of being here. He has his Bachelors of Science in Kinesiology from Cal Baptist University.
Ryder joined the team due to his love of helping people and staying active. He has worked as a personal trainer for years and was also a corporate and small business manager. He enjoys playing with his dogs, taking hikes, playing sports, and playing music. Some things that people would not know about him are that he was a stage performer as well! He even minored his undergrad in Musical Theater and his favorite portrayal was that of Marius Pontmercy in Les Miserables.
Alexzander W.
Mover
Alexzander was born and raised in Tennessee. He has a superhero mindset and loves anything that has to do with engineering and mechanics. A passion of his, is to figure out how things work and how to fix them. Alex loves to stay active and moving is one of his favorite ways to do it, because he genuinely feels like he is helping his community.
Christian J.
Mover
Christian Jackson was born and raised in Shreveport, Louisiana. With a passion for language and culture, he joined the US Air Force at the age of 20. Christian served for 6 years as a translator and is fluent in Arabic and Mandarin. Now, a civilian in the Dallas, he loves making music and collaborations with other artists. Christian has a passion for making beats and spreading joy through the magic of music. When he is not making music he loves to spend his downtime eating and laughing with his family.
Daniel D.
Mover
Daniel was born and raised in Plano Texas where he lived most of his life before becoming a local to McKinney 5 years ago. After graduating high school, he spent several years traveling for mission work to places like Africa, Japan, New York and Los Angeles to help others and see different cultures around the world.
I'm his free time, you can find him trying new foods at restaurants, scootering across Dallas with his girlfriend or planning a trip somewhere in the outdoor. Daniel loves to run or rock climb to help stay in shape and be ready to tackle any obstacle.
Derek S.
Mover
Derek Skelton is originally from Weaver, Alabama and just recently moved to McKinney after separating from the U.S. Air Force where he served in Special Warfare. He enjoys being outdoors, traveling, staying fit, and is also a die hard Florida State fan! Derek is also a country singer-songwriter and just released his newest single. It's a dream that he's been pursuing since he was a kid!
Elijah C.
Mover
Elijah grew up in Frisco, where he attended highschool. He is a multi sport athlete, and attended Collin College for multiple semesters before taking a hiatus to focus on work. He enjoys being outside and hanging out with his friends – whom know him as EJ. Elijah has a passion for helping people, and that ultimately led him to the Einstein family.
Eric K.
Mover
Born and raised in Dallas, Texas, Eric played football for W.W. Samuell High School, where he honed skills like discipline and teamwork. He gained experience in delivery services, from pizzas to hospital banquets to frozen goods, building customer service skills. Now, Eric brings his dedication and care for people to his neighbors to simplify their moving process.
Family is Eric's top priority. He recently welcomed a daughter who lights up his life, while caring deeply for his two bonus children. An amazing woman motivates Eric daily to be the best father, partner, and person he can be. Outside of work, you can find Eric riding motorcycles, playing horror and RPG video games, or watching anime – passions since childhood. He welcomes discussing these hobbies – just greet him with a smile.
Eustolio C.
Mover
Eustolio, whom goes by Leo, was born in Dallas and grew up in Allen. He graduated from Allen High School in 2015, and got his associates from Collin College. He is currently pursuing a Bachelors degree from the University of Texas at Dallas in Finance. In his free time, he enjoys spending time with his family and friends.
James R.
Mover
James was born in Rhode Island and moved to Texas in 2006 with his family. After graduating high school, he is pursuing a Bachelor's degree in Kinesiology, and his overall goal is to one day become a Physical Therapist.
During his free time, he enjoys gaming, going fishing, and woodworking.
John F.
Mover
John is 24 years old, and graduated from Argyle High School in 2015. After high school, he joined the United States Army, where we severed three and a half years as a parachute rigger at Fort Bragg in North Carolina. After his stint in the military, John spent some time working in the service industry before he found himself at Einstein.
Jonathan A.
Mover
Jonathan was born and raised in Beaumont, Texas, before moving to McKinney in 2011. Jonathan is currently enrolled at Collin College getting an Associates in Criminal Justice. He hopes to transfer to a University in the future to pursue a Masters degree in Psychology to be a Criminal Profiler or Police Interrogator.
Joseph M.
Mover
Joseph is 25 years old, and grew up in The Colony. His family moved around a lot when he was growing up, but he ultimately graduated from Lewisville Highschool. When Joseph isn't hard at work, he likes to meet up with his friends at The Star and play football.
Kyle S.
Mover
Kyle Silberstein grew up in California and moved to Texas for a Bachelor's degree in Business while swimming for TCU. The last decade from a professional stand point has been filled with tax and securities consulting while working for a large Insurance company. Kyle is currently working on a Tech Start-Up in Dallas, ZEVO. ZEVO is the world's first peer-to-peer EV Sharing company. For Kyle, startups are a love affair filled with passion and challenges. In his downtime, he enjoys time with the family. His daughters are the sweetest age and enjoy swimming, boating, fort building, tag, and the little things. On a solo basis, he enjoys studying ancient Greek and Hebrew literature that is supplemental to the Bible.
Nick S.
Mover
Nick was raised in Hawaii Kai, Hawaii before joining the United States Army out of high school. Nick served in the infantry and deployed to Iraq in 2008, where he was wounded in action. He then moved to Texas to begin his college education at Texas State University. Nick completed 2 Bachelor's and a Master's Degree at the university while working in the states and overseas as a K9 Handler. Nick then began a career in music in 2016 and travels with his band performing all over the country. Nick has 2 sons that he loves taking outdoors and teaching all about music. He loves hiking, rucking, and anything that pushes him outside of his comfort zone while breaking a sweat.
Reese B.
Mover
Reese was born in Plano, TX and grew up here his entire life. He has always loved every part of being raised in Texas. He graduated High School from Legacy Christian Academy and continued his education at the University of Arkansas. Reese transferred to the University of North Texas and graduated with a double business degree in Marketing and Accounting. He had the pleasure of spending multiple years working with different social service organizations throughout Dallas for underprivileged children and adults with distinct mental disorders. Reese also worked as a assistant high school basketball coach and operated in customer service roles. Most of his free time is either spent with family and friends watching sports, traveling to new places or spending time with his dogs. Some of his favorite hobbies include playing basketball, working on overall fitness and gaming with friends.
Ryan D.
Mover
Ryan Doty, originally from Jefferson, Texas, now resides in Dallas, Texas. He has cultivated a deep passion for history and civil rights through self-study, becoming a knowledgeable buff in these subjects. Alongside his intellectual pursuits, Ryan has also mastered the art of pool cleaning. In his leisure time, he finds solace in paddleboarding and fondly recalls his days as a dedicated pickleball player with friends. Following a successful rehabilitation of his right knee, Ryan is thriving and eagerly embracing new opportunities. With his diverse range of expertise and unwavering spirit, he is determined to make a positive impact wherever he goes.
Shane R
Mover
Shane was born in Nashville, TN and at the age of 3, moved with his family to Texas where he has lived since. Shane has always been a huge fan of sports and has been in football since high school. He graduated with his Bachelor's degree from the University of North Texas.
In his spare time Shane enjoys working out with his buddies, going to the pool, or playing video games.
Shaq H
Mover
Shaq was born in the Virgin Islands before moving to Little elm, Texas. After moving around with his active duty parents, he eventually settled back into the lone star state. Sports were a focal point during his middle school and high school years. So much so that he was given the nickname "Baby Shaq". After 2 years of college Shaq began a career in photography, earning magazine publications, and city-wide recognition by the age of 21. Shaq is an avid lifter and frequents the gym at least 4 times a week. He loves spending time with his son. And he also draws, paints, and sings when he's not at work.
Wade W.
Mover
Wade is from the DFW area.  He is passionate about all things NASCAR and Rodeo.  He played football when he was younger and enjoys lifting a weight or two.  Wade enjoys serving people through moving, due to the challenge of moving heavy items and hard, hands-on work!
Zamontae "Trae" S.
Mover
Zamontae "Trae" Stinson was born in Dallas before moving to Shreveport where he grew up and graduated high school. After graduation, he returned to Dallas which he loves calling home. Trae attended LSU and earned his Bachelor's degree in Finance. Driven to become a real estate developer, Trae joined Einstein Moving Company attracted to the idea of assisting people with their moves while staying active on the job. In his free time, Trae enjoys fishing, binge-watching TV shows, going to the gym, and exploring all that Dallas has to offer. He is thrilled to apply his education and experience to advance his career aspirations while giving back to the Dallas community he loves. Trae's outgoing personality and determination make him a great addition to any team.
Meet Our Leander Movers
Frank W.
Management
Frank was born and raised in Upstate New York where he lived a mostly quiet life as a small engine mechanic deep in the back woods of Dutchess County. Growing up surrounded by nature, the outdoors quickly became one of his passions. Frank is also a multi-talented musician, performing and touring with bands, while also recording/producing artists and composing music for film in his spare time. In 2011 Frank moved to Austin to pursue a different adventure, and as Austin being the music capital, has felt very comfortable making a home here. Currently, Frank and his 2 children enjoy everything Austin has to offer, and don't plan on leaving any time soon.
Garrison C.
Management
Garrison was raised in Copperas Cove, a town just outside of the famous military base Fort Hood. In his free time you'll either find him spending quality time with his wife, playing video games, or lifting weights. Garrison has always been interested in fitness as he spent all of his free time in high school at the gym trying to get bigger and stronger. After high school he pursued his degree in Nutrition to get a better understand of health and fitness as a whole. Garrison now just recently got married and lives in Leander with no plans to leave any time soon.
Brent O.
Mover
Brent was born and raised in Massachusetts. From there he decided to join the Army and serve his country. Since getting out of the Army, Brent enjoys working on, and driving all types of vehicles. He spends his free time on his motorcycle and attending charity events across the country. Music, movies, and anything Star Wars peaks his interests.
Dawson F.
Mover
Dawson was born and raised in the Bayou State near Stonewall, LA.  He graduated from Northwestern State University in Natchitoches, LA with an Industrial Engineering degree.  He worked as a Skeeter Boats engineer for two years before recently moving to the Austin area to live near his family.
In his free time, Dawson enjoys fishing, horses, live music, and spending time with his pets, family and friends.  Since paying close attention to detail and arranging the best fit are part of his engineer DNA, he looks forward to helping with your next move!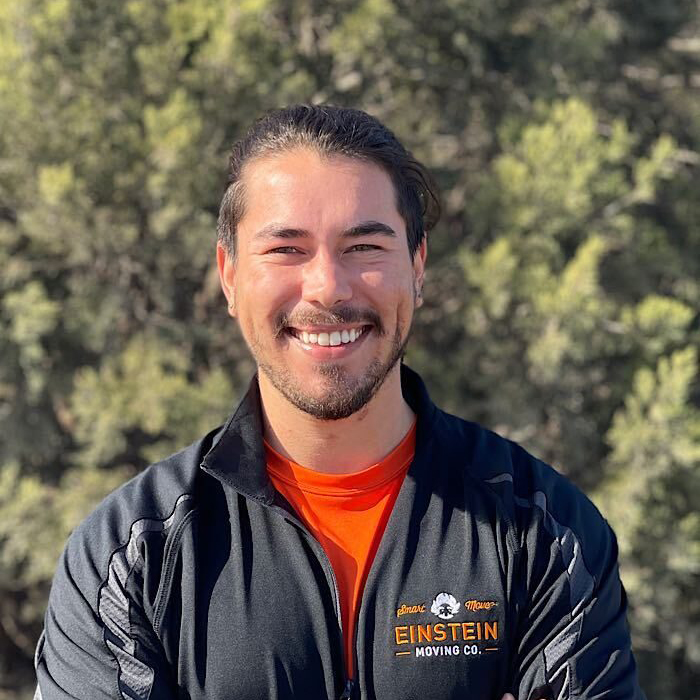 Hector Z.
Mover
Born during a blizzard in Denver Colorado, the second of his name and first of four siblings. Hector moved to Central Texas in 2000, raised in a family oriented home and taught to lead by example. Hector graduated from Bastrop High school 11th in his class, growing into a Jack of many trades including health sciences, martial arts, and being a musician. He then ventured to Baylor with sites set on a neuroscience major but also to flourish in new places and make friends with new people.
Now a husband and father to a son, Hector continues his family centered legacy. He has played part in many trades in his professional career such as being a diesel technician, phlebotomist, becoming a clothing store manager, to online marketing. He is constantly curious about the world's phenomena, taking the time to appreciate life and striving to learn something new, while helping others along the way. All this to sum up the earnest family man you see here, ready to help make your move less daunting by being a part of the Einstein Moving team.
Houston R.
Mover
Houston was born and raised in and around Lincoln Nebraska. As such, he was blessed with the opportunity to experience an array of different communities while growing up. Whether in a suburban community, or in sparsely populated rural locality, he lived with, and learned from an array of good-hearted folks. He completed high school education at Lincoln east high school, before enrolling at Nebraska Wesleyan College. After realizing that better opportunities, both in terms of educational attainment and future employment were available elsewhere, Houston packed up and headed towards Texas. When he is not completing schoolwork or studying for exams, Houston spends his time in a number of different ways. Throughout his life he's greatly enjoyed tearing into a good book. And while his tastes have developed from an insatiable appetite for fiction, towards a more grounded interest in headier non-fiction, he still occasionally indulges in reading classic sci-fi or fantasy stories. This tendency towards an introspective life of the mind continues by consuming lectures and debates, both in person and online, surrounding any number of the aforementioned topics. Last but not least, much like most other guys his age, Houston also partakes in video games.
Ian I.
Mover
Born at Seaton Hospital in Austin, Ian spent most of his formative years in the Northwest region of the city. After graduating from Westwood High School in 2010, he made the bold choice to enlist in the United States Marine Corps as an Infantry Rifleman, twice deploying overseas in support of Operation Enduring Freedom. Upon completing his commitment in the military, Ian promptly enrolled in Austin Community College in order to pursue a degree in Architectural Engineering. Being an Austin native, Ian has always taken advantage of the numerous hike and bike trails around town, not to mention the myriad swim spots. You can always catch him rucking about Austin's roadways and nature trails with his dog Bella by his side. When the day doesn't agree with adventure, Ian still likes to focus part of his time on exercising and improving both his body and his mind. Recognizing the essence of balance in one's life, he's always down to grab a slice and a cold drink with his friends after a difficult day at the office. Ian is excited to bring his hard work and experience to the team at Einstein and ensure your next move is a success!
Josué C.
Mover
Born in Mexico, Josué moved to the United States with his family and spent most of his years growing up in Katy TX. Josué spends a lot of his time pursuing his passions and achieving personal goals for himself. He loves to play and spectate sports, especially football, while also enjoys wrecking noobs on his Xbox on his downtime. Josué is also a very talented cook of authentic Mexican dishes, a lover of jazz music, and just a very determined yet kindhearted soul, who is down to earth, and a very personable human being that you can always count on. Josué enjoys his 2nd family with his Einstein brethren, and is excited to bring his hard work ethic and passionate heart to your next move, to ensure it is stress free and memorable!
Makenzie P.
Mover
Makenzie moved to Texas in 2021. However, she recently moved to Cedar Park, TX, in December of 2022. She grew up in the small town of Catawba, WI, with a population of 115. Up north, she came to love hiking, farming, and lots of other things early in life. After work, she enjoys going on hikes and other outdoor activities. She also enjoys watching TV with her dogs. You might also catch her enjoying a cruise on her motorcycle. When she's not spending time with her dogs or doing outdoor activities, Makenzie will be playing on her computer.
Mark P.
Mover
Mark was raised in a small town called Crystal City, 20 minutes from the Texas/Mexico border. Following one of his childhood dreams, he became an artist, a tattoo artist to be exact. He's now been tattooing for 9 years, striving to improve his talents every single day. He resided in his home town until the age of 23 before getting the opportunity to move to his dream city, Austin. Austin is very accepting of his expressive self, which helps him feel at home. Now having been in Austin over four years, he has adapted and developed his art to new heights. Always a fan of physical labor and staying active, Mark saw an opportunity at Einstein Moving Company. He looks forward to helping out on your next move!
Matt P.
Mover
Matthew was born and raised in Jeanerette Louisiana. After graduating High School, he moved to Florida, and enlisted in the military. After serving 5 years and 2 deployments to Afghanistan and Kuwait, he was medically retired. Transitioning from "the army life" he moved to Texas and decided to take on a new challenge, college! After 3 years and many long nights Matt obtained his associate degree. Matt lives with his girlfriend and son who are his world, and doesn't plan on leaving Texas anytime soon.
Qu'Onu J.
Mover
Qu'Onu (Keanu) was born in Colorado Springs, Colorado. He moved back and forth between Maryland, Colorado and Washington state most of his growing up. Qu'Onu graduated high school in 2013 and then enlisted in the military in 2014 where he served 9 years at three different duty stations, including Fort Hood Texas, JBLM Washington and Fort Campbell Kentucky. Qu'Onu served as a 91B - Wheeled vehicle Technician the entire time. He has four kids (two daughter and two sons) with his wife who grew up with him in Colorado. Qu'Onu's hobbies include gaming, working on vehicles, and skateboarding. He also enjoys hiking, and most of all, spending time with his family.
Remington B.
Mover
He was born in Houston Texas and lived there until he graduated from Clear Lake High School. From there he went into the Marine Corps, where he met most of his best friends. After he got out of the Marine Corps, he was bartending in downtown Houston. After a while, he decided to move to the Austin area where he started going to school to become an Art Teacher. In his free time, he enjoys making art as a creative outlet, and one day he'd like to be able to teach people how to use art as their outlet as well! he also enjoys working out and being outside playing with my dogs.
Meet Our Fort Worth Movers
McCullough Newton
Management
McCullough was born in San Angelo and spent his early years in Lubbock before moving to DFW to complete high school. He headed out of state for college and attended Colorado State University-Pueblo and Central Michigan University before coming back to Texas where he plans to stay. He first joined the Einstein team in 2015 as part of the original Austin branch but has since worked for our San Antonio and Dallas teams before getting the chance to help us expand into the Fort Worth area.
McCullough is an avid sports fan and quite an athlete with a focus on soccer which he played at the collegiate level. He remains active through his hobbies consisting of hiking with his dog, fishing, golfing (ball and disc), and participating in local recreational sports leagues. He also loves to travel and takes any opportunity he has to visit new places and try new things. Having consistently found success in physically demanding and strenuous positions, moving comes naturally to him. He has a tireless work ethic and an eye for detail which will keep you confident your belongings are in the right hands. Let him know what you need and it will be done with the highest degree of professionalism, courtesy, and mindfulness.
Adam W.
Mover
I'm Adam! And I am originally from a small town in central New York called West Winfield. I went to college at Genesee and enlisted in the U.S. Army Reserves after graduating high school.
At age 24, I changed my career by switching to active duty for the U.S. Army and was stationed in Fort Polk, La. In 2020, I was deployed to Iraq, then transferred to the National Guard and moved to Dallas.
I live with my girlfriend and our three dogs, Butterz, Penny, and Yankee. I spend my free time "exploring" the culinary delights that the Dallas area has to offer. I am also a major sports fan, and attend several hockey, baseball, and football games a year.
Bryce S.
Mover
Bryce was born and raised in Ft Worth, Texas and graduated from Brewer High School in 2014. He's done many things as far as work goes from dispatching to climbing poles and installing cables. Bryce is a country boy at heart, when he's not working hard he likes to spend his time with his fiancé and baby boy – wetting lines and cheering on the Dallas Cowboys!
Cordell L.
Mover
Cordell has been a Texas resident for 27 years. When he's not studying and working toward his DPT degree, he enjoys the outdoors, cooking, and spending quality time with his family and young daughter. It's always Cordell's top priority to make sure everyone around him feels well taken care of, he aims to make a personal impact on the lives if the people he meets each day.
Erik O.
Mover
Erik grew up in a military household and began moving from country to country at a young age; he's lived in Spain, Austria, and Germany. After landing back in the US, he spent 10 years living in Fredericksburg, Virginia before finally heading south, halfway across the country, to set up camp in Fort Worth. He's tested the waters as far as work goes along the way, spending time as a sales rep, retail manager, account manager, and most recently as a paraprofessional, among other roles. All the while, he also maintained a mover position with a smaller company in Virginia building up his experience in the field since 2016.
Jheramon "Jay" G.
Mover
Jheramon was born here in Fort Worth Texas, and after having moved around a lot being a military kid, he settled back down in his hometown. Jheramon graduated high school a 3 year varsity football player and 2 year varsity baseball player. He's currently attending Tarleton State University to get his Bachelors in Criminal justice.
Nik B.
Mover
Nik was born in Ohio, but moved to Texas with his family when he was five. He landed in Keller, where he lived until it was time to head to college. Nik stayed in the metroplex for his upper education, and graduated from University of North Texas with a Bachelors in Marketing in 2018. Out of school, he spent some time working his way up the ladder at Amazon, before finding his current home with us at EMCFW. Nik spend his free time lifting weights, building computers, and playing video games.
Tyler K.
Mover
Tyler grew up in Arlington and graduated from Birdville High School. Having worked in just about every field except for electric, he's just about what you'd call a jack of all trades. In his free time he likes to play basketball and toss the pigskin around. Tyler is a big fan of all sports but loves football most, and has a soft spot for the Indianapolis Colts. God Bless Texas.
Zach B.
Mover
Zach grew up all around the DFW area, and, at present, has no plans to leave anytime soon. Prior to joining the EMC team, Zach worked as a broker at a financial firm and plans to continue on that career path long-term. After beginning his collegiate journey at Texas Wesleyan University, he transferred his credits to UTA, where he is currently pursuing a degree in finance. Zach loves staying active, training in weight lifting 5-7 days a week. Outside of keeping his guns pumped, Zach's other passions and hobbies include dabbling in personal finance, Marvel, and Jiu-jitsu.
Meet Our Tampa Movers
Brandon K.
Management
Born and raised in Austin, Texas, Brandon graduated from High School in 2012 and soon found summer work repairing large communication towers. Not only did this eliminate his fear of heights, but it also enabled him to travel much of the continental United States. Though he had received many postcards over the years, actually seeing the beautiful parts of this country in person augmented his desire to travel more extensively. Brandon places immense value on family, which was his primary reason for leaving the tower industry and coming to work at Einstein. Outside of work, you will find him on the water fishing with his dogs or on a hike somewhere in the mountains looking for big game. He looks forward to bringing his limitless energy and work ethic to every customer he relocates!
Jack D.
Management
Meet Jack, a passionate fitness enthusiast, and dedicated teacher who loves helping others achieve their goals. He finds joy in sharing his fitness knowledge and empowering individuals to reach their full potential. When he's not teaching or working out, Jack enjoys immersing himself in the world of podcasts, expanding his horizons, and staying informed. After putting in hard work, Jack knows how to unwind and savor life's simple pleasures, often enjoying a refreshing beer with friends. With a perfect balance of dedication and enjoyment, Jack's zest for life shines through in all that he does.
He loves working with people, and excited to meet some new folks and help them with their move!
Angel D.
Mover
Meet Angel, a professional dad and husband extraordinaire hailing from the city of Miami, FL! When he's not at home with the kids, his crazy work ethic is fueled by a deep passion for family and faith. He loves all things cars, when he's not chasing the horizon, you'll find him reeling in the big fish! He knows all the best spots here in Tampa, definitely worth asking him for advice.
Not only does he have 2 kids, he's got 3-year old pitbull who's spoiled like the 3rd child. He's not just a family man; he's a sports enthusiast with unwavering loyalty to the Steelers. Cheering for a winning team? Well, that's just part of his recipe for good parenting.
Derek P.
Mover
Derek was born and raised in the hustle and bustle of Long Island, New York. He played Division 1 Lacrosse at Robert Morris University for two years but ultimately ventured south to sunny Tampa, where he graduated from The University of Tampa in 2022, wielding a bachelor's degree in Finance and Business Analytics. Derek's journey through the professional jungle has been nothing short of impressive, with forays into the realms of finance, commercial real estate, and even the mastery of framing homes. But here's the twist – he doesn't just conquer boardrooms; he conquers the great outdoors of Florida too.
When he's not crunching numbers or sealing real estate deals, you'll find Derek on epic adventures. Picture this: he's hiking through lush forests, riding the waves like a pro surfer on our pristine beaches, and casting lines into the tranquil waters of Tampa Bay, all while sporting a big smile. Derek embodies boundless energy and an unwavering work ethic. He's not just about making your move smooth; he's all about making your moving experience unforgettable. Prepare to be wowed by his dedication and zest for life when he arrives to handle your move with the precision of a pro and the charm of a true adventurer.
Stephen L.
Mover
Meet Stephen, a passionate and accomplished individual from Waterford, Connecticut. He holds a Bachelor's degree in Environmental Science from the University of Tampa. Stephen's expertise lies in the fishing retail industry, where he has helped numerous business owners achieve success through his extensive knowledge and travels to various cities. Alongside his love for fishing, he enjoys live music and exploring Florida's natural beauty. Stephen's diverse interests also include owning multiple fish tanks and reptiles, and he's always happy to share pictures and stories about them. With a strong problem-solving ability, Stephen is eager to assist and engage with you in meaningful discussions.
Trevor "Benji" B.
Mover
Benji, a native of Tampa, witnessed the city's remarkable transformation from its past state to its present one. Following his high school graduation, Benji embarked on a remarkable adventure by enlisting in the United States Army. During his military service, he displayed exceptional legal skills as a Paralegal, effectively handling diverse and unique situations.
Being a first-time father, Benji prioritizes his invaluable spare moments to his greatest priority in life: his cherished family. As a dedicated father, he derives boundless happiness from nurturing his children and deeply appreciates the duties and gratifications associated with the role of fatherhood.