We're your local South Austin moving company! Our professional movers will get the job done right. Make the smart move and choose Einstein Moving Company in South Austin.
Book Your Move Now
Austin's Most Awarded Moving Company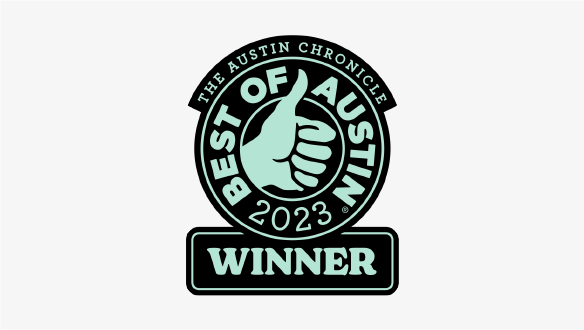 Voted Best Movers Of Austin by the Austin Chronicle
Best Movers in Austin
One of the 3 Best Rated Movers In Austin!
Best Rated Movers In Austin
Voted #1 Movers In Austin!
#1 Movers in Austin
Winners Of The Best Of The Best For Movers In Austin by The Austin American Statesman!
Best of the Best
Rated 4.9 on Google with over 825 reviews!
Read Reviews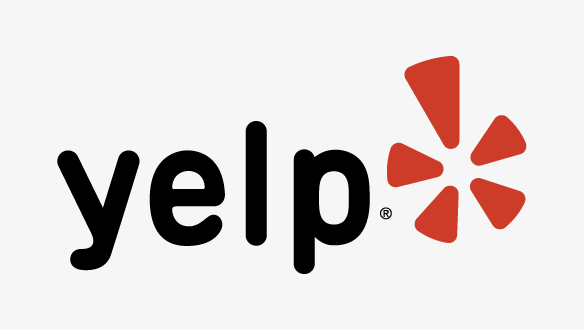 One of the Best 3 Movers In Austin!
Check Us Out
Super Service Award Winner!
Looking For A Quality Moving Company In South Austin?
We expanded our North Austin moving services when we opened our South Austin location in 2015. Our local movers have since had the pleasure of helping thousands of new people make their next move a smart one!
Ready to schedule your next move in or around South Austin? Book with Einstein Moving Company today. Choosing our award-winning moving team is the smartest move you'll make!
South Austin Loves Our Movers
Get In Touch With Our South Austin Team
Why Our Movers Love South Austin
The area of Austin south of the river is where most of the more well-known Austin hot spots can be found. In fact, if you are moving to South Austin for the first time it won't be long until you meet a hipster South Austinite who prefers never to venture above the river. Hey, we get it! With places like Zilker Park, Barton Springs, and access to great shopping and eating downtown, they don't need to. South Austin has everything you would want and more!
Moving into South Austin also gets you close to what Austin is most recognized for. It's live music. Whether it's watching a live show at Moody Theater or packing in a full weekend of artists at ACL Music Festival, you can find live music coming out of every nook and cranny.
Meet Our South Austin Movers
Anthony (Tony) C.
Management
Tony was born in Sacramento, California and spent the majority of his early life moving throughout California from the Bay Area, to all the way up near the Oregon border and many places in between. He joined the Army as an Intelligence Analyst in 2010, where he was stationed 3 years in Fort Hood, TX (including a tour of duty in Iraq). Spending most of his free weekends driving down to Austin, he quickly fell in love with the city and was finally able to commit to moving there in early 2019.
Tony spends the majority of his free time on various hobbies or activities, including: making music, boxing, playing video games, working out, swimming, or just making good memories with friends. He also loves animals and will go out of his way to pet just about anything (so far the opossum that frequents his backyard has not obliged).
Chris Anderson
Management
Chris Anderson was born and raised in Dallas, Texas. After completing two semesters at North Central Texas College, Chris decided to pursue a career in the office furniture business like his parents. He chose the delivery/installation side of the process and has spent the last several years perfecting his trade. With hopes of eventually becoming a sales representative for a moving company, he continues to learn the "ins and outs" of the moving business. His goal is to provide the most professional moving services possible.
Since relocating to Austin, Chris pursues all types of outdoor activities including kayaking, rock climbing and Frisbee Golf during his free time. Chris is the type of guy who can take on any situation presented to him and work it through to make it a win/win situation for everyone. He is there to make the moving process as painless and stress free as possible. Never hesitate to call on him with any question you have.
Tim F.
Management
Timothy Ford was born and raised in Houston TX. He decided to move to Austin in 2004, with aspirations of becoming a chef. It wasn't long before his focus shifted and he found a new passions in the furniture business. In 2009 he opened an office furniture installation company and is, in our humble opinion, an absolute expert in the business. A consumate professional, Tim is a real asset to our team.
Tim is the happy father of a 7 year old daughter and the proud owner of a short legged Border Collie and a cat. In his free time he loves to explore the rivers and lakes of Texas in his kayak, playing competitive paintball, and hanging with his family.
Timothy (Tim) P.
Management
Born and raised in the quiet and reserved German town of New Braunfels, Tim headed north to Austin with his girlfriend and two dogs after graduating high school. Currently enrolled at Austin Community College and studying to become a radiology technician, it has been Tim's goal since he was a kid to ultimately work in a hospital helping others. From his very first experience with an X-Ray, he knew what path he wanted to take in order to achieve his goal. In the meantime, Tim decided to join the Einstein team in order find more stimulation at his workplace. Additionally, the appeal of having a job with exercise built in to the foundation made it an easy choice to make. When he's not working, Tim enjoys going on long walks with his dogs, exploring nature with his girlfriend, and playing competitive sports.
Alex W.
Mover
Alex graduated from Texas State University with a bachelor's in Violin Performance.  He loves to be involved in the music community.  Whether teaching private violin lessons, performing with his original band Antiques, or playing chamber music for weddings, Alex aspires to be a muse for anyone in the world to pick up music.
Alex also enjoys playing tennis, puns, and meeting new people.  Alex is thrilled to be a part of the Einstein's Team!
Andrew (Drew) W.
Mover
Andrew, also known as Drew, was born in Virginia and shortly after moved to Dayton, Texas where he's lived his whole life. After graduating from Dayton High School he attended North Eastern State University (in Tahlequah, Oklahoma) for 2 years with a baseball scholarship then transferred to Southwestern Christian University (in Oklahoma City). He earned a degree in Sports Management in 2016. He then signed with the Pittsburgh Pirates organization, in which he played for 2 years in Florida and in West Virginia. He recently moved to Austin to pursue his work career.
Drew enjoys anything that has to do with outdoors if the weather isn't terrible. He loves going to the beach, hiking, camping, going out with friends just enjoying life to the fullest!
Andrew J.
Mover
Andrew was born and raised in Minnesota. Having had enough of the cold weather he moved to Austin in March of 2023. His personality has been described as stoic or silly. Andrew likes to paint, with his favorite subject matter being fantasy or science fiction characters or scenes.
Andrew also likes to be active and plays soccer and lifts weights almost every day. He's known for his attention to detail and for being a stickler for doing things the right way. He is not afraid of a challenge and values hard work. Ultimately, he is secretly a big ole' academic nerd. Andrew cant wait to help you with your next move!
Benjamin (Ben) D.
Mover
Ben has lived in Texas for the majority of his life. He was born in Kansas and was adopted into the family he has now as an infant. He moved to Lake Jackson Texas when he was two years old and enjoyed any outside activity or sport, but his favorite thing to do while he was in high school was surf in the Gulf of Mexico! He then made his way to San Marcos Texas where he obtained his bachelors in business administration in 2020. Ben now has a huge passion for fitness and helping people and plans to open a gym of his own in the coming years!
Benjamin (Benji) B.
Mover
Born in New Braunfels, Benjamin is a proud, native Texan who loves his home state. His formative years were spent growing up outside of city limits on his family's ranch, homeschooled with his siblings and mentored by his grandfather. After graduating from Navarro High School (in Seguin) he spent a year in McPherson, Kansas playing collegiate soccer for Central Christian College before realizing that academia wasn't what stimulated his curiosity. He spent the next 7 years exploring the joy he finds through hard work in a multitude of positions spread across many trades but always stayed close to soccer in the form of officiating. This mixed path then led him to become a soccer coach for nearly 3 years before finding gratification with Einstein Movers. Benjamin is passionate about exploring the great state of Texas and facing new adventures with his dogs. If he's not currently crossing a monument, swimming hole or state park off the list you can trust he's in his garage tinkering with his Toyota Tacoma in preparation for his next escapade.
Brandon P.
Mover
Brandon is currently enrolled at Texas State University and lives in Austin, TX. He is pursuing a degree in psychology with a minor in business. He will graduate in December with his Bachelor's degree. He also attended Oklahoma State University and Austin Community College during his college career. He is passionate about making music and skateboarding. He plays guitar in Hall Johnson, a band he has been a part of for a few years with his best friends. he also began skateboarding a couple of years ago, which he quickly fell in love with. In his free time, he is doing one or the other.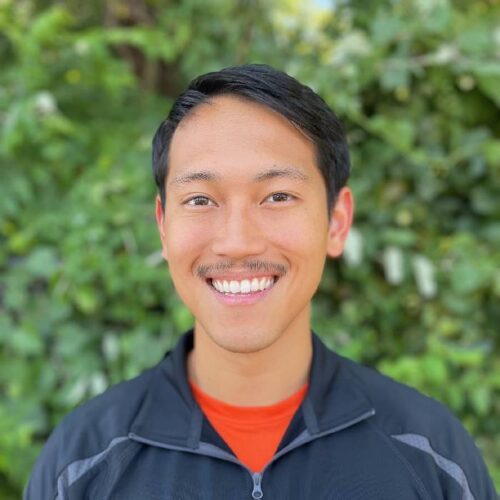 Braven C.
Mover
Braven was born into a military family traveling from Hawaii, Washington State, Germany, and now Texas. In Texas, he attended Belton High school where football and schoolwork was the main priority. He's a graduate at Texas State University with a bachelor's degree in Healthcare Administration. His hobbies include hiking, basketball, paddle boarding, weight lifting, video games, and floating the river! Traveling the world is a current goal to expand on the experiences made as a child. He loves helping others and is excited to move you in!
Cameron B.
Mover
Cameron was born and raised in Austin, Texas. After moving around Austin quite a bit, he has set a place for his new wife. After graduation, he moved to Kerrville to continue his education. In the spring of 2021, Cameron moved back to Austin to start a family. Cameron enjoys sports and is a self-proclaimed mechanic. Cameron has two dogs, Sophie, a black lab, and Weiss, a white Great Pyrenees. When he isn't working, Cameron likes to spend time with family, explore the outdoors, and hang out with friends. He looks forward to helping with your next move!
Carter E.
Mover
Carter Elkins previously lived in Indiana where he briefly attended college studying Chemical Engineering but decided it was not for him. He recently moved to Austin in the Summer of 2022 with some friends and has since been enjoying everything the city has to offer. He enjoys spending his free time playing video games as well as spending time with friends and outdoor activities. Some of his favorite series include Lord of The Rings, Star Wars, and Marvel movies. He enjoys foods of all kinds, but Chinese and Mexican food are his favorites. He is a big fan of animals, especially dogs.
Chris G.
Mover
Chris was born in the vibrant city of Medellín, Colombia, and moved to Austin in 2020. He's a man of many passions—music production, yoga, and coding to name a few. Outside of work, you'll find him diving into these subjects: creating new music, practicing yoga flows, coding applications, or spending time with his family. Recently, Chris earned a Full Stack Coding Certificate from UT Austin. He's thrilled to bring his diverse skills and passions to your world, and is looking forward to making your next move as smooth as possible!
Chris L.
Mover
Chris is originally from Seminole, Tx which is about an hour away from Lubbock, Tx. He graduated from Texas State with a bachelor's in Applied Mathematics. He soon likes to pursue a job in data analysis or a job in finance, but as of now he is taking life a day at a time and enjoying his time with Einstein.
He likes to listen to music every second he gets. His favorite type of music is rap/hip-hop and any type of Latin music. In his free time, he enjoys to go to the gym and watching or playing baseball.
Claevon P.
Mover
Claevon is twenty-three years old. He grew up in a small town called Cuero, Texas. He attends Texas State and ACC where he's pursuing a bachelor's degree in criminal justice. Claevon plans on using that degree to become a State trooper. From there he wants to level up and later on in life potentially become a lawyer, and use the money he earns to make smart investments.
In his spare time he enjoys hiking, reading, playing games, calisthenics, and watching football. Claevon has three brothers and three sisters. He doesn't have any pets but he loves dogs. Whenever Claevon is on your move we can promise you two things: great customer service and hard work!
Connor G.
Mover
Connor was born and raised in Sparta, NJ. After graduating from high school, he went on to study at the University of Alabama to pursue a degree in Criminal Justice. Roll Tide! Following graduation, he worked for IBM in NYC. This was followed by various jobs in sales ranging including software, home improvement services, fences, and more. After a career change he happily landed in Austin, TX. Connor enjoys sports, martial arts, and building computers. He spends his free time doing Jiu Jitsu, reading, and watching sports. Connor enjoys the outdoors and spends a lot of time hiking with his dog Georgia.
Dominick M.
Mover
Hello, my name is Dominick but most people just call me Dom. I moved to Austin two years ago and since then have found myself to be a father of three awesome children and a husband to an amazing loving woman.
I'm my my free time I enjoy being father and teaching my boys about life and my ventures in my past job as a peace officer. I enjoy long distance runs and my time at the gym and have been able to pursue my other passions such as shooting and boxing thanks to this awesome company I now work for.
Einstein is only the 5th job I have had in my working career and I am proud to be a part of this company. I take great pride in my work and whatever it is I do and will be sure to make you laugh and have a good time working with me. Thanks for taking the time to get to know me, I look forward to helping you with your move!
Dominique(Dom) B.
Mover
Dominique Bruff is originally from Houston and moved down here for school. He graduated from Texas State with a bachelor's in electronic media.
He's usually a laid-back individual but for the majority of his free time, he usually either skates or just relaxes after a long day.
Donald S.
Mover
Donald was born and raised in Manor, Texas. After high school he decided to attend the Universal Technical Institute to turn his hobby of working on cars into a full blown career. After graduating he worked as an Automotive Technician for four years before deciding on a change of pace. Donald left the automotive industry for a more flexible schedule, better hours, and the opportunity to pursue his new aspirations to become a firefighter.
"I still work on engines from time to time, but now its more tuning up my motorcycle or helping friends to get their cars back on the road". Whenever he has  the chance, Donald loves to race his sport bike to fuel his adrenaline. I
"I love customer interactions and moving has given me the opportunity to focus on moving towards becoming a firefighter while keeping me outside and in shape!"
Dylan S.
Mover
Dylan is from the coastal plains of Seabrook Texas. Dylan grew up two
minutes from the beach and spent lots of time there. It's a beautiful place, but there was
always something intriguing about Central Texas. Dylan moved to Austin to pursue music and be around like-minded
people. He is excited to see how the city will change over the years and wants to help it grow.
In his spare time he spends it recording and producing music. Dylan loves the process of gathering
sounds, throwing them on a canvas, and refining them into a composition. As of now it is just a
passion and a hobby, but he aspires to do it professionally. In the meantime, he enjoys the ride
and the Austin lifestyle. Dylan does not see myself leaving any time soon.
Eli G.
Mover
Eli Greene was born in Austin, TX and later moved to Lockhart TX. He attended Lockhart Highschool where he participated in football, basketball, and track. After graduating in 2019 he decided not to go to college, but to just start working. In his free time he enjoys drawing, listening to music, hooping at the park, or going on hikes. His favorite color is lime green and his favorite food is anything pasta related. His #1 goal in life is to just be successful in whatever it is he's doing. Eli is a hard worker that wants to bring his best into every endeavor.
Elijah W.
Mover
Eli is from a small city near Wichita, Kansas called Viola- which has a population of about 100 people! He likes to spend his weekends watching Star Trek or reading, He loves Tom clancy books. He loves a good competition in everything he does. He also loves to go to the gym and travel.
Emmanuel G.
Mover
Emmanuel was born and raised in Austin TX. Currently he is going to Texas State University getting a degree Construction Management. He played Football for Texas State for 5 years as a Defensive Lineman! In his free time he likes to work out and hang out with his friends at the local restaurants. He also likes to travel and recently went over to Corpus Christi. He is excited to help y'all move into your new homes!
Gabriel (Gabe) S.
Mover
Gabriel Salazar was born in Galveston, but he spent most of his time being raised in the Lockhart area. He enjoyed playing several sports such as baseball, football, and a bit of track throughout his schooling years. He is currently enrolled at Texas State University majoring in Computer Science.
His previous professional background mainly consists of being in the Air Force due to his joining right after High school. He's been all around the country as well as serving overseas in places such as Africa, Saudi Arabia, Germany, etc. Gabe also used to jump out of airplanes which got the adrenaline going. In his free time, He enjoys hanging out with friends and grabbing a drink at our local bar, playing video games, or just spending time with friends and family, especially around this time of the year. That's just a little about his history!
Jack D.
Mover
Jack was born and raised in Walnut Creek, Ca. He went to school in Santa Barbara before moving out to Austin to enjoy the sunny days and social atmosphere. Most recently he's been going back to school to get his EMT certificate and see if becoming a paramedic is something he'd like to do in the future. He's very involved in motorsports, the outdoors, and continuing his education. Jack is a very active individual who plays lacrosse on the weekends, and is a regular at his local gym. He's always happy to help people with a move.
Jack J.
Mover
Our mover, Jack, was born and raised in south Austin. He played baseball as soon as he throw and catch a ball till when he got out of high school. In middle school, he learned how to play the bassoon, as well as performed in a handful of school plays. He moved to Bastrop during his sophomore year in order to be closer to his family. He started working for his local restaurant and became a manager while studying to be an HVAC technician and is always looking to do the best job he can.
Jake B.
Mover
Jake was born outside of DC and grew up on the Chesapeake Bay of Maryland. In 2016 he moved to Philadelphia for his undergraduate degree at Temple University. He worked in construction during the summers to pay his way through. Jake graduated in 2020 and moved to Austin soon after to work in the tv/film industry. Jake is a big movie enthusiast and loves going to the movies. He also spends a lot of time reading and writing. Occasionally he'll bust out a painting or a collage. Making films is also a passion of Jake's, and when time permits you can find him shooting or editing.
Jason P.
Mover
Jason was born in Arlington, TX but moved around a lot with his family. After finally landing in Twin Falls, Idaho Jason graduated high school in 2014.While attending high school Jason worked at KMVT news as a studio control operator. Jason took a lot of pride in his work at KMVT by making sure all newscasts ran smoothly. KMVT newscasts delivered news for all of Souther Idaho.
After graduating Jason enlisted in the United States Marine Corps where he spent the next four years of his life stationed in Hawaii as an infantryman. As a team leader it was his job to make sure his team worked together efficiently, quickly, and safely. While he was in service, Jason visited many different countries and experienced multiple cultures around the Pacific. After finishing his enlistment contract, Jason moved back to Texas to settle down and start a new chapter in his life. In his spare time, Jason like to relax, spend time with my friends, and swim.
Joe P.
Mover
Joe is a mover with Einstein Moving Company. He is a singer/songwriter from Austin, Texas. He also enjoys landscaping and outdoor activities.
Joel G.
Mover
Joel was born in California but raised in Beeville, Tx. After graduating High School, he attended Coastal Bend College (for 2 years) and finished up at the University of Houston-Victoria where he earned a Degree in Business Administration. Joel lived in Dallas working in accounting before moving to the Austin area in 2020 to be closer to his family (brothers/mom, etc.). In his spare time, Joel enjoys running at Lady Bird Lake (like a lot), riding his bicycle, playing video games, cooking (meal prepping), and living that gym life. Watching football on Sunday is a MUST for Joel and he feels that the day after the Superbowl should be a National Holiday. Working with a good team is where Joel thrives and here at the Einstein Moving Company, he feels he has found a great team. Joel is looking forward to assisting you with your next move
John B.
Mover
John was born in Monroe Louisiana and has lived there for most of his life, however he has moved around from many different places such as Rangely Colorado, Gulfport Mississippi, and San Bernardino California. He graduated from West Monroe High School in 2017, and he's trying to start a new life in Austin Texas. John likes to do many different activities many of which have to do with the outdoors such as hiking, kayaking, walking around downtown, and working out. He's also strong minded and ambitious puts all effort into what he believes in.
John M.
Mover
John McGuire is originally from Pine Bush, NY. He grew up most of my life there and after high school got into the ironworkers Trade for about 6 years. As much as he loved NY, the rough commute and cold winters were not for him. He has now been in Austin for just over a year as of March 2023. Moving to Austin has made his personal life much more satisfying. Some of his favorite parts of Austin are the walking and running trails the city has to offer. In his free time, he competes in Ultra Marathon events. He also regularly trains in MMA and jiu jitsu- which the gyms in Austin are endless. Lastly, all the live entertainment, from music to comedy shows, is always a great way to enjoy a night out.
Mark M.
Mover
Mark was born and raised in Temple, Texas and graduated from Belton High School. He is currently going to college and is enrolled at Texas State University. He is in his senior year and is about to graduate with his bachelor's degree in industrial engineering.
After graduation, he plans to use his degree to find an entry-level engineering job and work his way up to a senior-level engineer. He is very interested in supply chain engineering, processing engineering, and lean/Six Sigma engineering.
In Mark's free time he enjoys being outside whether it's floating the river, hiking, or just hanging out poolside. Not that we get much snow in Texas, but Mark really enjoys going snowboarding. He loves going up into the mountains in Colorado and riding the slopes.
Mason D.
Mover
Mason was born in Wichita Falls, TX to a Baptist preacher and the most beautiful, wonderful mother ever. He played loads of football and basketball, found a passion for music, and pursued both until graduating from Rider High School in 2010. Upon graduating, Mason left to explore the mountains of New Zealand and Hawaii for 10 months, working on farms and swimming in rivers and oceans. Not long after he moved to Austin, TX to pursue music and enjoy the best city around.
He has a wonderful girlfriend, Karlee, who is an artist and photographer, and together they plan to save enough dough to buy a country home with studios for the both of 'em.
Mason L.
Mover
Mason was born in San Antonio and grew up in a small town called Lyndonville, Vermont. He hated the long cold winters growing up so he played basketball to avoid being outside. Mason moved here to Austin in 2017 because college just wasn't for him and he really wanted to get out of his comfort zone and just start working. Now, living here in Austin, He loves exploring the city and the outskirts with his dog and friends. Mason enjoys being out at the parks and on the water any chance he gets. He's been lucky enough to travel to 20 different states so far and he hopes to be able to knock out all 50 at some point in life.
Miguel B.
Mover
Miguel was born in Alaska. Throughout his lifetime he has lived in many places such as South Korea, Germany, Colorado, California, and many others. He served in the US Air Force as a military linguist specializing in Korean.
His hobbies include: weightlifting, cooking, and anything outdoors. On his days off he likes to workout, cliff dive, or explore new places. Miguel currently has a degree in Korean from the Defense Language Institute. He also studied computer science and plans to attend school for nursing in the near future. He cant wait to help out on your next move!
Mike S.
Mover
Michael was born in Birmingham, Alabama. He lived in Hawaii for 2 years, North Carolina for 1, and has lived in Mattoon, Illinois for 10 years until he decided to move here to Austin Texas in 2023. He graduated from high school in Mattoon Illinois and started to pursue physical therapy at Lakeland Community College, and then transferred to Eastern Illinois University halfway through college. He hasn't graduated yet but does plan to in the near future. Michael is always smiling and such an outgoing guy so never be scared to chat it up a bit with him. He also plays sports, so he loves all outside activities like paintballing, kayaking, hiking, bike rides, skateboarding, and volleyball. Most of all he loves traveling and taking pictures of beautiful views and has a nice collage of photos.
Nic W.
Mover
Nicholas was born in Southern California, then moved to Texas at the age of four. He was raised and grew up in the small town of Lockhart, TX. After graduating from Lockhart High School, he attended Texas State University for a few years. Nic worked with a traveling petting zoo through high school and college, and this helped him discover that he wants to be a Zoologist and work with animals as a career. Now he is working with Einstein Moving Co. to help save money to return to school for his Zoology degree. He and his wife are expecting their first child in February of 2023, and they are extremely excited. Most of Nic's spare time off work now is spent planning and preparing for the birth of his child. He and his wife plan to travel around the world, while raising their child/ren, but those plans are still in the works.
Simon B.
Mover
Skyler H.
Mover
Skyler Hickman comes from a military family so He's been all over the place. Since he was little, Skyler's always been a huge car enthusiast, he spends most of his free time driving, whether it be on his own or with friends. He's gotten to work at some interesting places in the meantime such as the comal county jail and Novak Motorcars in San Antonio. His main goals at the moment are to have a family with a comfortable living style, and is very easy going and happy with whatever comes his way.
Zach W.
Mover
By day, Zach is your dedicated mover, orchestrating seamless transitions to your new spaces. By weekends and whenever he can, he's a Disc Golf aficionado, navigating the intricacies of wooded courses and perfecting his disc-throwing skills.
Professional Journey: With years of experience in the moving industry, Zach's learned that each move is a unique story. His passion for creating smooth transitions stems from his love for precision and craftsmanship – traits he's honed while crafting wooden wonders in his garage.
A Close Call: In Zach's journey through life, he's experienced a few bumps along the way. While he's never broken a bone, he did manage to break his two front teeth in half once – a reminder that even in life's unexpected twists, there's room for humor and resilience.
Beyond Work: Outside of work, you'll find Zach in the great outdoors, perfecting his disc golf game. Whether it's a friendly game with friends or a tournament challenge, he relishes every moment of the game's finesse and strategy.