We know moves in Houston! Our smart and efficient movers will make your move stress-free. Get an instant moving quote today.
Book Your Move Now
Award Winning Service in Houston!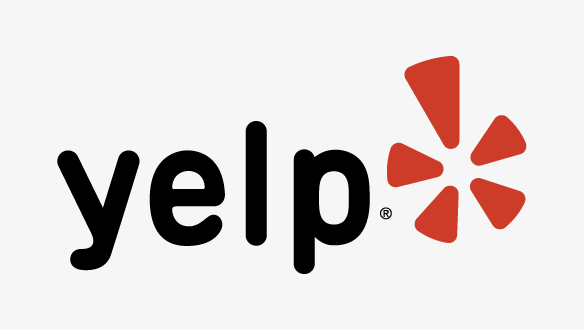 One of the Best 10 Movers In Houston!
Check Us Out
Voted Best Moving Services in Houston by the Houston Chronicle
Best of the Best
Rated 4.9 on Google with over 237 reviews!
Read Reviews
Ready to schedule your next move? Get your free moving quote today!
Get In Touch With Our Houston Team
Meet Our Houston Movers
Joel V.
Management
Hi. My name is Joel was born and raised in Northwest Houston. I recently graduated from Texas State University in San Marcos with a degree in finance. My hobbies include working out and reading books. I look forward to helping you with your move!
Sergio Buenrostro
Management
Sergio was born and raised in Houston Texas and you can really tell he has a lot of pride for his city. Currently he is enrolled at Lone star plans to go to the University of Houston to earn his bachelors in Marketing. He loves traveling around the world on a budget traveling to places in south america to places all the way in Dubai. He's interest are everything that has to do with business. He loves researching and studying how a lot of company's started up and all the pitfalls they were faced and how they got out of it. He is very into financing and believes that a person can be happier and appreciate more of life with less.
Whenever he is not working he likes to get his hands into all sorts of things that involve building and creating. He loves going thrift shopping and garage sales to look for items that he can flip and make profit form. It isn't about the money but the journey of beginning to end and feeling like you won! He has big ambition to create and get involved with his community and give back. Oh and he enjoys graphic design too.
Alexander T.
Mover
Alexander was born and raised in the Southwest Alief area of Houston, Texas. He loves his city, is currently training to become a firefighter, and plans to apply by the end of 2020 or early quarter 2021. He attended Houston Community College from 2014 to 2016, graduating with an Associates in Psychology.
He enjoys in-depth discussions concerning Hip-Hop, fitness, physics, spirituality, and anything food related. Wherever he is, he is happy to be there. Most people just call him "Alex," and he is perfectly alright with this.
Amir J.
Mover
I was born in Louisiana but raised in Houston Texas. I graduated from Cy-fair high school. Went to the Texas Center for Massage Therapists for a year to become a mobile massage therapist. I love spending time with my daughter and making money.
Anthony C.
Mover
Hi my is Anthony Cuocco I'm 26 years old I was born and raised in Bethlehem, PA. I moved to Houston last year at 25 years old to go after fitness opportunities that were down here. I am a competitive powerlifter and bodybuilder. I love fitness and pushing my body to become the best version of myself. In my free time I enjoy going to the movies, hanging out with friends, filming YouTube videos, shooting hoops, or just having a nice gym session. I like to set big goals for myself and go after them with everything I got!
David C.
Mover
David was born and raised in Humble, Texas. He went to Sam Houston State University, graduating with a Radio/Television degree and moved back to Houston where he worked in audio production. He later worked in the security and solar sales, eventually settling down in Richmond with his wife and son. David loves spending time with his family.
He has a passion for cooking and in his free time he makes custom cookies with his wife. He also helped cofound Extra Life, a video game charity, that has raised millions of dollars for the Children's Miracle Network.
David C.
Mover
David was born and raised in Texas were he attended Waller high school. He then continued his education at Blinn Community College where he received his associates degree in science. After his short time at Blinn he transferred to Texas State to study exercise sports science. David is currently working on his undergraduate degree but aspires to achieve a doctorate in physical therapy. David loves to exercise and stay in shape. He has played sports his entire life so exercising is a bit of a habit at this point. David enjoys staying active and being outdoors as much as he can. Last but very not least, he is nationally decorated Olympic weightlifter so a lot of his free time is spent training to continue being competitive.
Diego M.
Mover
Diego was born and raised in Baja California, Mexico, but moved to Houston, Texas when he was 15 years old.  After graduating high school, he obtained a Dental Assistant certificate along with an Associate degree in Business Management. Diego enjoys playing and watching basketball, getting to know new places, people, and appreciating good things that life has to offer such as poetry, music, and nature. He loves to try different cuisines from other countries and believes that good coffee should not be missing, and of course depending on the occasion, a tea too. Why not?
Dominic S
Mover
Dominic Smith was born in Dayton Ohio, amongst many states such as Georgia, Maryland, and Connecticut. He now resides in Houston while pursuing his professional track career. He graduated from American International College with his bachelors in english and history. Smith is a two-time Hall of Fame inductee, seven time All-American, and his colleges first national champion in school history since 1885. After graduating, he spent the next 8 years in personal training and coaching.
Dominic enjoys running above all things jointed with daily bike rides and being outdoors. He enjoys the physical challenges that require dedication, discipline, and devotion. He is accustomed to physical labor tasks, he relishes in the opportunity to push the limits and develop growth.
Edgar B
Mover
I grew up in Baytown, TX. After getting my Associates in General studies from Lee college I transferred to University of Houston to get my Bachelors degree in Architecture. I've played soccer my entire life and recently started weight lifting. What I like to do in my free time is go out and explore new places to eat or hang out at in Houston. I love going camping with my family and hanging out with my girlfriend whenever I get the chance. I like making new friends and talking to people.
Eduardo B.
Mover
Born and raised in Houston. As a child I wanted to be a WWE wrestler until my parents broke my dream and told me it wasn't real. So, I joined martial arts at the age of 12, starting with Judo and Japanese Ju-Jitsu. From then on, I've trained to be a professional fighter. I have over 50 medals in Judo, ju-jitsu, and wrestling. When I am not training, I am either listening to music or working on my art. I hope to have my own art business in the future as well.
Isaul (Sal) A.
Mover
Isaul Arismendez is from a small town in south Texas called Alice. Located 45 minutes from Corpus Christi. Growing up he was involved in anything that kept him active. After graduating high school he headed up to Sam Houston State University to pursue a degree in Criminal Justice. During his time there he was heavily involved with the club rugby team. He also worked for the Schools outdoor recreation department leading trips and facilitating challenge course activities. He enjoyed Rugby so much that after he graduated in 2017 he went back in 2019 to pursue a Master's in Sport Management with the goal of working in professional sports. Isaul enjoys being outside as much as possible. whether it's working out, going to the beach, or taking a hike. He also enjoys finding restaurants that are unique to a city. His goal in any task or organization that he joins is to leave it better than he found it.
Javier D
Mover
Javier has lived in Houston for the last 8 years. He was born in Tennessee but moved throughout the country with his father who is now a veteran. Criminal Justice has been at the forefront of his mind since he graduated from the High School for Law Enforcement and Criminal Justice. He continued this journey and graduated from the University of Houston – Downtown with a Bachelor of Science in Criminal Justice in 2019. While attending college, he helped his family run an Exxon gas station that they leased for 3 years. Javier has developed a passion for fitness and is overjoyed to share what he's learned with other individuals that are looking to change their lifestyle. He is always looking to learn something new. If he is not challenging his mind, you can often find him challenging himself physically.
Joel P.
Mover
Born and raised here in Spring branch Houston, Tx. Graduated memorial high school where I played football, rugby and track and field. Went on to play select football then onto national football. Have broken a few lifting records in school. Studied engineering and culinary. Truly do love working with my hands. Have a creative mind and enjoy physical work. I enjoy the outdoors and being active alongside cooking and drawing. I am a huge family guy. Love spending my time hanging out with the family doing may random activities from board games to road trips to conversations at the dinning table.
I have worked in real estate for a bit flipping houses for a few projects. Do enjoy the labor side of things. Working with a team is I think critical for growth. Have always worked with a team and enjoyed it so.
Am an animal lover of all kinds. I personally have a dog, few tarantulas and a bearded dragon. I also love to eat…a lot.
Jon L.
Mover
Jon, typically known as JD, grew up in a small town in South Texas about an hour away from Corpus Christi. After receiving his Associate's Degree in Arts, he relocated to Houston for increased professional opportunities. Though the initial adjustment from small-town living to the big city was quite difficult, JD considers Houston his new home and hopes to stay awhile. When he isn't working, he likes working on his custom-built PC and playing video games. JD is also the proud owner of two huskies names Jax and Harley, so he's constantly out exploring with his dogs. He looks forward to making your next move your best move!
Jonathan S
Mover
Jonathan was born in Seoul, South Korea, and moved to America as a toddler. Since then, he has lived in Illinois, California, and Wisconsin. He is new to the Houston area, and he has quickly fallen in love with the city and its culture.
Jonathan has experience in construction and logistics, and he is currently studying to become a paramedic. During his free time, he enjoys playing basketball and reading. Jonathan has a passion for helping people, and this passion is a big part of what drives him every day.
Joshua J
Mover
I was born & raised in Houston, Tx. Later I moved to Katy, Tx, where I attended Cy-Springs High School. I've lived in the greater Houston area my entire life and deeply love this city! I began my college journey by first attending Lone Star College and ultimately finishing my bachelors degree at the University of Houston, studying multiple styles of art. Including painting, sculpture, & graphic design.
At the end of my undergrad program I was given an study abroad opportunity in Beijing, China where I studied contemporary sculpture. During my undergrad I worked for an professional moving company in order to pay my way through college. In my free time I enjoy working on art, playing video games, working out & playing basketball. I also love traveling and trying new food!
Justin M.
Mover
Justin grew up in an area east of Houston. He left for the Army 13 days after he finished high school, and began college one year after he finished his contract. Justin now has BAs in history and government! Justin is a really relaxed guy and very social. His girlfriend gets mad at me for talking to strangers too much. He has been to about 10 countries in the 3 years before covid, and plans on going to the Peace Corps next year. Justin looks forward to helping with your upcoming move!
Kevin R.
Mover
Kevin was born and raised in Houston where he graduated from Yes Prep Brays Oaks. He attended a semester at Houston Community College for Computer Science but realized that the desk job isn't for him. After that, he got into car detailing, which led him to have his own business in the car detailing industry. Through this, he developed a passion for cars and hopes to pursue a degree in Automotive Tech. He is also passionate about fitness and sports. He enjoys playing and watching soccer. He also enjoys bodybuilding. You can find him at the gym in his free time, or making Electronic Music which he has been making since 2015.
Laxavier W.
Mover
Hello, I'm Laxavier born and raised between Houston, TX, and College Station, TX I've always been into sports. I played football, ran track, and was on the powerlifting team. I'm a funny charismatic person who loves helping others. I served in the Marine Corps for 4 years stationed mainly at Camp Pendleton, and I Did 1 tour in Taiwan. In my spare time I love the outdoors, cycling, fishing, horseback riding, and being in and around water. I have a wife and 4 kids who also keep my life very active. I like being active and on the move, love interacting with people and working as a team. I have a vast background with experience in welding, pest control, criminal justice field/ Law enforcement, cable technician, and construction work.
Laxavier W.
Mover
Hello, I'm Laxavier born and raised between Houston, TX, and College Station, TX I've always been into sports. I played football, ran track, and was on the powerlifting team. I'm a funny charismatic person who loves helping others. I served in the Marine Corps for 4 years stationed mainly at Camp Pendleton, and I Did 1 tour in Taiwan. In my spare time I love the outdoors, cycling, fishing, horseback riding, and being in and around water. I have a wife and 4 kids who also keep my life very active. I like being active and on the move, love interacting with people and working as a team. I have a vast background with experience in welding, pest control, criminal justice field/ Law enforcement, cable technician, and construction work.
Logan S.
Mover
Hi my name is Logan I'm born and raised in Houston, I graduated from Atascocita high school and my work background has been some form of physical labor. In my spare time, I love to be out with family and friends as well as work out when I have the time and organization. I'm easygoing and a great team player I can't wait to be a part of the Einstein family.
Manuel (MJ) C.
Mover
I was born in the Philippines and moved to Houston when I was 6. I've loved every minute of living here and I wouldn't choose another city/state! I attended high school at Clear Falls in League City, and continued my education at San Jacinto! Although I'm still undecided on which career path to choose, I've been loving the journey!
In my free time, you can find me with family, friends, or my two dogs! I also love to travel and share experiences with people from all over the world! But, I do occasionally enjoy spending my down time playing video games as well!
Manuel J.
Mover
Hello my name is Manuel Juarez, I am 23 years old and was born in El Salvador but moved to the U.S. when I was 3 years old and have been in Texas ever since. A couple of things about me are that I like to listen to other people's experiences in life to better understand them and communicate with them better, on my downtime you would often find me at the gym or at the park running and jogging. I'm also a car enthusiast, here and there I keep my car up to date with maintenance and also work on my friends and families' cars, always have an open door to learning new things, you can say I'm more of a hands-on type of person.
Mitchell G.
Mover
I was born and raised in Louisiana. Grew up loving the outdoors and outdoor activities like fishing, camping, horses, etc. I became a firefighter in my home town for about 3 years, I loved helping my city and getting a chance to be hands-on with all my work. I moved to Houston around 2021 due to hurricanes and started a new beginning in a bigger city.
Nick N.
Mover
Born and raised in Johnson City, Texas. Nick attained his Bachelor's degree from the University of Houston. Originally, he wanted to become a physical therapist but ended up wanting something more physically demanding. When he's not working, he is either spending time with friends and family or working out. He is dog dad to Sasha, a female German Shepard. He is very invested in sports, so sports talk is always welcome.
Paul H.
Mover
Paul was born and raised in Northwest Houston. He served in the United States Army out of Fort Drum, NY, and completed a deployment to Kosovo. He then returned to Houston and attended ITT Technical Institute, earning a degree in Computer Science. After ten years in IT, he decided to pursue small business and has been "Learning through Labor" to gain as much knowledge about being a small business owner as possible. In his free time, Paul enjoys fitness and tech. He's a tinkerer and a professional casual gamer. As well as a digital Art creator and Video Editor.
Roderick B
Mover
Hello! My name is Roderick, I was born in Natchez Mississippi and moved to Houston TX at the age of 9 with my mother and younger sister for better opportunities. I enjoy outdoor activities like jogging around the park or frisbee.  I'm just kidding, I'm the type of guy that rides motorcycles, play sports, and take (Calculated) risk in life for the better! I grew up running track, drawing, and playing sports. The focused and work ethic since middle school led me into the opportunity to play college football. Now I don't have interest in watching it as much unless I'm with a group of people who share the same interests.
My friends would describe me as funny, passionate in my craft, and outgoing with just about anyone. I enjoy working with a team of people who are go getters and building bonds.  I've always been the guy who pays attention to details and the little things in whatever I do in life. 
Samuel L.
Mover
Sam was born in Houston, Texas and grew up just north of here in Spring–but he claims both as his hometown. After graduating from Klein High School, he now attends the University of Houston where he is pursuing a double major in math and economics because he hopes to obtain a doctorate in economics in the next six years. Then, after finishing school, he hopes to retire because "he had a good run."
Outside of school and work, he can be found at the local 24 Hour Fitness lifting much lighter weight than you think he should because "light weight, low reps" isn't just a motto to him, it's a lifestyle. In the past, he has worked as a car washer, barista (he wasn't cut out for it), mover, junk man, and most recently, as a cook at the Ginger Man in Rice Village, where he claims to have flipped over ten-thousand pretzels. We haven't fact-checked him on it, but we just know he can't stand pretzels now–so we believe him. All in all, he just wants everybody to have a good time.
Severo G.
Mover
I'm Severo Garcia, I was born in Houston, Texas and grew up in the southwest side before moving to Kingsville,TX. From Kingsville I graduated Academy High School and enlisted in the United States Marines where I was stationed in Hawaii. During my enlistment I also worked part time and attended Hawaii Pacific University. After my 4 years I returned and attended college at TAMUK while working at the post office, before deciding to come back where I started and transferred to UH to finish my bachelors in biology.
In my free time I enjoy working out, playing sports, and learning new things. Currently I'm learning to play guitar and bass and also working on improving my golf game after learning recently. I do enjoy also learning about financial literacy through reading and exploring new cultures by tasting a variety of new foods.
Thomas A.
Mover
My name is Thomas Alderman and I am originally from Lincoln, Nebraska, however, I have lived all over the United States. I was in the Navy for 5 years stationed in Virginia on an aircraft carrier. I launched and recovered F/A-18s on the flight deck while I was in service. In my free tie, I like to eat good food and travel as much as I can.