We're your local moving experts for McKinney! Our efficient and professional movers will make your move stress-free, so choose Einstein Moving Company! Get an instant moving quote today.
Book Your Move Now
Award Winning Service In McKinney!
Gold in Best in DWF by The Dallas Morning News
Best in Dallas/Fort Worth
One of the Top 10 Movers In McKinney!
Top 10 Best Movers
Winner Best Moving Company in Frisco by Star Local Media!
Best of Frisco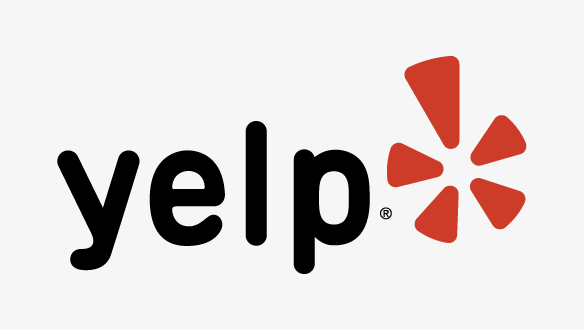 One of the Best 10 Movers In McKinney!
Best Movers in McKinney
Rated 5.0 on Google with over 135 reviews!
Read Reviews
Super Service Award Winner!
Looking For A Professional Moving Company In McKinney?
Our success in Dallas set sail for our local movers to expand into McKinney in 2019! Since then, we've provided top-quality moving services to thousands of residents in this historic northern city of the DFW metroplex.
We're proud to introduce a unique brand of customer service to McKinney. With our straightforward pricing, excellent communication, on-time guarantee, years of moving experience, and customer satisfaction, we've been able to change the way residents in McKinney feel about the moving industry.
Ready to schedule your next move? Get your free moving quote today!
McKinney Loves Our Movers
Get In Touch With Our McKinney Team
Meet Our McKinney Movers
Khevan D.
Management
Khevan moved to Austin, Texas in 2018 after graduating from the University of Texas at El Paso with a Bachelors degree in Biology. He spent some time working as an Uber driver to learn the city and enjoy a flexible work schedule before deciding to join the team at Einstein Moving.
Khevan has a Cocker Spaniel at home whom he adopted in September of 2016. When he isn't walking or training his beloved Cocker Spaniel, Ruffles, he enjoys playing video games and catching up on the latest TV series.
Ryder M.
Management
Ryder has made it around to quite a few states. He has lived in mainly Iowa, but also in Tennessee, California, and now Texas. He moved to the area due to a new business opportunity and to be near some family in the area. He has enjoyed being in Austin since day one of being here. He has his Bachelors of Science in Kinesiology from Cal Baptist University.
Ryder joined the team due to his love of helping people and staying active. He has worked as a personal trainer for years and was also a corporate and small business manager. He enjoys playing with his dogs, taking hikes, playing sports, and playing music. Some things that people would not know about him are that he was a stage performer as well! He even minored his undergrad in Musical Theater and his favorite portrayal was that of Marius Pontmercy in Les Miserables.
Alexzander W.
Mover
Alexzander was born and raised in Tennessee. He has a superhero mindset and loves anything that has to do with engineering and mechanics. A passion of his, is to figure out how things work and how to fix them. Alex loves to stay active and moving is one of his favorite ways to do it, because he genuinely feels like he is helping his community.
Christian J.
Mover
Christian Jackson was born and raised in Shreveport, Louisiana. With a passion for language and culture, he joined the US Air Force at the age of 20. Christian served for 6 years as a translator and is fluent in Arabic and Mandarin. Now, a civilian in the Dallas, he loves making music and collaborations with other artists. Christian has a passion for making beats and spreading joy through the magic of music. When he is not making music he loves to spend his downtime eating and laughing with his family.
Daniel D.
Mover
Daniel was born and raised in Plano Texas where he lived most of his life before becoming a local to McKinney 5 years ago. After graduating high school, he spent several years traveling for mission work to places like Africa, Japan, New York and Los Angeles to help others and see different cultures around the world.
I'm his free time, you can find him trying new foods at restaurants, scootering across Dallas with his girlfriend or planning a trip somewhere in the outdoor. Daniel loves to run or rock climb to help stay in shape and be ready to tackle any obstacle.
Derek S.
Mover
Derek Skelton is originally from Weaver, Alabama and just recently moved to McKinney after separating from the U.S. Air Force where he served in Special Warfare. He enjoys being outdoors, traveling, staying fit, and is also a die hard Florida State fan! Derek is also a country singer-songwriter and just released his newest single. It's a dream that he's been pursuing since he was a kid!
Elijah C.
Mover
Elijah grew up in Frisco, where he attended highschool. He is a multi sport athlete, and attended Collin College for multiple semesters before taking a hiatus to focus on work. He enjoys being outside and hanging out with his friends – whom know him as EJ. Elijah has a passion for helping people, and that ultimately led him to the Einstein family.
Eustolio C.
Mover
Eustolio, whom goes by Leo, was born in Dallas and grew up in Allen. He graduated from Allen High School in 2015, and got his associates from Collin College. He is currently pursuing a Bachelors degree from the University of Texas at Dallas in Finance. In his free time, he enjoys spending time with his family and friends.
James R.
Mover
James was born in Rhode Island and moved to Texas in 2006 with his family. After graduating high school, he is pursuing a Bachelor's degree in Kinesiology, and his overall goal is to one day become a Physical Therapist.
During his free time, he enjoys gaming, going fishing, and woodworking.
John F.
Mover
John is 24 years old, and graduated from Argyle High School in 2015. After high school, he joined the United States Army, where we severed three and a half years as a parachute rigger at Fort Bragg in North Carolina. After his stint in the military, John spent some time working in the service industry before he found himself at Einstein.
Jonathan A.
Mover
Jonathan was born and raised in Beaumont, Texas, before moving to McKinney in 2011. Jonathan is currently enrolled at Collin College getting an Associates in Criminal Justice. He hopes to transfer to a University in the future to pursue a Masters degree in Psychology to be a Criminal Profiler or Police Interrogator.
Joseph M.
Mover
Joseph is 25 years old, and grew up in The Colony. His family moved around a lot when he was growing up, but he ultimately graduated from Lewisville Highschool. When Joseph isn't hard at work, he likes to meet up with his friends at The Star and play football.
Kyle S.
Mover
Kyle Silberstein grew up in California and moved to Texas for a Bachelor's degree in Business while swimming for TCU. The last decade from a professional stand point has been filled with tax and securities consulting while working for a large Insurance company. Kyle is currently working on a Tech Start-Up in Dallas, ZEVO. ZEVO is the world's first peer-to-peer EV Sharing company. For Kyle, startups are a love affair filled with passion and challenges. In his downtime, he enjoys time with the family. His daughters are the sweetest age and enjoy swimming, boating, fort building, tag, and the little things. On a solo basis, he enjoys studying ancient Greek and Hebrew literature that is supplemental to the Bible.
Nick S.
Mover
Nick was raised in Hawaii Kai, Hawaii before joining the United States Army out of high school. Nick served in the infantry and deployed to Iraq in 2008, where he was wounded in action. He then moved to Texas to begin his college education at Texas State University. Nick completed 2 Bachelor's and a Master's Degree at the university while working in the states and overseas as a K9 Handler. Nick then began a career in music in 2016 and travels with his band performing all over the country. Nick has 2 sons that he loves taking outdoors and teaching all about music. He loves hiking, rucking, and anything that pushes him outside of his comfort zone while breaking a sweat.
Reese B.
Mover
Reese was born in Plano, TX and grew up here his entire life. He has always loved every part of being raised in Texas. He graduated High School from Legacy Christian Academy and continued his education at the University of Arkansas. Reese transferred to the University of North Texas and graduated with a double business degree in Marketing and Accounting. He had the pleasure of spending multiple years working with different social service organizations throughout Dallas for underprivileged children and adults with distinct mental disorders. Reese also worked as a assistant high school basketball coach and operated in customer service roles. Most of his free time is either spent with family and friends watching sports, traveling to new places or spending time with his dogs. Some of his favorite hobbies include playing basketball, working on overall fitness and gaming with friends.
Ryan D.
Mover
Ryan Doty, originally from Jefferson, Texas, now resides in Dallas, Texas. He has cultivated a deep passion for history and civil rights through self-study, becoming a knowledgeable buff in these subjects. Alongside his intellectual pursuits, Ryan has also mastered the art of pool cleaning. In his leisure time, he finds solace in paddleboarding and fondly recalls his days as a dedicated pickleball player with friends. Following a successful rehabilitation of his right knee, Ryan is thriving and eagerly embracing new opportunities. With his diverse range of expertise and unwavering spirit, he is determined to make a positive impact wherever he goes.
Shane R
Mover
Shane was born in Nashville, TN and at the age of 3, moved with his family to Texas where he has lived since. Shane has always been a huge fan of sports and has been in football since high school. He graduated with his Bachelor's degree from the University of North Texas.
In his spare time Shane enjoys working out with his buddies, going to the pool, or playing video games.
Shaq H
Mover
Shaq was born in the Virgin Islands before moving to Little elm, Texas. After moving around with his active duty parents, he eventually settled back into the lone star state. Sports were a focal point during his middle school and high school years. So much so that he was given the nickname "Baby Shaq". After 2 years of college Shaq began a career in photography, earning magazine publications, and city-wide recognition by the age of 21. Shaq is an avid lifter and frequents the gym at least 4 times a week. He loves spending time with his son. And he also draws, paints, and sings when he's not at work.
Wade W.
Mover
Wade is from the DFW area.  He is passionate about all things NASCAR and Rodeo.  He played football when he was younger and enjoys lifting a weight or two.  Wade enjoys serving people through moving, due to the challenge of moving heavy items and hard, hands-on work!
How We Help Our Local McKinney Community
We're always up to lend a helping hand — might be why we're a moving company!
Eden Reforestation Project
Since July 2, 2020, our Leander moving team, along with the rest of our five moving company locations, is helping plant four trees for every move we do, no matter how big or small! By partnering with the Eden Reforestation Project, we've become fully committed to building healthier forests and helping offset our carbon emissions.
If you're interested in learning more about the Eden Reforestation Project, visit their site.