Ready to schedule your next move? Book with Einstein Moving Company today, it's the smartest move you'll ever make!
Get In Touch With Our Dallas Team
Meet Our Dallas Movers
Allen (Hunter) Joyner
Management
Hunter was born and raised in Fort Worth, Texas. His favorite hobbies are CrossFit, making music, and just about anything outdoors.
He also enjoys meeting new people and using his physicality to help others.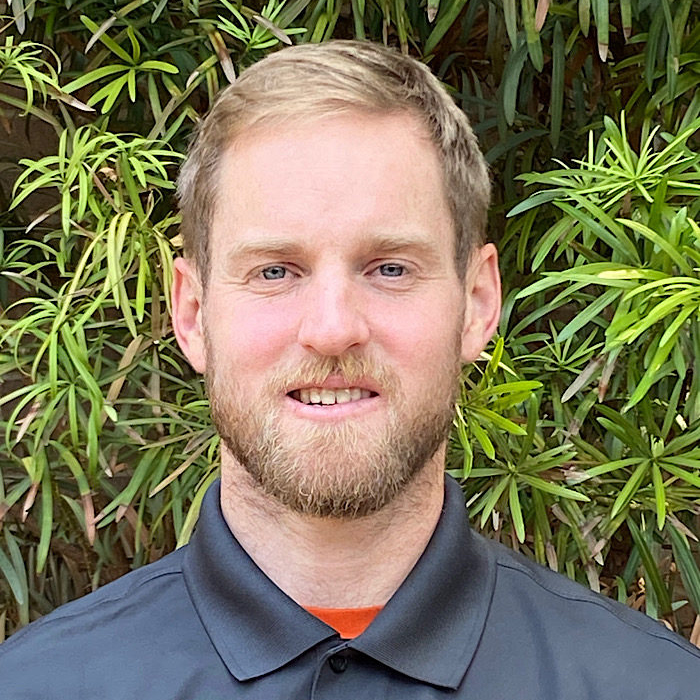 Chris Beattie
Management
Raised in Dallas with an identical twin to boot, I have spent most of my life in the great state of Texas.
I left for five short years to earn a Journalism degree from The University of Kansas — Rock Chalk Jayhawk! — where I also minored in English. Before Einstein, I worked my way up from reporter to managing editor for an area community news outlet.
Now, I spend all my time outside of work with my beautiful wife and our three kiddos. I am very likely the most die-hard fan of all Dallas sports teams you'll ever meet, particularly the Dallas Cowboys, Texas Rangers, and Dallas Mavericks.
Grant Hardison
Management
I was born in Grapevine and raised in Lewisville, and I now reside in Dallas. I graduated from Lewisville High School, where he was All-District as a tight end in football. I then decided to continue my education at Texas State University in San Marcos, before coming back to the Metroplex.
In my free time, he likes to stay busy, hanging out with my girlfriend and goofing around with the guys. When I am not active and playing sports, I spend my downtime watching all of the area sports teams, particularly the Dallas Cowboys and Dallas Stars.
Zachary Krodel
Management
I was born in California but was raised all over the country. I attended school in Louisiana and Texas and graduated from Canyon High.
Following high school, I joined the Navy for four years serving as a Damage Control specialist.
In my free time, I enjoy lifting weights, painting, and playing video games. I am always excited to help you with your move!
Alex J.
Mover
My name is Alex, and I'm a former wildland firefighter. I spent 8 years doing that, then moved down to Dallas from Oregon, where I spent most of my life.
I have a toddler, and he's probably the coolest person out there (next to me of course). Although I'm an absolutely fantastic person in all regards, my biggest strength is my modesty. No one is more humble than me.
I enjoy anything fitness-related, yet eat more than my body should allow. I've been called "such a smart and funny young man" by my mother many times, and I like to believe there's some amount of truth to it.
Andrew K.
Mover
I was born and raised in Texas and have spent most of that time in Dallas-Fort Worth. I graduated from Wylie High School in 2015 and have taken a keen interest in helping others. I have done jobs focused on helping both humans and animals, and I enjoy providing a positive experience. With a preference for hands-on work, I am no stranger to working hard to get the job done.
In my free time, I enjoy exercising, playing with my dog, and cooking. I get the biggest reward out of doing work to help others do things they would have difficulty accomplishing by themselves, and I enjoy the satisfaction of a job well done.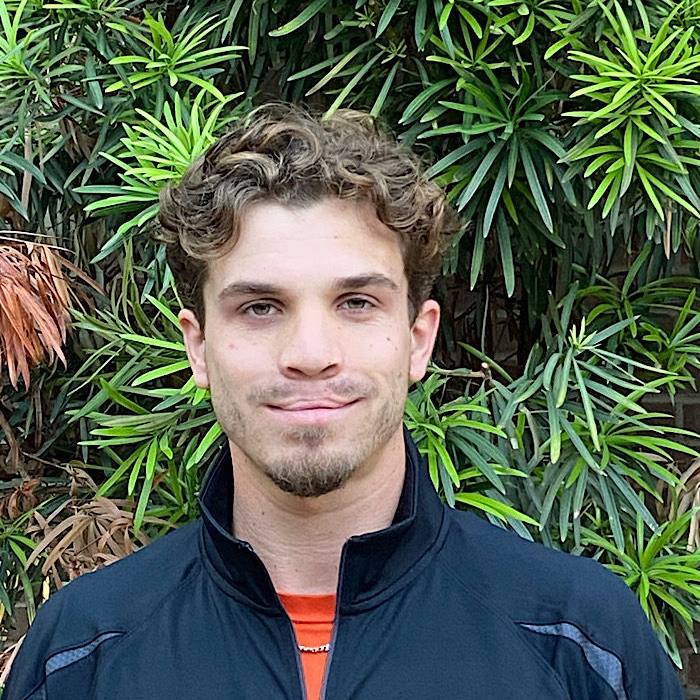 Brennon S.
Mover
I was born and raised right here in Lewisville, Texas, where I was a multi-sport athlete at Lewisville High School. I then attended and graduated from Texas Tech University with a degree in Range Conservation. I am currently pursuing my related master's degree.
When I am not moving for Einstein, I am wakeboarding or cruising on a boat at the lake, working out at the gym, or just hanging out with my girlfriend and friends.
Caleb E.
Mover
My name is Caleb, and I was born in Santa Rosa, Calif., but grew up in Boise, Idaho, where most of my family still lives now. I moved to Texas during high school and graduated from high school in Rockwall.
Shortly after graduating, I took a few college courses and started working for UPS; I quickly got promoted and started managing in the warehouse. While working for UPS, I was also going to North Texas Fire Academy, and graduated from there in early 2021.
I love to be outdoors in my free time. I also play a few instruments and get together with friends to play often. I love working on things:  I've built 6 different motorcycles from dirt bikes to vintage cafe bikes, built all of my furniture through woodworking and welding, and have recently been working on pottery, making bowls and mugs.
Carmalle (CJ) M.
Mover
Hi, my name is Carmalle, but I go by CJ. I was born and raised here in Dallas. I am currently attending Texas A&M in Commerce, where I am studying Human Health Performance.
In my free time, I like to relax and spend my time with family.
Charles (Chuck) B.
Mover
I was born and raised in the small town of champions, Duncanville, Texas. After high school, I pursued a college athletic career at Jackson State University. I then made my way into logistics as a supervisor for UPS.
I believe that any company should strive for service, value, and responsibility. I am passionate about using my talents and abilities to further the kingdom of God by treating customers and coworkers with the same respect I desire.
Connor M.
Mover
I am originally from Carrollton, Texas, and have played basketball most of my life. My successful high school team helped me secure a scholarship to Marist College in Poughkeepsie, New York, where I graduated in 2018 with a degree in psychology and a minor in photography.
After 4 years of playing collegiate basketball, I was selected by Sport Changes Life to live in Ireland for a year playing basketball and studying marketing at a master's level as one of their Victory Scholars. I then acquired my first professional contract playing basketball in Portugal, where the season ended because of COVID-19.
Damion C.
Mover
I was born and raised in New Orleans, La. After graduating high school in 2003, I attended the University of Southern Mississippi. While there, I was a member of the football program all four years and graduated with a degree in Human Resources.
I enjoy anything and all things sports. My love for football, baseball, and basketball allowed me to travel across the U.S., and in 2013, I settled in Texas. I also enjoy hitting the parks and playgrounds with my son, training and teaching him the fundamentals of all sports.
Dorian M.
Mover
My name is Dorian! I grew up all around Dallas-Fort Worth.
My background is working mainly on office spaces. These days, I simply enjoy spending time with my family and making sure that I have the means for them to enjoy life, helping my kids to grow in the areas I've missed, and hanging out with close friends and family.
In my free time, I enjoy playing sports (basketball, football, volleyball) and working towards new goals that I set for myself and for my family.
Garner W.
Mover
My name is Garner, and I was born and raised in Ruston, La. I graduated from Grambling State University with a bachelor's degree in business management, and while attending college, I worked as a secretary's assistant on campus and also served as a substitute teacher. After graduating, I moved to Columbus, Ohio for a short while and later moved back to Louisiana where I worked as a correctional officer for youth.
In my free time, I enjoy playing sports or working out when I can, anything to stay active. In the future, I have plans of becoming an entrepreneur and starting multiple businesses of my own.
Hardik S.
Mover
I grew up in the Dallas area and went to college in College Station. I moved to Austin for a few years after college, and that is where I met my wife. We both moved back to Dallas to start our new journey.
When I am not working, my hobbies include working out, sports, helping out at my temple, and spending time with my wife.
Ian W.
Mover
My name is Ian. I was born on a naval base in Yokosuka, Japan but was raised in Euless, TX. I've lived in other cities along the way, including San Diego, Los Angeles, Portland and San Antonio. I studied Finance at the University of Texas at Arlington and received my Bachelor's degree when I was 20 years old thanks to a lot of summer classes.
In my free time, I follow the NBA very closely. I also enjoy playing basketball, discovering new music, and going to the gym. There was a year I lived without the internet, video games, or TV as a personal challenge. I even replaced my iPhone with my old Motorola RAZR! That year, I spent most of my leisure time at the bookstore reading books mainly on psychology.
Jack D.
Mover
Hello, my name is Jack! I was born and raised right here in Dallas. I went to J.J. Pearce High School in Richardson. After graduation, I attended the U.S. Air Force Academy for a few semesters. I'm a former college football player, and I still love watching the game in my free time. I am currently working on my bachelor's in Biology and plan to try to help solve problems with our environment.
I've worked all over the place but now find myself in the moving industry. I love working with people, and I'm excited to meet some new folks and help them with their move!
Jeff S.
Mover
I grew up in Mansfield, Texas, and have lived in the D-FW area most of my life. I now reside in Arlington with my wife and dogs, all of whom mean the world to me.
I am an outgoing person who enjoys spending time with all of my family and smoking some barbecue for them whenever I get the chance. I'm a die-hard Dallas Cowboys fan who built an entire man-cave decked out in all things Cowboys.
Jeffrey P.
Mover
Hey, my name is Jeffrey. I grew up in the small college town of Hillsboro, Kansas, where I completed most of my education. I have always been interested in sports; therefore, I went to school for exercise science.
I was a personal trainer for 3 years, then started working for a financial firm. I'm a very data-driven person, which led me to both jobs.
I also love being outdoors, which has given me an interest in labor work.
In my spare time, I enjoy playing disc golf, basketball, soccer, and kicking back with the bros. I enjoy being creative and learning.
Jeffrey W.
Mover
I am originally from Shreveport, Louisiana, but grew up in Sulphur Springs here in Texas. I played football and power-lifted all 4 years of high school before graduating in 2014.
I spend most of my free time with my wife and 4-year-old son and friends. The rest of the time, you can find me fishing, being a nerd, and welding.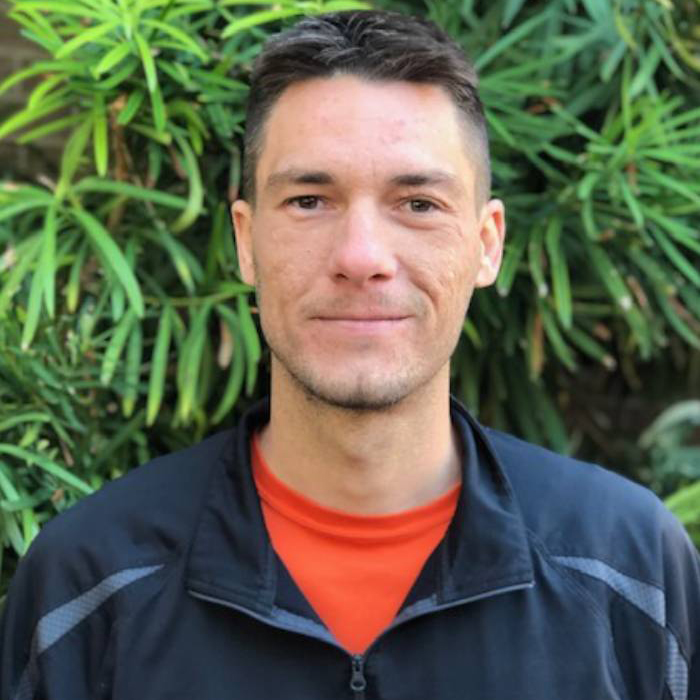 John M.
Mover
Hi, my name is John, and I was born in Dallas and have lived here my whole life. I went to school and graduated from DCCCD with an associate's degree in Arts. I have been in the moving business for more than five years now as I enjoy being very active at work. I hope to own my own business in the future.
I have been into football and baseball since I was very young. I enjoy shooting sports, as well. I spend most of my spare time with family and friends enjoying life.
Joshua D.
Mover
My name is Joshua, and I was born in Dallas but was raised in Mexico City until I was 6. I have been living in Dallas ever since. I am fluent in English and Spanish. In my free time, I like working out and training for soccer.
I currently attend Mountain View Community College, and I also play soccer for my school. I would like to continue my career in sport science. I am a hard-working person who likes to put in the ultimate effort in anything I do.
Landen R.
Mover
Hey, I am Landen. I grew up in Cary, Illinois, and graduated from Prairie Ridge High School. I then went to McHenry County college for a year and got my EMT certification.
From there, I then went into the U.S. Marines Corps and got attached to a unit out in Illinois. While I was in the Marines, I was also working on getting my fire science degree and working as a firefighter.
I like to do home renovation work on mine and others' houses in my spare time.
Landon V.
Mover
I am from Richmond, Va., where I graduated from Monacan High School. Shortly after, I moved to Dallas to experience something new.
I spend my free time with his two cats, Ellie and Trudy, watching basketball and football, being in nature, and hanging out with friends.
Marcus F.
Mover
Hello, my name is Marcus. I grew up in southern California, hopping around cities there like Inglewood, Hawthorne, Compton, and other neighboring towns.
I've been living on my own since I was 17. My favorite thing to do is surf — I used to surf at least 6 days a week, and it is just a happy place.
Professionally, I am well versed in jobs, from retail to food service to construction, and many smaller odd jobs that I have taken over the years.
Marcus P.
Mover
I was born and raised in the Dallas area, and I've played sports my entire life. I enjoy staying active at and outside of work, as I've had numerous stocking and delivery jobs before joining the moving industry.
Even my favorite hobby is researching health and fitness: I spend any free time playing basketball and figuring out new ways to stay physically fit. The rest of my time I spend with my wife and 2 kids.
Pablo J.
Mover
Hey y'all, I'm Pablo!
When I'm not moving people, I'm a Trauma/Burn ICU Registered Nurse at Medical City Plano. I've been in health care for roughly 3 years now, and plan on continuing my education to earn a Master's to transition to a CRNA.
What do I do when I'm not working? You'll find me either in the gym, spending time with my beautiful family, or working on community-related projects. I also enjoy riding 4-wheelers and TTRs with my friends and family.
Tabi E.
Mover
I was raised in Texas and have spent almost my entire life here. I graduated college with a bachelor's degree in exercise science from TWU.
I always strive to stay active whenever possible and enjoy running and working out in my free time, as well as hanging out with my girlfriend and friends when I can. Whenever I get the chance, I am also an avid and passionate gardener who enjoys plants of all kinds.
Tray O.
Mover
Hi, my name is Tray, and I was born and raised in Minden, La., but later ended up here in Dallas. I grew up playing all sports, with a particular love for football.
I'm currently a semi-pro football player, and when I'm not moving or playing football, I like to chill with my girlfriend and my dog. Moving keeps me active and provides an extra, enjoyable workout daily.
Trent H.
Mover
Hi, my name is Trent, and I was born in South Carolina, where I lived until age 9. Then I came to the Dallas area and have been here since.
After high school, I earned my bachelor's degree in Occupational Safety and Health from Southeastern Oklahoma State University.  I've worked a variety of jobs since college, and am still pursuing ways I can make a real difference using my education.
I enjoy spending my free time with family and friends, cooking, working out and watching movies.
Zachary S.
Mover
I was born in and lived near a smaller town named Lewiston in New York for the first 25 years of my life. I am currently pursuing a Bachelor's degree in Mechanical Engineering, on top of already having an associate's in Criminal Justice.
I have traveled all across the country with my fiancé and then made the move to Forney, just outside of Dallas. The move was inspired by our love of warmer weather, more outdoor activities, and the large-hearted people living down in the great state of Texas. I enjoy traveling and hiking with my fiancé and biking whenever I get the chance.