We make moving easy! Our movers are smart, professional, and friendly. Choose Einstein Moving Company in Dallas — it's the smartest move you'll ever make.
Book Your Move Now
Award Winning Service In Dallas!
Ready to schedule your next move? Book with Einstein Moving Company today, it's the smartest move you'll ever make!
Get In Touch With Our Dallas Team
Meet Our Dallas Movers
Allen (Hunter) Joyner
Management
Hunter was born and raised in Fort Worth, Texas. His favorite hobbies are CrossFit, making music, and just about anything outdoors.
He also enjoys meeting new people and using his physicality to help others.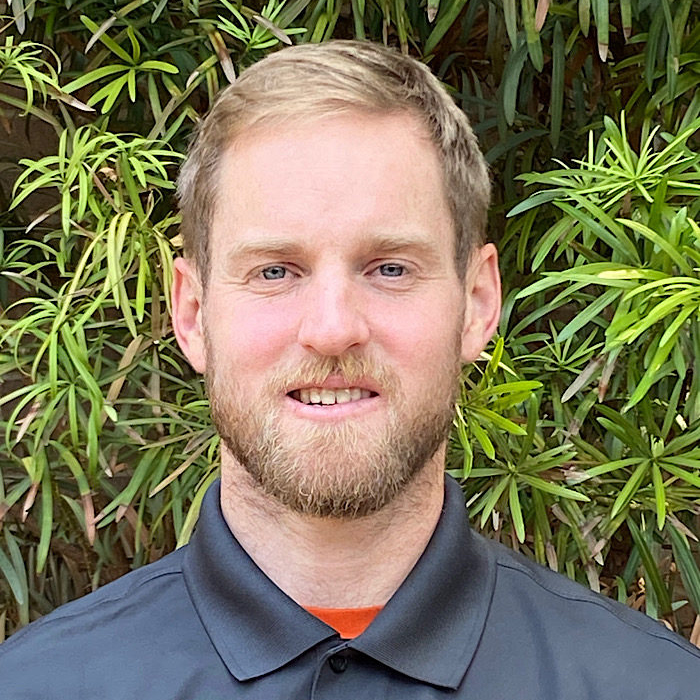 Chris Beattie
Management
Raised in Dallas with an identical twin to boot, I have spent most of my life in the great state of Texas.
I left for five short years to earn a Journalism degree from The University of Kansas — Rock Chalk Jayhawk! — where I also minored in English. Before Einstein, I worked my way up from reporter to managing editor for an area community news outlet.
Now, I spend all my time outside of work with my beautiful wife and our three kiddos. I am very likely the most die-hard fan of all Dallas sports teams you'll ever meet, particularly the Dallas Cowboys, Texas Rangers, and Dallas Mavericks.
Zachary Krodel
Management
I was born in California but was raised all over the country. I attended school in Louisiana and Texas and graduated from Canyon High.
Following high school, I joined the Navy for four years serving as a Damage Control specialist.
In my free time, I enjoy lifting weights, painting, and playing video games. I am always excited to help you with your move!
Adam W.
Mover
I'm Adam! And I am originally from a small town in central New York called West Winfield. I went to college at Genesee and enlisted in the U.S. Army Reserves after graduating high school.
At age 24, I changed my career by switching to active duty for the U.S. Army and was stationed in Fort Polk, La. In 2020, I was deployed to Iraq, then transferred to the National Guard and moved to Dallas.
I live with my girlfriend and our three dogs, Butterz, Penny, and Yankee. I spend my free time "exploring" the culinary delights that the Dallas area has to offer. I am also a major sports fan, and attend several hockey, baseball, and football games a year.
Alex M.
Mover
Hey, everyone, I'm Alex! I was born and raised in Dallas-Fort Worth, and I graduated from Arlington High School.
I went on to study political science at the University of North Texas.
In my free time, I'm a game in every sense: I play all types of games from computer games to card games.
Andrew K.
Mover
I was born and raised in Texas and have spent most of that time in Dallas-Fort Worth. I graduated from Wylie High School in 2015 and have taken a keen interest in helping others. I have done jobs focused on helping both humans and animals, and I enjoy providing a positive experience. With a preference for hands-on work, I am no stranger to working hard to get the job done.
In my free time, I enjoy exercising, playing with my dog, and cooking. I get the biggest reward out of doing work to help others do things they would have difficulty accomplishing by themselves, and I enjoy the satisfaction of a job well done.
Austyn M.
Mover
My name is Austyn, born and raised in California. I moved to Texas in 2020 with my girlfriend. I love music and basketball and whenever I have free time I try to do both as much as possible. Other than that my girlfriend and I love to explore Dallas and find new spots to eat. We have a big German Shepherd so we try to go hiking as often as possible so he can exercise. I got an associates degree in California from Imperial Valley College in Business Administration. I hope one day to finish and get my bachelor's once I decide what I want to major in. I'm the mean time I like moving because it helps me stay in shape and meet cool new people.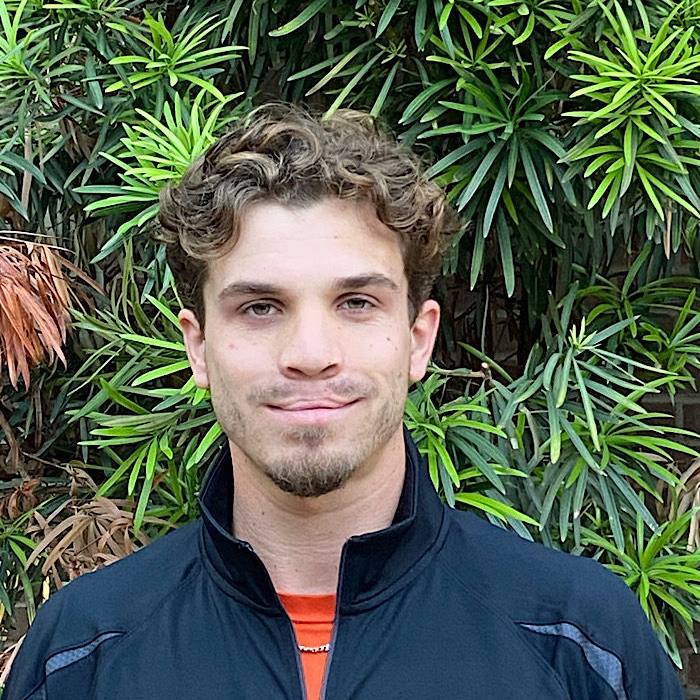 Brennon S.
Mover
I was born and raised right here in Lewisville, Texas, where I was a multi-sport athlete at Lewisville High School. I then attended and graduated from Texas Tech University with a degree in Range Conservation. I am currently pursuing my related master's degree.
When I am not moving for Einstein, I am wakeboarding or cruising on a boat at the lake, working out at the gym, or just hanging out with my girlfriend and friends.
Bryce W.
Mover
Hey, my name is Bryce! I grew up in Grand Rapids, Michigan, where I went to high school.
From there, I attended the University of Minnesota, for which I was the starting tight end on the football team, including multiple games as a team captain. My fellow teammates also elected me to the team's leadership council. I then graduated with a bachelor's degree in psychology.
After college, I began working in the word of recruiting and HR, both in Minneapolis and then in Dallas.
In my free time, I workout and like to take time to be outside with my dog.
Caleb B.
Mover
Hey, I'm Caleb! I grew up in Syracuse, New York. After high school, I attended college at Liberty University in Virginia.
I then lived and worked in the Boston area for 10 years as a personal trainer.
I am a musician and have played guitar most of my life. I am also passionate about health and fitness. In my free time, I love to play music, cook, exercise, or enjoy a TV show. I plan on going back to school for Exercise Science and hope to own my own gym one day!
Carmalle (CJ) M.
Mover
Hi, my name is Carmalle, but I go by CJ. I was born and raised here in Dallas. I am currently attending Texas A&M in Commerce, where I am studying Human Health Performance.
In my free time, I like to relax and spend my time with family.
Charles (Chuck) B.
Mover
I was born and raised in the small town of champions, Duncanville, Texas. After high school, I pursued a college athletic career at Jackson State University. I then made my way into logistics as a supervisor for UPS.
I believe that any company should strive for service, value, and responsibility. I am passionate about using my talents and abilities to further the kingdom of God by treating customers and coworkers with the same respect I desire.
Connor M.
Mover
I am originally from Carrollton, Texas, and have played basketball most of my life. My successful high school team helped me secure a scholarship to Marist College in Poughkeepsie, New York, where I graduated in 2018 with a degree in psychology and a minor in photography.
After 4 years of playing collegiate basketball, I was selected by Sport Changes Life to live in Ireland for a year playing basketball and studying marketing at a master's level as one of their Victory Scholars. I then acquired my first professional contract playing basketball in Portugal, where the season ended because of COVID-19.
Damontay W.
Mover
Hi, my name is Damontay! I grew up in St. Louis, Missouri, and lived there most of my life.
I went to Rockwood Summit High School, home of the Falcons: "Cak, cak." I then attended St. Louis Community College before ultimately moving to the Dallas area to pursue more career opportunities.
My hobbies are playing the occasional video game here and there, going out in nature, and reading the Bible.
Otherwise, when I'm not working or doing any of that, I'm relaxing and envisioning future success in all areas of my life.
Dorian M.
Mover
My name is Dorian! I grew up all around Dallas-Fort Worth.
My background is working mainly on office spaces. These days, I simply enjoy spending time with my family and making sure that I have the means for them to enjoy life, helping my kids to grow in the areas I've missed, and hanging out with close friends and family.
In my free time, I enjoy playing sports (basketball, football, volleyball) and working towards new goals that I set for myself and for my family.
Eduardo T.
Mover
Hi, my name is Eduardo! I grew up in Grand Prairie, where I went to Grand Prairie High School. I then studied business management in college before joining the work force.
I've spent most of my career to this point working labor jobs in maintenance, shipping, and utilities.
I like to watch football and basketball in my free time. Otherwise, I'm a family man who spends the majority of such time with my young son.
Garrett P.
Mover
Born and raised in Burleson, Texas, I moved to Nebraska because I was offered a powerlifting scholarship at Midland University in Fremont, NE. At Midland I would go on to become a national champion and a 3 time All-American. I graduated with a bachelors in Human Performance, and am currently pursuing my Master's in Sports Administration. I was also a coach on Midland's Powerlifting team and helped the team win 8 national titles and sweep nationals 2 years in a row.
Hayden H.
Mover
Colorado born and Texas raised. I am a freelance Drone pilot on my free time and I love to watch the Rangers and Stars games.
Ian W.
Mover
My name is Ian. I was born on a naval base in Yokosuka, Japan but was raised in Euless, TX. I've lived in other cities along the way, including San Diego, Los Angeles, Portland and San Antonio. I studied Finance at the University of Texas at Arlington and received my Bachelor's degree when I was 20 years old thanks to a lot of summer classes.
In my free time, I follow the NBA very closely. I also enjoy playing basketball, discovering new music, and going to the gym. There was a year I lived without the internet, video games, or TV as a personal challenge. I even replaced my iPhone with my old Motorola RAZR! That year, I spent most of my leisure time at the bookstore reading books mainly on psychology.
Jack W.
Mover
Hi, my name is Jack Watson. I grew up in the Richardson/North Dallas area and have lived here my whole life. I went to J.J. Pearce High School and graduated. Then I went to Blinn College in Bryan, Texas for two years. I decided I wanted to become a pilot so I dropped out of college, began working for Callbox Storage and Moving for about 4 years saving up money to afford flight school. I now have my private pilots license, my instrument rating, and I'm currently almost through with getting my commercial license. I plan on becoming a flight instructor and then hopefully head to the airlines.
Jason E.
Mover
Hi I am Jason, I moved to Texas from Pennsylvania. I grew up playing sports, baseball was my #1 sport that I played for 10 years. I was in the Marine Corps for 5 years, 2 years as a dog handler. Some of my hobbies are going for walks with my family, camping and playing Xbox.
Jaylan G.
Mover
Hey, what's up!? My name is Jaylan, better known as Jay. I recently moved from Atlanta, but I am originally from Romulus, Michigan, which is about 25 minutes from Detroit.
I have a passion for photography and videography, and through that, I run a photo booth business.
In my free time, I love to travel. Traveling is one of the main things I love to do just because I love learning about and understanding different cultures.
Jerry N.
Mover
Hey, my name is Jerry! I grew up in Illinois in a smaller town outside of Chicago. At age 17, I left home to pursue a life in Texas, and landed in the Dallas-Fort Worth area. I am a people person -- I try to get along with everyone! I've done a multitude of hands-on jobs including retail, line cook, and warehouse work. My strong suits are going above and beyond to make sure I do my job the right way and working with my team with good communication. I pride myself in putting in great work and having dedication to my job. In my spare time, I'm often recording music, shooting music videos, and spending time with my kids. We like to play video games and watch movies and TV shows together.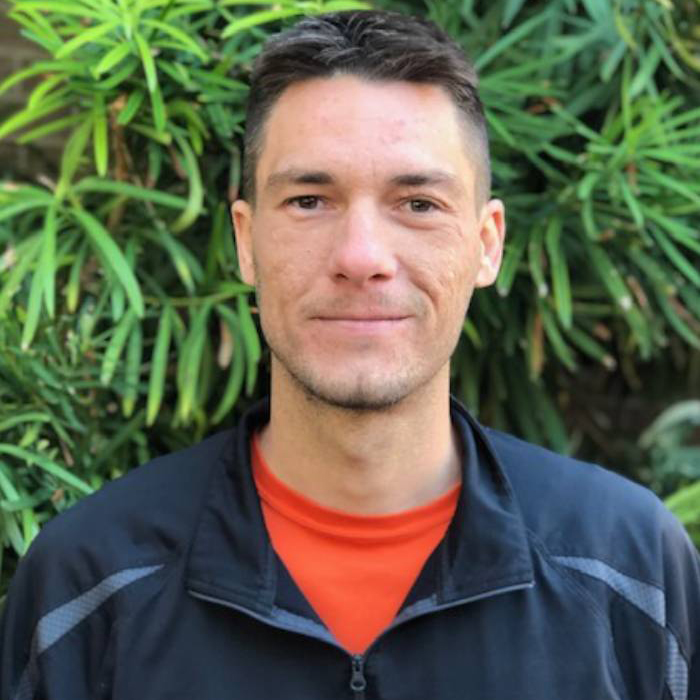 John M.
Mover
Hi, my name is John, and I was born in Dallas and have lived here my whole life. I went to school and graduated from DCCCD with an associate's degree in Arts. I have been in the moving business for more than five years now as I enjoy being very active at work. I hope to own my own business in the future.
I have been into football and baseball since I was very young. I enjoy shooting sports, as well. I spend most of my spare time with family and friends enjoying life.
Johnnie B.
Mover
Hi everyone! My name is Johnnie, and I am from Sumter, South Carolina. After high school, I played football at North Carolina A&T State University and attended there for my undergraduate and graduate programs. I then came to Dallas and worked for a civil engineering company. In my free time, I like to play basketball, skate, play video games, travel, and just enjoy life. A fun fact about me: I learned how to ride horseback at age 5 -- so coming to Texas, I feel like I fit right in!
Joshua D.
Mover
My name is Joshua, and I was born in Dallas but was raised in Mexico City until I was 6. I have been living in Dallas ever since. I am fluent in English and Spanish. In my free time, I like working out and training for soccer.
I currently attend Mountain View Community College, and I also play soccer for my school. I would like to continue my career in sport science. I am a hard-working person who likes to put in the ultimate effort in anything I do.
Jourdain R.
Mover
Hi, I'm Jourdain! Born and raised in Minneapolis, Minn., I've lived in Wisconsin, North Dakota, and Missouri. I moved to Texas several years ago.
I like to spend my time doing outdoor activities, like swimming, going to the beach, and riding my electric mountain bike.
Sky diving and shark diving are two things I still want to do.
Juan L.
Mover
My name is Juan, and I grew up in Pleasant Grove in Mesquite, where I graduated from Mesquite High School. I then got my associate's degree from ITT Tech, but have been in sales for most of my working career.
In my free time, I like to take my dog out to various dog parks, and we go on the occasional jog. My girlfriend and I enjoy going to different cities and exploring different communities. We went to Chicago, Orlando, Tampa, and Myrtle Beach all in one year recently.
Kenny E.
Mover
Hey, I'm Kenny! I was born in Atlanta then moved to Miami when I was 10 years old. After college, I moved to Plano in the Dallas area.
I attended Miami Dade College and Florida International University as a business management major.
Hobbies I have are streaming, working out, and playing basketball. What you would most likely catch me doing in my free time is basketball or Door Dash. I also am often playing with my two dogs, sibling Shiba Inus named Simba and Dior.
Koron D.
Mover
What's up! I'm Koron. I grew up in Cleveland, Ohio. I played football and basketball all throughout high school, and decided to try something new and moved to Fort Worth, Texas where I attended TCU. After receiving my bachelor's degree in Strategic Communication in the winter of 2021, I worked in the mortgage industry as a loan officer in North Dallas. That's right, I know all about those interest rates!
In my free time, I enjoy producing and creating music, spending time with family and friends, playing video games, watching sports, and working out. I love to stay active and try new things.
Landon V.
Mover
I am from Richmond, Va., where I graduated from Monacan High School. Shortly after, I moved to Dallas to experience something new.
I spend my free time with his two cats, Ellie and Trudy, watching basketball and football, being in nature, and hanging out with friends.
Pablo J.
Mover
Hey y'all, I'm Pablo!
When I'm not moving people, I'm a Trauma/Burn ICU Registered Nurse at Medical City Plano. I've been in health care for roughly 3 years now, and plan on continuing my education to earn a Master's to transition to a CRNA.
What do I do when I'm not working? You'll find me either in the gym, spending time with my beautiful family, or working on community-related projects. I also enjoy riding 4-wheelers and TTRs with my friends and family.
Shawn E.
Mover
Hi I'm Shawn and I was born in Irving and grew up in the Lewisville area! After graduating high school I went to work full time while being a part time student in community college. I stopped going to college after a year, realizing I had no idea what I would like to major in at the time. I was given a job offer in southern California and moved there for about three years! Recently I've moved closer to my mother to help her get her home back into shape, and chase my dream of starting a home remodeling business of my own!
Tabi E.
Mover
I was raised in Texas and have spent almost my entire life here. I graduated college with a bachelor's degree in exercise science from TWU.
I always strive to stay active whenever possible and enjoy running and working out in my free time, as well as hanging out with my girlfriend and friends when I can. Whenever I get the chance, I am also an avid and passionate gardener who enjoys plants of all kinds.
Victor C.
Mover
Hey, I'm Victor! I grew up in Maryland and loved the cold winters there. I came to Texas to be closer to family, and graduated from Irving High School.
Career-wise, I've spent the majority of my adulthood in restaurant management. I like to try to pick up a book in my free time and love trying new foods!
I am always pushing to become the version of myself I picture 5 years from now.
Zachary S.
Mover
I was born in and lived near a smaller town named Lewiston in New York for the first 25 years of my life. I am currently pursuing a Bachelor's degree in Mechanical Engineering, on top of already having an associate's in Criminal Justice.
I have traveled all across the country with my fiancé and then made the move to Forney, just outside of Dallas. The move was inspired by our love of warmer weather, more outdoor activities, and the large-hearted people living down in the great state of Texas. I enjoy traveling and hiking with my fiancé and biking whenever I get the chance.