We make moving easy! Our movers are smart, professional, and friendly. Choose Einstein Moving Company in Dallas — it's the smartest move you'll ever make.
Book Your Move Now
Award Winning Service In Dallas!
Looking For A Quality Moving Company In Dallas?
We first came to Dallas in 2015, with one truck and two movers. Since then, we have been growing rapidly — just like the city itself! As Dallas has grown, our moving company has grown with it and we are proud to have brought our unique brand of customer service and years of experience to the Dallas area.
Ready to schedule your next move? Book with Einstein Moving Company today, it's the smartest move you'll ever make!
Our Dallas Moving Company Reviews
Get In Touch With Our Dallas Team
Why Our Movers Love Dallas
There were (and still are) lots of people moving to Dallas. A booming economy, crazy high job growth and a city focused on revitalizing its downtown have made Dallas an irresistible location for many. If you are a sports fan, Dallas may be the best spot in Texas for you! With the Dallas Cowboys, Dallas Mavericks, Dallas Stars, the Texas Rangers, and the Dallas FC, Dallas has a professional sports team in every major sport.
With Touching Collin, Denton, Kaufman, Rockwall and of course, Dallas counties, our city is massive. Still, whether you are moving up 75 into the burbs of McKinney or Fort Worth, moving into a fancy new apartment in Uptown, or just need some stuff moved around your Highland Park home, our Dallas movers have the skills and knowledge to make your experience one that is not only easy but stress-free and enjoyable.
Meet Our Dallas Movers
Allen (Hunter) Joyner
Management
I'm Hunter, a Fort Worth, Texas native through and through. My roots run deep in this bustling Texan city, where I've grown up soaking in its unique energy and culture. When it comes to hobbies, I'm all about embracing a variety of passions that keep life exciting.
Fitness isn't just a routine for me; it's a way of life. Whether it's pumping iron at the gym or hitting the trails for a run, the exhilaration of pushing my physical limits is something I crave. But it's not all sweat and hard work – I also have a competitive side that comes to life in any kind of game. Whether it's a strategic board game night with friends or a friendly match on the field, I'm in my element when the spirit of competition is alive.
The great outdoors is my playground. There's something magical about immersing myself in nature – from hiking scenic trails that lead to breathtaking vistas to camping out under a sky studded with stars. The connection to the natural world renews my soul and brings a sense of balance to my life.
Meeting new people is where my social side shines. Every person has a story to share, and I thrive on connecting with individuals from all walks of life. It's not just about forging friendships; it's about finding those moments of understanding and empathy that make us all human. Using my physical abilities to assist others is a fulfilling endeavor. Whether it's helping a friend move or lending a hand in community projects, I believe in the power of action to make a difference.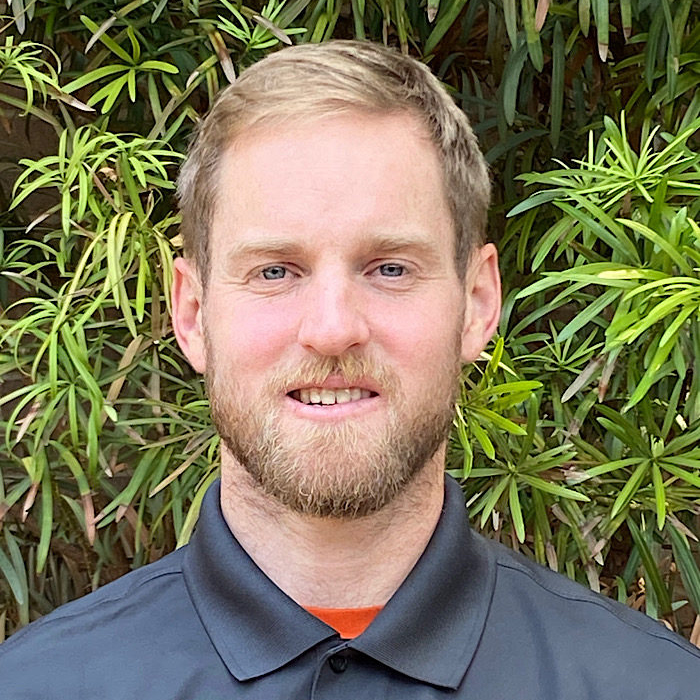 Chris Beattie
Management
Raised in Dallas with an identical twin to boot, I have spent most of my life in the great state of Texas.
I left for five short years to earn a Journalism degree from The University of Kansas — Rock Chalk Jayhawk! — where I also minored in English. Before Einstein, I worked my way up from reporter to managing editor for an area community news outlet.
Now, I spend all my time outside of work with my beautiful wife and our three kiddos. I am very likely the most die-hard fan of all Dallas sports teams you'll ever meet, particularly the Dallas Cowboys, Texas Rangers, and Dallas Mavericks.
Grant Hardison
Management
I was born in Grapevine and raised in Lewisville, and I now reside in Dallas. I graduated from Lewisville High School, where I was All-District as a tight end in football. I then decided to continue my education at Texas State University in San Marcos, before coming back to the Metroplex.
In my free time, I like to stay busy hanging out with my girlfriend and goofing around with the guys. When I am not active and playing sports, I spend my downtime watching all of the area sports teams, particularly the Dallas Cowboys and Dallas Stars.
Alec B.
Mover
My name is Alec. I'm originally from Michigan, but I've spent most of my life in North Texas. I moved around a lot due to being an Army brat and I'm grateful for the unique experiences it gave me. I graduated High School in a small town called Sanger, Tx. I joined the Army after graduating, and though I wanted to make a career out of the military, but it didn't go as planned due to an injury. Because of that, I'm now pursuing becoming a pilot! When one door closes, many doors open. In my free time I enjoy flying and building drones. I've always been fascinated by them and like to see what's possible. Outside of that, I also enjoy cliff diving, riding dirt bikes, hiking on long nature trails, and most importantly, spending time with my wife and daughter. We are often doing something with nature, or one of the many sports or activities my daughter loves to take part in.
Anthony E.
Mover
My name is Anthony, I was born in New York but raised in Virginia. We moved to Texas in 2011 due to a job relocation and I quickly realized Dallas is the best spot for me to be in. The culture and quality of life here is hard to beat! Recently I was an operations manager within the moving industry and have 3 years experience as a lead mover. I come from a background of construction, so I am not shy to hard work, or the elements. Professionally I love to see others succeed and make sure client satisfaction is #1. Nothing feels better than helping our customers successfully navigate one of the most stressful events in their lives. Personally in my free time I enjoy working out, playing video games and spending time with my girlfriend and dog. Whether its going to a park or hanging out by a lake, we're always doing something outdoors trying to stay active!
Austyn M.
Mover
My name is Austyn, born and raised in California. I moved to Texas in 2020 with my girlfriend. I love music and basketball and whenever I have free time I try to do both as much as possible. Other than that my girlfriend and I love to explore Dallas and find new spots to eat. We have a big German Shepherd so we try to go hiking as often as possible so he can exercise. I got an associates degree in California from Imperial Valley College in Business Administration. I hope one day to finish and get my bachelor's once I decide what I want to major in. I'm the mean time I like moving because it helps me stay in shape and meet cool new people.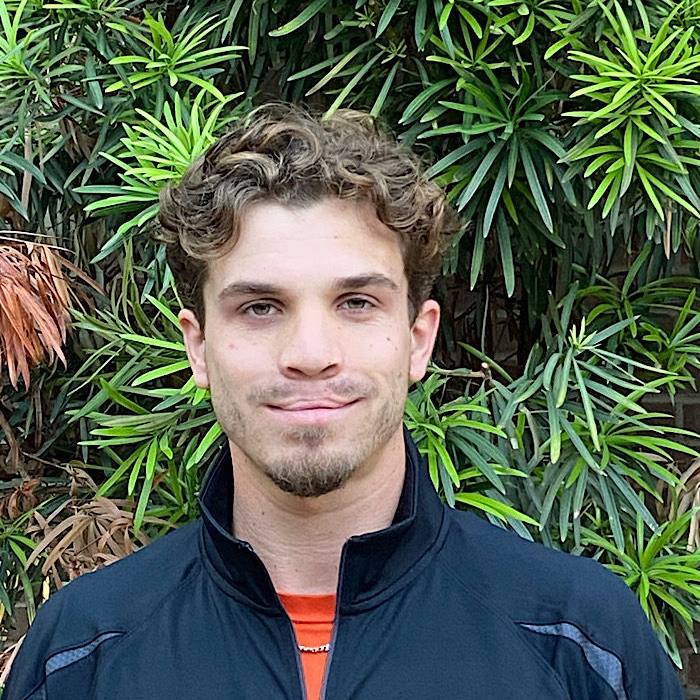 Brennon S.
Mover
I was born and raised right here in Lewisville, Texas, where I was a multi-sport athlete at Lewisville High School. I then attended and graduated from Texas Tech University with a degree in Range Conservation. I am currently pursuing my related master's degree.
When I am not moving for Einstein, I am wakeboarding or cruising on a boat at the lake, working out at the gym, or just hanging out with my girlfriend and friends.
Bryce W.
Mover
Hey, my name is Bryce! I grew up in Grand Rapids, Michigan, where I went to high school.
From there, I attended the University of Minnesota, for which I was the starting tight end on the football team, including multiple games as a team captain. My fellow teammates also elected me to the team's leadership council. I then graduated with a bachelor's degree in psychology.
After college, I began working in the word of recruiting and HR, both in Minneapolis and then in Dallas.
In my free time, I workout and like to take time to be outside with my dog.
Charles (Chuck) B.
Mover
I was born and raised in the small town of champions, Duncanville, Texas. After high school, I pursued a college athletic career at Jackson State University. I then made my way into logistics as a supervisor for UPS.
I believe that any company should strive for service, value, and responsibility. I am passionate about using my talents and abilities to further the kingdom of God by treating customers and coworkers with the same respect I desire.
Connor M.
Mover
I am originally from Carrollton, Texas, and have played basketball most of my life. My successful high school team helped me secure a scholarship to Marist College in Poughkeepsie, New York, where I graduated in 2018 with a degree in psychology and a minor in photography.
After 4 years of playing collegiate basketball, I was selected by Sport Changes Life to live in Ireland for a year playing basketball and studying marketing at a master's level as one of their Victory Scholars. I then acquired my first professional contract playing basketball in Portugal, where the season ended because of COVID-19.
Damion C.
Mover
Hey, name is Damion! I was born in New Orleans, La., and grew up there playing multiple sports throughout high school. I went on to play football at the University of Southern Mississippi. I graduated from there with a bachelor's degree in Human Resources Management. After college, I moved to Texas and began working and settling in the Dallas area. I still love all sports and most enjoy playing baseball, basketball, and football. When I'm not working or playing and watching sports, I'm spending time with my wife and our 3 kids. Our 2 oldest ones inherited the same athletic passion, so much of that time is now watching them do the same.
Eduardo T.
Mover
Hi, my name is Eduardo! I grew up in Grand Prairie, where I went to Grand Prairie High School. I then studied business management in college before joining the work force.
I've spent most of my career to this point working labor jobs in maintenance, shipping, and utilities.
I like to watch football and basketball in my free time. Otherwise, I'm a family man who spends the majority of such time with my young son.
Garrett P.
Mover
Born and raised in Burleson, Texas, I moved to Nebraska because I was offered a powerlifting scholarship at Midland University in Fremont, NE. At Midland I would go on to become a national champion and a 3 time All-American. I graduated with a bachelors in Human Performance, and am currently pursuing my Master's in Sports Administration. I was also a coach on Midland's Powerlifting team and helped the team win 8 national titles and sweep nationals 2 years in a row.
Hayden H.
Mover
Hey there, I'm Hayden! Born in Oklahoma, but raised between there and Texas, I still consider myself a Texan! I graduated from Blanchard High School in Oklahoma, then attended community college before making my way back to the Lone Star State. I've done all sorts of labor work including derrick hand, welding, and pipe-fitting. Before Einstein, i was a pump down supervisor out in the oil fields in Midland, Texas. All 3 of my brothers and I eventually relocated to the D-FW area. I love sports and any physical activities, especially moving people's stuff! Outside of work and working out, I spend time with my two English bulldogs that are more like water buffaloes.
Jack W.
Mover
Hi, my name is Jack. I grew up in the Richardson/North Dallas area and have lived here my whole life. I went to J.J. Pearce High School and graduated. Then I went to Blinn College in Bryan, Texas for two years.
I decided I wanted to become a pilot so I dropped out of college, began working for Callbox Storage and Moving for about 4 years saving up money to afford flight school. I now have my private pilots license, my instrument rating, and I'm currently almost through with getting my commercial license. I plan on becoming a flight instructor and then hopefully head to the airlines.
Jake C.
Mover
Greetings, I'm Jacob, hailing proudly from charming Mackinaw, IL. Growing up in a spirited household with three siblings, competition became my way of life. Sports and rivalry ignited my passion for fitness, which I turned into a pursuit of higher education at Western Illinois University. Armed with a degree in exercise science, my aspiration to empower others to better their physical well-being found its purpose.
Personal training is my calling, guiding people to surpass their goals and transform their lives. The gratification of witnessing their journey fuels my fire. Amid coaching, I maintain my own commitment to fitness, pushing limits in the gym and finding balance in moments shared with my remarkable girlfriend. Beyond this, I extend my skills as a handyman to the DFW area, enhancing living spaces for others.
Jamarcus M.
Mover
I'm a Texan at heart, born in Houston but raised for much of my life in Georgia. However, destiny led me back to Texas a few years ago, and being back in the DFW area feels like a true homecoming. From early on, football was my calling, shaping my childhood and high school years. The field was my second home, and my passion for sports has only grown stronger.
Beyond my athletic pursuits, I've found a deep calling in assisting others with their health and wellness journeys. The satisfaction of helping people reach their fitness goals is immeasurable. My devotion to this extends to my own lifestyle, as I dedicate my free time to working out and staying active. It's even more rewarding when I can share these activities with my family, finding new ways to bond while staying healthy.
I'm a firm believer in the power of sports, the magic of fitness, and the joy of family connections. From Texas to Georgia and back, my journey has been a tapestry of experiences that fuel my desire to live a healthy, active, and fulfilling life.
Jerry N.
Mover
Hey, my name is Jerry! I grew up in Illinois in a smaller town outside of Chicago. At age 17, I left home to pursue a life in Texas, and landed in the Dallas-Fort Worth area. I am a people person -- I try to get along with everyone! I've done a multitude of hands-on jobs including retail, line cook, and warehouse work. My strong suits are going above and beyond to make sure I do my job the right way and working with my team with good communication. I pride myself in putting in great work and having dedication to my job. In my spare time, I'm often recording music, shooting music videos, and spending time with my kids. We like to play video games and watch movies and TV shows together.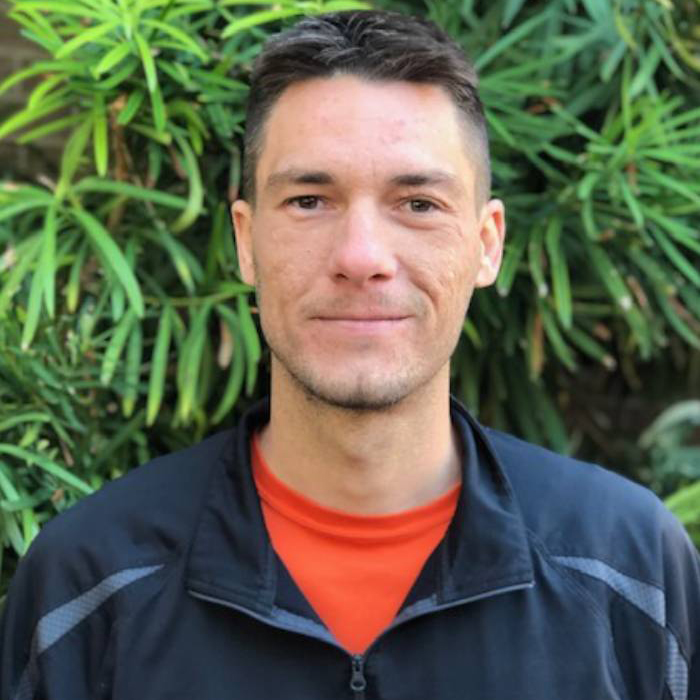 John M.
Mover
Hi, my name is John, and I was born in Dallas and have lived here my whole life. I went to school and graduated from DCCCD with an associate's degree in Arts. I have been in the moving business for more than five years now as I enjoy being very active at work. I hope to own my own business in the future.
I have been into football and baseball since I was very young. I enjoy shooting sports, as well. I spend most of my spare time with family and friends enjoying life.
Joshua D.
Mover
My name is Joshua, and I was born in Dallas but was raised in Mexico City until I was 6. I have been living in Dallas ever since. I am fluent in English and Spanish. In my free time, I like working out and training for soccer.
I currently attend Mountain View Community College, and I also play soccer for my school. I would like to continue my career in sport science. I am a hard-working person who likes to put in the ultimate effort in anything I do.
Jourdain R.
Mover
Hi, I'm Jourdain! Born and raised in Minneapolis, Minn., I've lived in Wisconsin, North Dakota, and Missouri. I moved to Texas several years ago.
I like to spend my time doing outdoor activities, like swimming, going to the beach, and riding my electric mountain bike.
Sky diving and shark diving are two things I still want to do.
Kenny E.
Mover
Hey, I'm Kenny! I was born in Atlanta then moved to Miami when I was 10 years old. After college, I moved to Plano in the Dallas area.
I attended Miami Dade College and Florida International University as a business management major.
Hobbies I have are streaming, working out, and playing basketball. What you would most likely catch me doing in my free time is basketball or Door Dash. I also am often playing with my two dogs, sibling Shiba Inus named Simba and Dior.
Koron D.
Mover
What's up! I'm Koron. I grew up in Cleveland, Ohio. I played football and basketball all throughout high school, and decided to try something new and moved to Fort Worth, Texas where I attended TCU. After receiving my bachelor's degree in Strategic Communication in the winter of 2021, I worked in the mortgage industry as a loan officer in North Dallas. That's right, I know all about those interest rates!
In my free time, I enjoy producing and creating music, spending time with family and friends, playing video games, watching sports, and working out. I love to stay active and try new things.
Landon V.
Mover
I am from Richmond, Va., where I graduated from Monacan High School. Shortly after, I moved to Dallas to experience something new.
I spend my free time with his two cats, Ellie and Trudy, watching basketball and football, being in nature, and hanging out with friends.
Lucas I.
Mover
Hey, I'm Lucas! I grew up in Placerville, California, and graduated from Mountain View High School in El Dorado, also in California. Upon migrating north to Oregon, I immediately joined the work force and have spent most of my career in commercial carpet cleaning, laying tile, and upholstery. In my free time, I like to read, watch TV with my fiancé, explore new places and try new foods from those places. I always stay active and also keep myself busy with a passion for various reptiles. I love to be in a challenging work environment that keeps me physically and mentally stimulated. I thrive in a team-based culture around like-minded people who continually strive to push each other forward in a positive direction.
Michael L.
Mover
My name is Michael Lacy, and I was born in Dallas, Texas in November 1990, which makes me 32 years old. Initially moving around the Dallas area, my family eventually settled in Little Elm, Texas, where I attended school and actively participated in basketball and football. Growing up with my mother, stepfather, and three siblings, I held the position of the eldest, which naturally led me to be quite assertive. However, after my sophomore year, I moved and graduated from The Colony High School. Nowadays, I reside in North Dallas, enjoying my time by frequenting the local gym, playing basketball, lifting weights, and nurturing my passion for cutting hair (ironically, even though I am bald). In addition to that, I find joy in playing video games and cherishing moments spent with my family. As a devoted sports enthusiast, I ardently support all Dallas teams, with a special fondness for the Cowboys and the Mavericks, though my favorite players from my childhood belonged to different teams—quite amusing, right? Overall, my life revolves around a blend of sports, fitness, family bonding, and pursuing my interests, ensuring that each day is fulfilling and enjoyable.
Nicholas T.
Mover
Nick was born in Coeur d'Alene, Idaho, and completed his education at Coeur d'Alene High School in 2009. Subsequently, he ventured to Portland, Oregon, to pursue his passion for drumming professionally, embarking on numerous tours across the US, Japan, Australia, and the UK. While progressing in his career, he traversed through various cities, including Denver and Las Vegas, where he serendipitously encountered his wonderful wife, Aly. From there, they made a brief stop in Nashville before eventually settling down in Dallas for the long term. Their delightful family includes a golden retriever named Pupperoni and an adorable kitten named Ahri, adding warmth to their household. Despite his busy life, Nick continues to dedicate time to music production while skillfully playing the drums and guitar.
Shawn E.
Mover
Hi I'm Shawn and I was born in Irving and grew up in the Lewisville area! After graduating high school I went to work full time while being a part time student in community college. I stopped going to college after a year, realizing I had no idea what I would like to major in at the time. I was given a job offer in southern California and moved there for about three years! Recently I've moved closer to my mother to help her get her home back into shape, and chase my dream of starting a home remodeling business of my own!
Tabi E.
Mover
I was raised in Texas and have spent almost my entire life here. I graduated college with a bachelor's degree in exercise science from TWU.
I always strive to stay active whenever possible and enjoy running and working out in my free time, as well as hanging out with my girlfriend and friends when I can. Whenever I get the chance, I am also an avid and passionate gardener who enjoys plants of all kinds.
Tyler C.
Mover
I'm Tyler, a product of North Mississippi, situated just an hour away from Tennessee's border. This corner of the country has been my home since birth, shaping my identity and perspective. Within the fabric of my life, a few key threads stand out – sports, music, the gym, and the thrill of exploration.
Sports have been more than just a pastime for me; they've been a passion that's fueled countless memories. From the adrenaline of competition to the camaraderie forged on the field, sports have enriched my life in ways words can hardly capture. Beyond the realm of sports, music forms another cornerstone of my existence. Whether it's the rhythm of a favorite song setting the pace for my day or the lyrics of a poignant track resonating with my emotions, music's ability to connect on a deeper level is truly magical.
Maintaining a healthy lifestyle is paramount, and the gym is my sanctuary. The iron, the sweat, and the dedication are all part of a ritual that keeps me physically and mentally fit. When life grants me the gift of time, I embark on journeys to explore new places. There's an indescribable thrill in experiencing new cultures, cuisines, and landscapes, reminding me of the vastness and diversity of our world
Tyler C.
Mover
I'm a product of diverse roots, originating out of Minneapolis, Minnesota. My formative years were spent there until I was around 9, at which point my family and I made the move to Texas in 2007. Since then, the Lone Star State has become my true home, shaping my experiences and aspirations.
In my leisure time, I gravitate towards the things that bring me joy and connection. Hanging out with friends and family, sharing laughter and meaningful moments, forms an integral part of my life. I'm also a fan of outdoor adventures, whether it's exploring nature with my dog on hikes or unwinding by the serene embrace of a lake.
On the professional front, my journey has taken me through various roles. Warehouses like Amazon and Bed Bath & Beyond have been part of my experience, each contributing to my skill set and work ethic. However, a recent role as a restoration technician stands out as a personal favorite. The satisfaction of assisting those in need, contributing to the community, and leaving customers satisfied at the end of the day is deeply fulfilling.
Victor C.
Mover
Hey, I'm Victor! I grew up in Maryland and loved the cold winters there. I came to Texas to be closer to family, and graduated from Irving High School.
Career-wise, I've spent the majority of my adulthood in restaurant management. I like to try to pick up a book in my free time and love trying new foods!
I am always pushing to become the version of myself I picture 5 years from now.
Zachary S.
Mover
I was born in and lived near a smaller town named Lewiston in New York for the first 25 years of my life. I am currently pursuing a Bachelor's degree in Mechanical Engineering, on top of already having an associate's in Criminal Justice.
I have traveled all across the country with my fiancé and then made the move to Forney, just outside of Dallas. The move was inspired by our love of warmer weather, more outdoor activities, and the large-hearted people living down in the great state of Texas. I enjoy traveling and hiking with my fiancé and biking whenever I get the chance.
How We Help Our Local Dallas Community
We're always up to lend a helping hand — might be why we're a moving company! Here are a few of the local non-profit organizations we're involved with:
Central Texas Food Bank
Our Dallas team helped support the Central Texas Foodbank by coordinating the pickup and drop off of non-perishable food items with our moving trucks for those affected by COVID-19.
Eden Reforestation Project
Our Dallas team, along with our other five locations has committed to planting four trees for every move we do since July 2, 2020! Every move we book, no matter how big or how small, will help offset our carbon emissions and build healthier forests.
If you're interested in learning more about the Eden Reforestation Project, visit their site.