Make your move in Garland, the smartest move you'll ever make! Our professional movers are eager to help make your move to or from Garland, TX as smooth as possible.
Book Your Move Now
Award Winning Moving Services, Now In Garland!
One of the Top 10 Movers In DFW!
#1 Movers in Dallas
Gold in Best in DWF by The Dallas Morning News
Best in Dallas/Fort Worth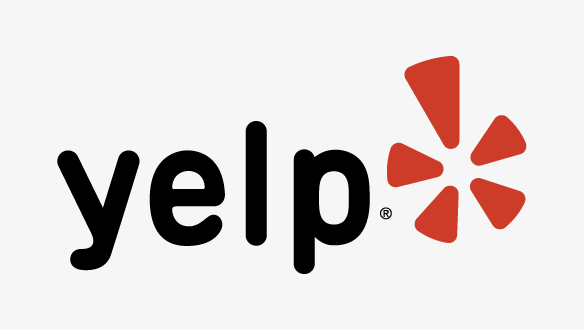 One of the Top 10 Movers in the Garland Area!
Check Us Out
Looking For A Quality Moving Company In Or Near Garland, TX?
We first provided our excellent moving services to the residents of Dallas in 2015, with one truck and two movers. Our moving company has since grown to include all areas of the DFW including Fort Worth, McKinney, and Garland!
Our Garland movers are eager to get you moved into your new home, apartment, office, or dorm room as soon as possible.
Ready to schedule your next move? Book with Einstein Moving Company today, it's the smartest move you'll ever make!
Get In Touch With Our Garland Team
Why Our Movers Love Garland
Our movers love Garland for its diversity and unique restaurant scene. You're guaranteed to find something delicious, no matter what food you're in the mood for. Not only is the food scene a hidden gem, but the diversity of the Garland community makes for the best local markets and festivals year-round.
Garland also hits the nostalgia soft spot with classic movie showings at the Plaza Theatre. If shopping is your thing, the Firewheel Town Centre is a great place for unique boutiques — and it's extra festive around the holidays! But, Garland isn't just for tourists. If you're looking for a laid-back, peaceful, and inclusive home environment, our movers are proud to recommend Garland.
Meet Our Garland Movers
Joseph (Terrel) McReynolds
Management
Terrel grew up in Lubbock, TX where he attended Lubbock Christian University followed by Wayland Baptist University. Terrel went on to open his own CrossFit gym in Lubbock then went on to become a police officer. In 2016 Terrel decided to make the move to the DFW area looking for new adventures and opened a firearm training company with 2 of his close friends.
When Terrel is not working he enjoys reading, working out, learning new skills, spending time outdoors and getting as much quality time with his family as possible.
Alex J.
Mover
My name is Alex, and I'm a former wildland firefighter. I spent 8 years doing that, then moved down to Dallas from Oregon, where I spent most of my life.
I have a toddler, and he's probably the coolest person out there (next to me of course). Although I'm an absolutely fantastic person in all regards, my biggest strength is my modesty. No one is more humble than me.
I enjoy anything fitness-related, yet eat more than my body should allow. I've been called "such a smart and funny young man" by my mother many times, and I like to believe there's some amount of truth to it.
Garrett B.
Mover
Garrett grew up as a globe-trotting Air Force kid and, as a result, is uniquely adaptable to any tricky situation. In addition to fulfilling all of your logistical needs, he is currently studying Mechanical Engineering at Old Dominion University. Three years ago, he switched his focus from Medical studies to Engineering because he sees the beauty in the application of physics, which is also why he loves working at Einstein! He is not all work, though! Garrett grew up playing all sorts of sports, as well as esports, especially soccer. In fact, he loved soccer so much that he was able to work himself to a D-1 collegiate team at University of Vermont! The dedication and strength of will, learned from an athletic upbringing, is another facet he brings to your door. Garrett can't wait to meet you (and your amazing furniture)!
Jeffrey W.
Mover
I am originally from Shreveport, Louisiana, but grew up in Sulphur Springs here in Texas. I played football and power-lifted all 4 years of high school before graduating in 2014.
I spend most of my free time with my wife and 4-year-old son and friends. The rest of the time, you can find me fishing, being a nerd, and welding.
Johnathan (Zack) E.
Mover
Zack is originally from Utah. He came to Texas as a kid and has been in the area since. Zack is a born athlete and loves to compete! His favorite sports growing up were wrestling and football. More recently he has enjoyed anything Martial Arts. He comes from a family of 8 which contributed greatly to his competitive nature! Zack is very respectful and over all good natured! He has worked and served in many different capacities throughout his life and now is excited to give you an awesome moving experience!
Marcus P.
Mover
I was born and raised in the Dallas area, and I've played sports my entire life. I enjoy staying active at and outside of work, as I've had numerous stocking and delivery jobs before joining the moving industry.
Even my favorite hobby is researching health and fitness: I spend any free time playing basketball and figuring out new ways to stay physically fit. The rest of my time I spend with my wife and 2 kids.
Robert M.
Mover
Robert was born in Monroe Louisiana. He moved to Seattle Washington for 13 years where he continued his education for a short time. He experienced work in many facets in construction and electrical maintenance while in Seattle. Robert continued those lines of occupation with family after he moved back to Louisiana in his adult years. Since that time he has relocated to the DFW area, where the majority of his family is now located.
Robert enjoys sports but particularly the sport of Boxing. Any time he has the opportunity, Boxing is what he will be watching. He also has a love for exotic sport cars with his favorites being Porsche, Ferrari, and Lamborghini. Robert is a jovial fellow and is excited to see you on move day!